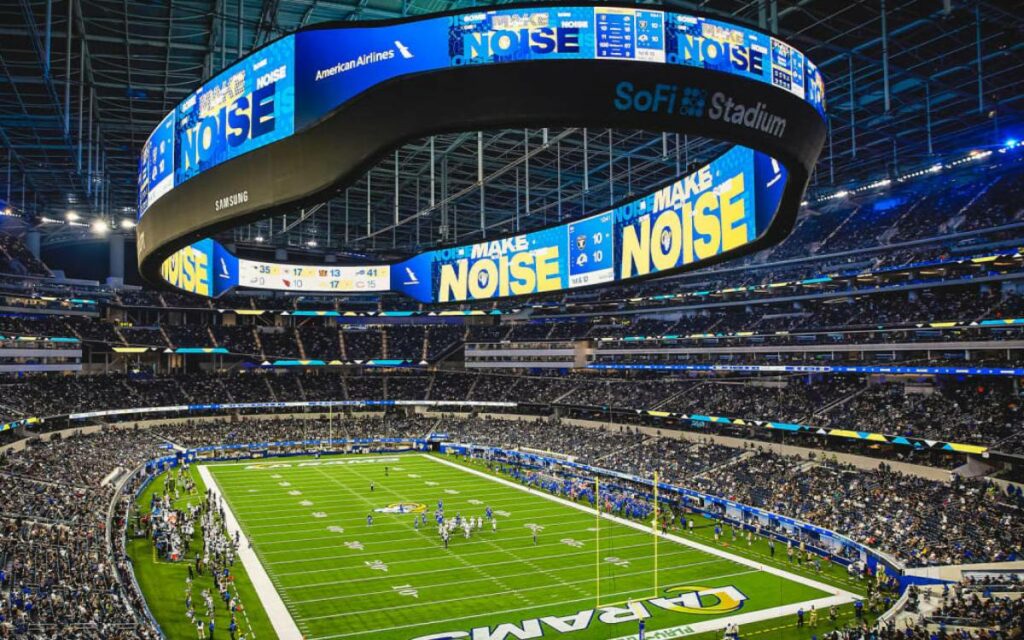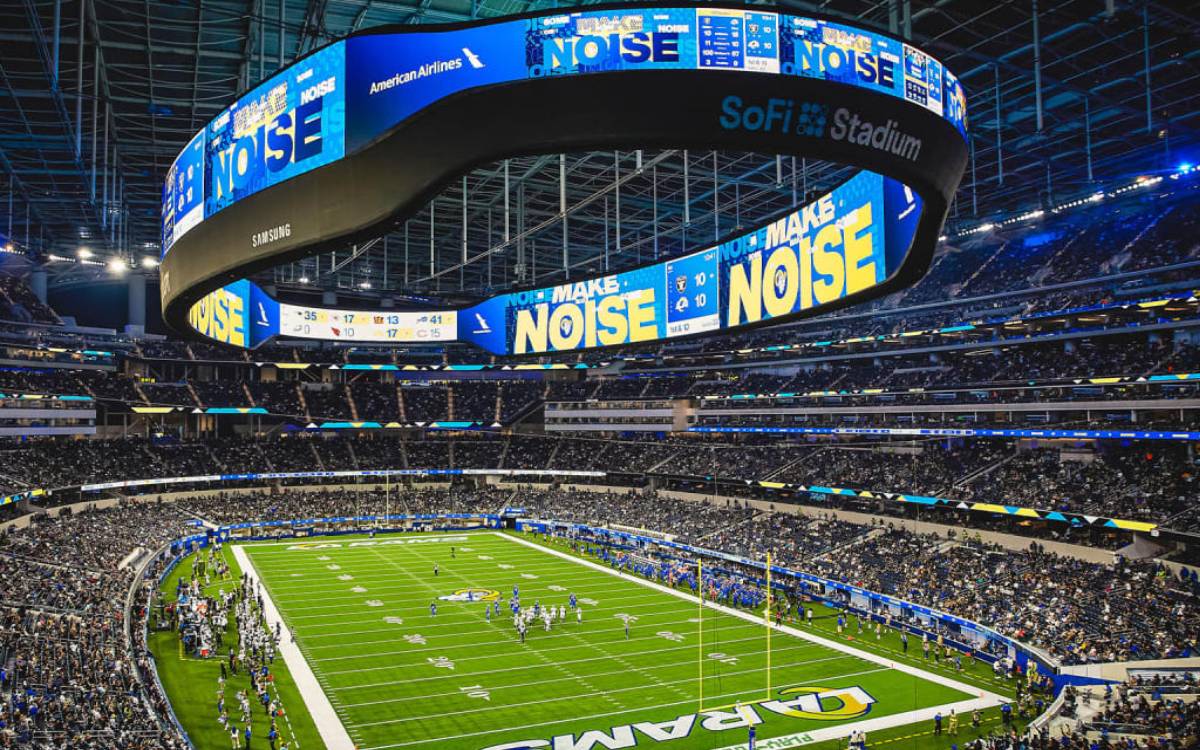 SoFi Stadium (pictured), home of the Los Angeles Rams, is just 11 miles south of Hollywood Hills. Photo credit: LA Rams
We're just hours away from the biggest single sporting event in the world as the LA Rams clash with the Cincinnati Bengals in Super Bowl 56. 
Over 91-million viewers, world-wide, tuned into last year's National Football League (NFL) Championship Game when Tampa Bay beat Kansas City 31-9.  
And if you're a fan of numbers, try this on for size: The American Gaming Association is projecting $7.61 billion will be wagered on the Super Bowl in the United States. That's only in the States, and what will be bet legally. Unbelievable. 
Did I mention halftime yet?
Dr. Dre, Eminem, Snoop Dogg, Mary J. Blige and Kendrick Lamar will hit the stage, in a show that will definitely bring in millions of non-football fans. 
Now, let's get to the game.
The hometown Rams are four-point favorites, and are definitely the deeper, stronger, team on paper. 
But as we've all learned the game isn't won on paper. 
At quarterback it's the veteran, and long-time Detroit Lion, just turned 34-year old on Monday, Matthew Stafford for the LA Rams.
"These opportunities are what you play the game for," said Stafford. "I'm so lucky to be in this situation and being able to go out and battle one more time with this great group of guys that I have as teammates and coaches. 
As far as pressure goes, we say it around here all the time: Pressure is a privilege. That means something is expected of you. And we expect that of ourselves anyway."
Young up and comer, 25-year old Joe Burrow runs the offense for the Cinci Bengals. 
"You've got to take advantage of your opportunities when you get there," Burrow said earlier this week from virtual Media Day at the Super Bowl.
"You see guys who go (their) entire career without ever even getting to the Super Bowl. So when you do get there, you really do have to hunker down and take advantage of those opportunities. And I think we have the team that's capable of doing that."
Another stat for you: A quarterback has won 31 of the previous 55 Super Bowl MVP trophies, and 14 of the last 21 since 2000.  
Two intangibles in these big games. Coaching and preparation. 
And get this Cincinnati Bengals head coach Zac Taylor worked under Rams bench boss Seam McVay, in Los Angeles, just a few years back. 
"I think the joke is if you had a cup of coffee with Sean McVay, then you're going to be a head coach in the NFL," said Taylor as he met with the media earlier this week. "And there's a ton of truth to that. Because if you spend time around the guy, he gives you a ton of confidence in yourself."
McVay is getting his second shot at a Super Bowl in three years having lost with the Rams against the New England Patriots in 2019. 
"Definitely, I got outcoached," McVay said after that 13-3 loss. 
Still, Rams star wide-receiver Cooper Kupp says McVay's preparation is second to none. 
"I wouldn't want anyone else to lead this team," Kupp explained. "He is consistent in his expectations for people and in the energy that he brings day in and day out. You never have to question his preparation, and the work he's able to put in."
With all that being said, this reporter is somehow leaning towards the Cincinnati Bengals in this game 27-21. 
Enjoy the food, the game, halftime, and most of all the hype as the Super Bowl hits Hollywood in 2022.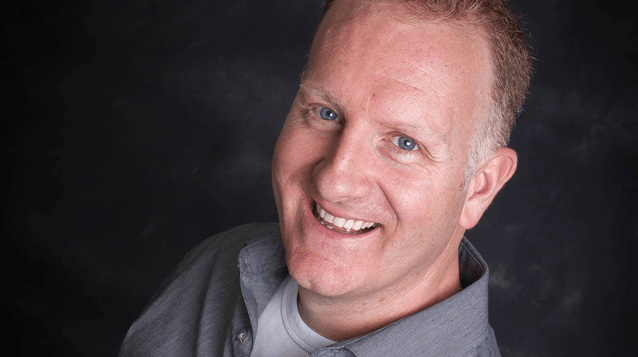 Rod Mawhood is a lifelong Niagara native who has had the pleasure of working in all three mediums – Radio, Print and TV – for over 20 years. His first announcing gig was with the then St. Catharines Stompers. Since then he's worked in radio and TV in Toronto, and currently is the announcer for the Niagara IceDogs and Niagara River Lions.
Rod also covers the Buffalo Bills for FOX Sports and the Buffalo Sabres for NBC Sports.