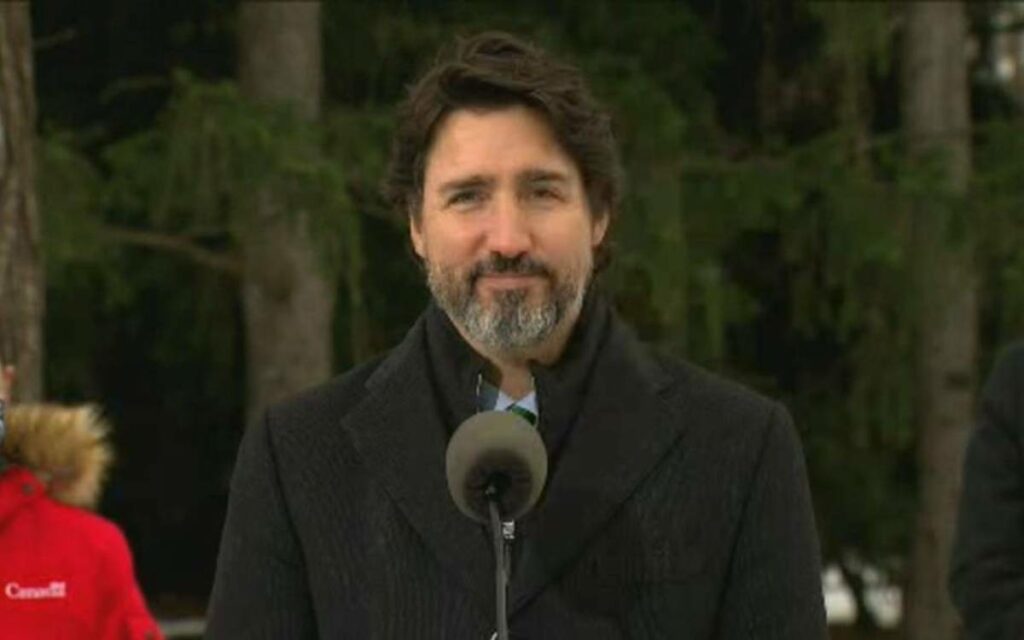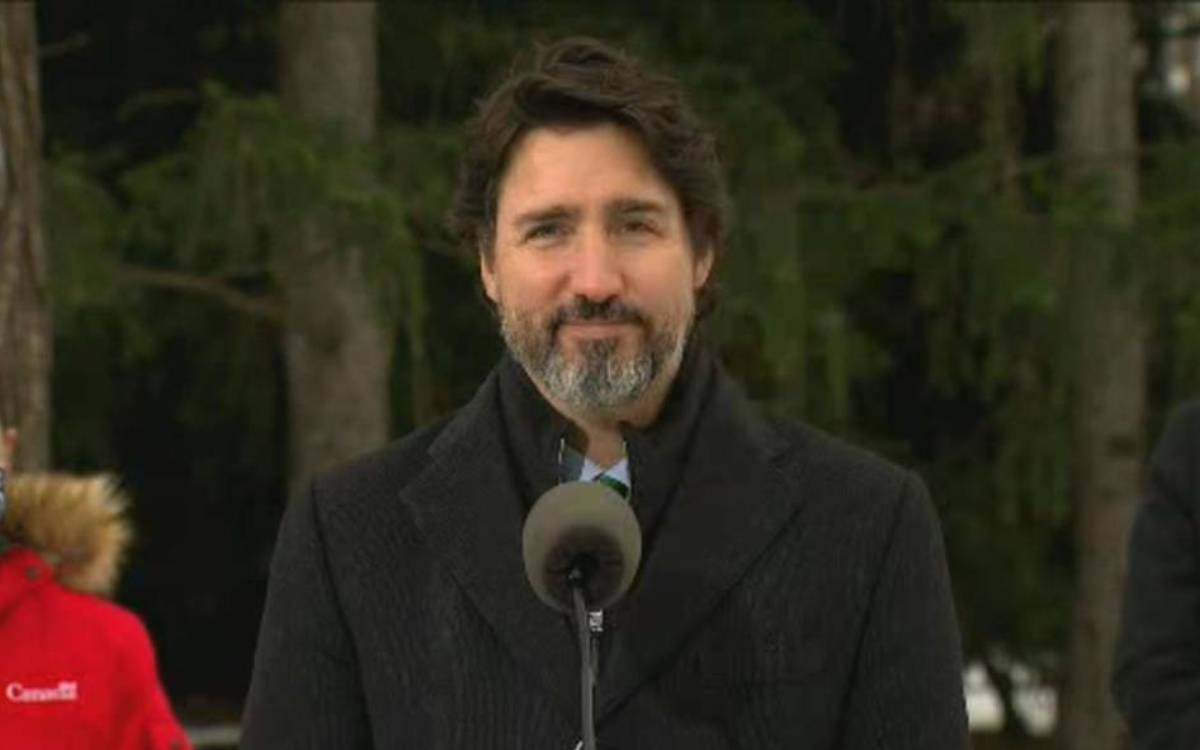 At an Ottawa press conference on Friday, Prime Minister Justin Trudeau unveiled more of the government's green agenda by providing details of a schedule of carbon tax hikes. Then on Saturday, PM Trudeau proclaimed to an international audience at a United Nations conference that Canadians are committed to ambitious emission targets and to paying for the U.N.'s international climate activities.
At the launch event in Ottawa, the PM pledged the country would exceed its 2030 emissions reductions targets under the Paris Accord – primarily through punitive carbon tax increases scheduled annually through the next decade. Trudeau stated, "During the campaign, our government committed to exceed Canada's existing 2030 climate target and support new jobs for Canadians. Today, we have delivered our plan to reach that goal. At the same time, we are laying out new, more ambitious targets for the coming years. Canada will continue to lead in the fight against climate change."
The next day, Trudeau played a supporting role to U.N. Secretary General Antonio Guterres who urged all governments to declare a state of "global climate emergency" until the world has reached net zero CO2 emissions. At the U.N.'s Climate Ambition Summit, Trudeau boldly declared, "We will raise our emission reduction ambitions," and he said Canada will "remain committed to making significant investments in international climate finance."
Central to the Trudeau Government's green agenda is a hike in the federal carbon tax from the current $30 to $170 a tonne in the next 10 years. In layman's terms, the current price on carbon translates to Canadians paying roughly an extra 2.3 cents per litre of gasoline. By the end of 2022, the tax will be roughly 15 cents per litre. The carbon tax is scheduled to increase each year for eight years and will top off in 2030 at 53 cents per litre. (This per litre tax figure does not account for the Clean Fuel Standard tax that is to be levied next year, nor the GST that is applied on top of the taxes.)
Based on current gas prices, in 2030 Canadians will pay roughly an additional $27 in carbon taxes to fill up a minivan, $45 extra for a pickup truck — and truck drivers will pay $204 extra to fill one diesel fuel cylinder on the tractor trailers that deliver our food and merchandise.
Though specific details were not released, the Government also announced that the cost of light fuel oil for home heating, natural gas, and propane will rise through the decade as well.
The government explains the rationale for its green agenda in the climate plan document released by the PM on Friday. It states, "The principle is straightforward: a carbon price establishes how much businesses and households need to pay for their pollution. The higher the price, the greater the incentive to pollute less, conserve energy and invest in low-carbon solutions."
The document identifies 64 new measures that will cost Canadians $15 billion in federal investment. Government programs will soon be announced to fund home retrofits, provide rebates and tax write-offs for people who can afford zero-emissions vehicles, improve electric vehicle charging infrastructure, and fund dozens of proposed policies laid out over the documents 79 pages.
The government remains vague on its total spending plans although it suggests there will be many forthcoming policy announcements. The document outlines, "The Greening Government Strategy applies to all core government departments and agencies." It announces that the federal government will look at the environmental impact of everything it manages: 32,000 buildings, 30,000 vehicles, and 20,000 engineered assets such as bridges and dams. It also suggests the government will be imposing new regulations that will impact the $20 billion of goods and services it purchases annually. Suffice to conclude, the total costs of the Trudeau green agenda will be unfathomable for the average Canadian to factor (which is likely why the government ignored providing the total costs).
The Trudeau Government's green agenda was highlighted at the U.N.'s Climate Ambition Summit as an example of what can be done. In a Sun Media news column, Lorrie Goldstein reports on the U.N.'s message to its member states: that governments "have a major role in setting the conditions under which lifestyle changes can occur, through shaping policy, regulations and infrastructure investments … COVID-19 has provided insight into how rapid lifestyle changes can be brought about by governments … The lockdown period in many countries may be long enough to establish new, lasting routines if supported by longer term measures. In planning the recovery from COVID-19, governments have an opportunity to catalyse low-carbon lifestyle changes by disrupting entrenched practices."
Goldstein reveals that the U.N. advises governments to achieve their climate change goals "through taxation and other policies affecting fundamental decisions we make about our lives, from what we eat (preferably meatless, low-carbon diets), to how we travel (less by air, more by subsidized electric cars), to how we power our homes (with wind and solar energy, at least for "higher income" earners, given the costs) and much, much more."
However ideal this is for the U.N. objectives, some Canadian leaders have begun to push back. Saskatchewan Premier Scott Moe has accused PM Trudeau and former Environment Minister Catherine McKenna of lying to Canadians when they repeatedly, categorically stated they would not increase the carbon tax beyond the 2022 tax of 15 cents per litre.
Alberta Environment Minister Jason Nixon called the tax "another attack on Alberta's economy and Alberta's jurisdiction," stating that it will suppress investment and raise costs of everything for businesses and individuals. The Canadian Taxpayers Federation, Fraser Institute and Pembina Institute all expressed concern for the federal plan. Western Canadian Wheat Growers stated the tax increases are outrageous: "It's going to kill agriculture in Canada and make us uncompetitive on the world market."
Last word goes to Premier Doug Ford who plainly expressed his exasperation at the increased taxes imposed on Canadians, "I can't understand for the life of me why anyone would want to put a burden on the backs of the hard-working people in this province. This carbon tax is going to be the worst thing you'll ever see… price hikes on everything as increased transportation costs get passed on to consumers. God bless the environment, don't get me wrong … but I've never, ever been more disappointed in an announcement ever since I've been in politics… We're doing everything we can to create an environment for people to thrive, and all of a sudden a sledgehammer comes and hits you over the head."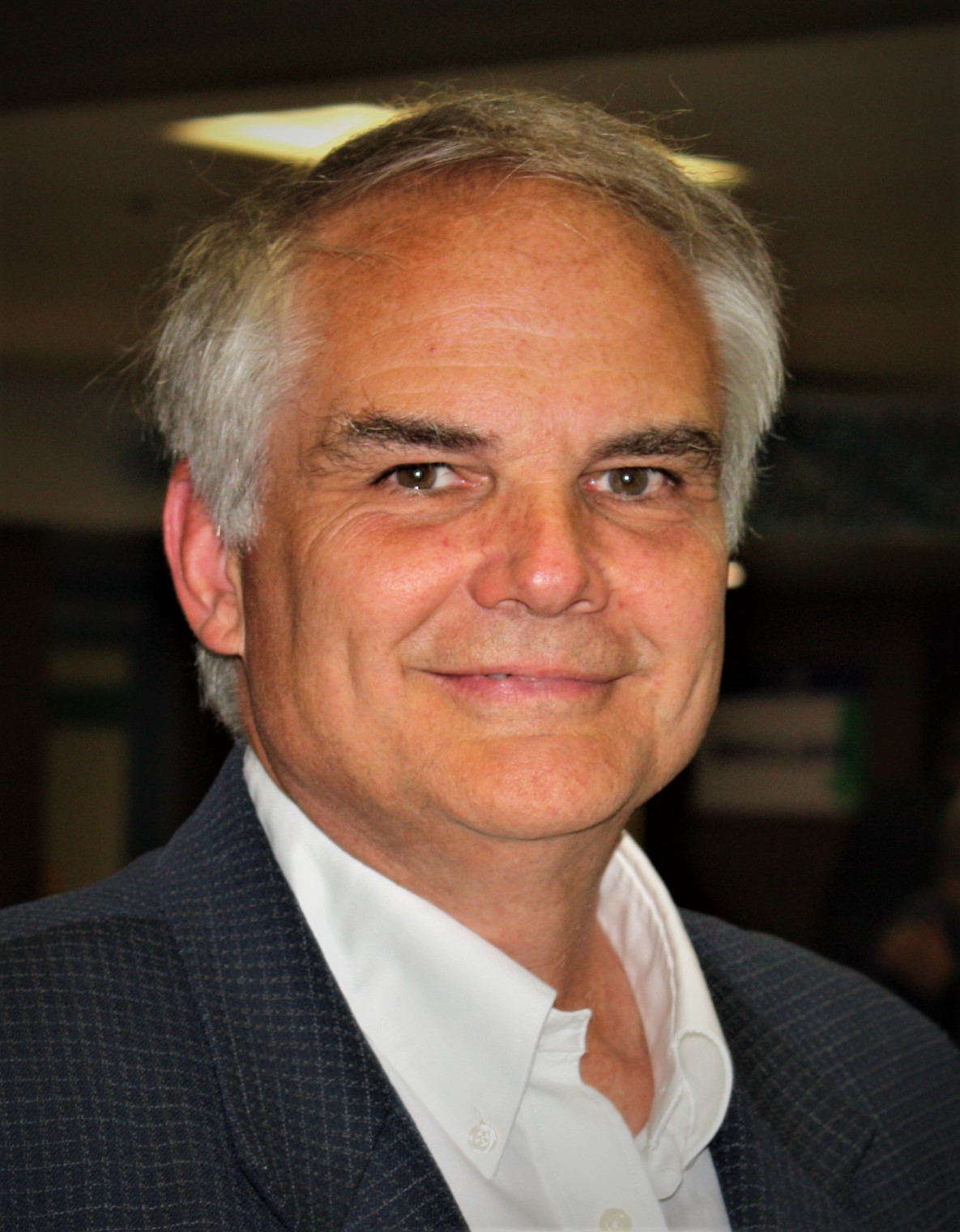 Chris George is an advocate, government relations advisor, and writer/copy editor. As president of a public relations firm established in 1994, Chris provides discreet counsel, tactical advice and management skills to CEOs/Presidents, Boards of Directors and senior executive teams in executing public and government relations campaigns and managing issues. Prior to this PR/GR career, Chris spent seven years on Parliament Hill on staffs of Cabinet Ministers and MPs. He has served in senior campaign positions for electoral and advocacy campaigns at every level of government. Today, Chris resides in Almonte, Ontario where he and his wife manage www.cgacommunications.com. Contact Chris at chrisg.george@gmail.com.