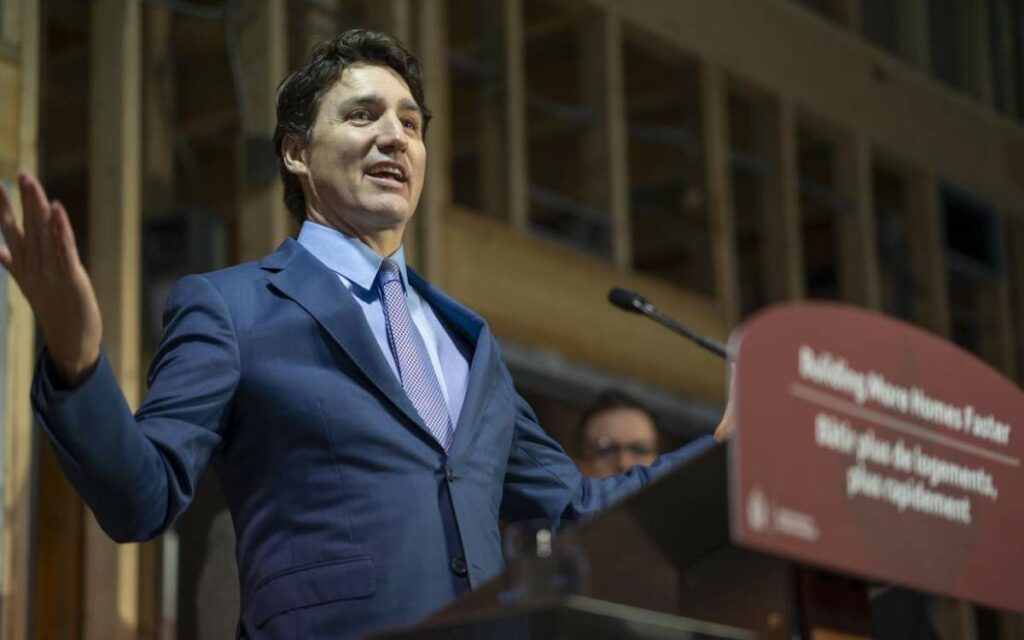 From the PM telling struggling Canadians to rack up debt on their credit cards to Public Service Alliance of Canada union members demanding outrageous salary hikes, like many of cartoonist Gary Larson's offerings, much of what we are witnessing in Ottawa these days is "out there" and confounds common sense. Photo credit: The Canadian Press/Peter Power
It has been another week that has felt like the country has been written into a Far Side comic strip. With each news headline, Justin Trudeau and his senior-most ministers challenge Canadians' willing suspension of disbelief. With its latest crisis involving the Chinese Communist Party (CCP) piled onto all their other scandals, Canadians' trust in the federal government is now at an all-time low. Politics in Ottawa has become farcical, the front-page news reading more like the funny pages. Consider these comical accounts. 
Prime Minister Trudeau was instructing Canadians to rack up their credit cards to get through this tough economic period. In a Moncton, New Brunswick townhall the PM advised a stoney-faced crowd on personal finances, encouraging Canadians to go into hock, "If you're using your credit card to go back to school, or if you go into debt to build an expansion on your house, then you're going to be able to sell your house for more. If you're making investments that are going to return, that is how you grow a strong economy because quite frankly, confident economies invest in themselves."
For Trudeau, credit card statements must balance themselves. So, when heading to the food bank for your pick-up, don't forget to swing by Home Depot to get the drywall. Conservative MP Frank Caputo was pointed with his ridicule of the PM's advice, "Most don't have a trust fund. My family didn't have credit cards to fund things. We saved. A PM advising to borrow at 28 per cent interest to build wealth?"
Justice Minister David Lametti made headline news after committing that he would look at rescinding the federal government's transfer agreements with western provinces of Alberta, Saskatchewan and Manitoba and overturning their constitutional authority over natural resources. Lametti made the promise at an Assembly of First Nations meeting during a discussion of indigenous communities' involvement with resource development projects. 
Lametti's suggestion was met with immediate rebuke as the three Prairie premiers issued a joint statement demanding PM Trudeau clarify the matter. The statement read: "The federal government cannot unilaterally change the Constitution. It should not even be considering stripping resource rights away from the three Prairie provinces… The prime minister needs to immediately retract these dangerous and divisive comments by his justice minister."
The PM has decidedly not clarified the justice minister's commitment. Perhaps Lametti, the PM's wingman for SNC-Lavalin, M.A.I.D, and Liberal-friendly judicial appointments was not speaking out of turn?  
The Public Service Alliance of Canada announced that an "overwhelming majority" of its federal civil servant members voted in favour of a strike action to demand a 13.5 per cent salary hike in the next three years. Union leaders call the federal offer of 6.25 per cent over three years an insult, stating more and more of their members are falling behind and going onto debt. 
Still federal salaried workers have seen their paychecks rise 6.6 per cent during the pandemic lockdowns to now average $125,300. Canadian Taxpayers Federation reports that in these past three years $600 million in bonuses were paid to federal managers and executives. It also does not go unnoticed by those scrapping by in the private sector that our civil servants all enjoy job security, full employment benefits, and pension plans. 
Meanwhile, one in three Canadians say they are in "terrible" financial shape, taking from savings and borrowing from family and friends for food, housing, gas – and credit card payments for their "confident" drywall purchases. 
While Ottawa's unions fight for bigger pieces of the pie, Karina Gould, the federal minister for families, children and social development was on CTV News to laud the government's new grocery rebate (a.k.a. the Freeland food stamps). Gould wanted to highlight the one-time payment of $467 to a family of four as "an important measure" offered in the federal budget. Her interview came days after the government hiked carbon taxes on pump and home fuel and she did admit that many families "are really struggling right now to make ends meet." However, when the minister was pressed about the hard times, Gould pivoted with a smile and nervous gurgling and stated, "the provincial and territorial governments could do more to help."
Defence Minister Anita Anand also made headlines answering the shameful situation where 100 Canadian Forces soldiers stationed in Poland are having to pay for their food without being reimbursed. On the one hand they are taking the PM's advice and putting food on their credit cards. On the other, this is causing financial hardship for their families. The Defence Department sent our soldiers into the Ukraine operations with directions that they were going to be fed by the Polish military and then with instructions to buy restaurant meals. 
Postmedia newsman Lorne Gunter sums up this embarrassing situation: "Our forces are underfunded, underequipped, understaffed and, at least by the Liberal government, underappreciated. The Trudeau government just doesn't care."
The most sensational headlines of the week involved the mass resignation of the Trudeau Foundation president and board of directors, in the wake of the exposure of its nefarious donor arrangements with a Beijing-linked billionaire. The resignation statement from the foundation president cited the "politicization" of issues surrounding the 2014-16 transactions as the reason for the resignations. Later in the week it was revealed that, in fact, the board of directors imploded with the realization that, as one board member put it, "That gift is a stink bomb." 
The PM was caught dodging the issue when he tried to explain it away as a partisan attack: "Those people who are trying to get short term political gain by increasing polarization and partisanship in this country… (it's "those" divisive people again!). Trudeau's BFF Gerald Butts also tweeted out a zinger at the media, "Congratulations to the @globeandmail. That's two charities in three years you've taken down, tough guys. You must be so proud."  
As the facts are now coming out, the Trudeau Foundation began the discussions for a million-dollar deal in 2014, when both Justin and brother Alexandre were integral in the Trudeau Foundation's dealings – as were Morris Rosenberg and David Johnston. With the revelation that the board members exited because of their uneasiness of what exactly happened in 2014, Globe and Mail columnist Andrew Coyne zapped both the PM and Butts with a tweet: "Wait, you mean it wasn't because of "politicization" by a barbaric and unfeeling press?" Coyne later observed, "The details in this story are just utterly mind-blowing. This is a publicly-funded organization, to the tune of $125 million. But it appears to have been run like a cross between a college house painting service and a Panamanian shell company."
With all these shenanigans being played out on the funny pages, there has been no mention in the Canadian media about the Liberal Party – CCP scandal. To read about this real news, Canadians have to turn to an American Wall Street Journal editorial: "The potential of such rot bodes ill for Canada's domestic security and its standing as a leading democracy… Ottawa's reaction reveals a country whose institutions and elites have been so compromised that they can't protect Canada's national interests or those of its democratic allies."
Like many of cartoonist Gary Larson's offerings, much of what we are witnessing in Ottawa is "out there" and confounds common sense. It's become entertaining to watch Justin Trudeau, who has more surprise escapes than the talented Tom Ripley: Jody Wilson Raybould and the SNC Lavalin scandal, WE Charity scandal, multiple ethics breaches, his blackface and banana-in-the-pants past performances – and now his CCP ties. 
Mario Dion, the recently retired federal ethics commissioner wrote in his last report about the core problem in Ottawa: "…a culture in the Liberal Party that starts at the top, and in which too many caucus members are indifferent to the conflict-of-interest rules governing MPs. That toxic culture has created a party that appears to have lost interest in basic ethics, and it is rubbing off on much of what the Liberal government touches."
Yes, commissioner Dion, you have aptly described Ottawa's funny pages. And like the Far Side comic, Trudeau and his government these days are more likely to receive a head shaking meh than amused laughter.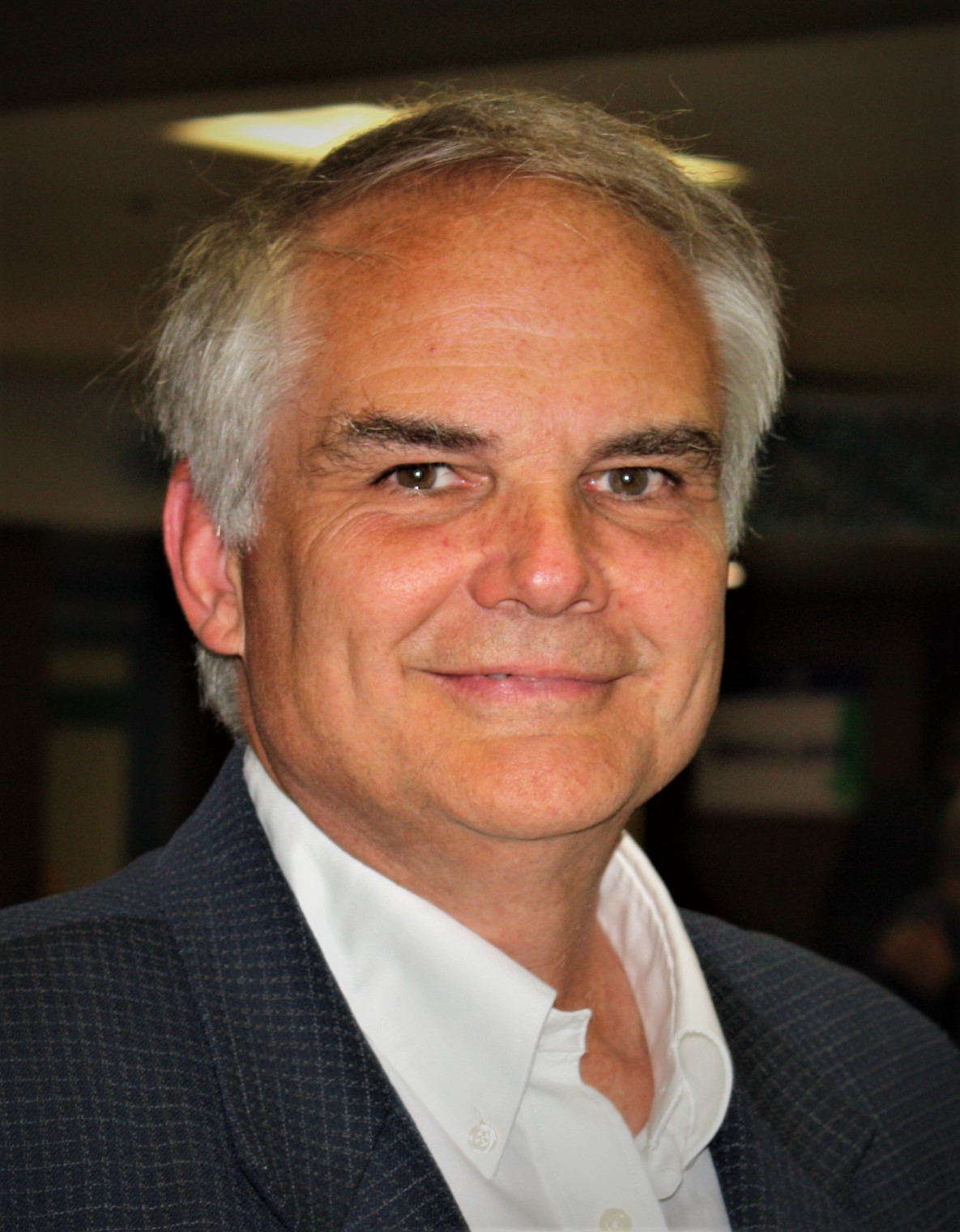 Chris George is an advocate, government relations advisor, and writer/copy editor. As president of a public relations firm established in 1994, Chris provides discreet counsel, tactical advice and management skills to CEOs/Presidents, Boards of Directors and senior executive teams in executing public and government relations campaigns and managing issues. Prior to this PR/GR career, Chris spent seven years on Parliament Hill on staffs of Cabinet Ministers and MPs. He has served in senior campaign positions for electoral and advocacy campaigns at every level of government. Today, Chris resides in Almonte, Ontario where he and his wife manage www.cgacommunications.com. Contact Chris at chrisg.george@gmail.com.