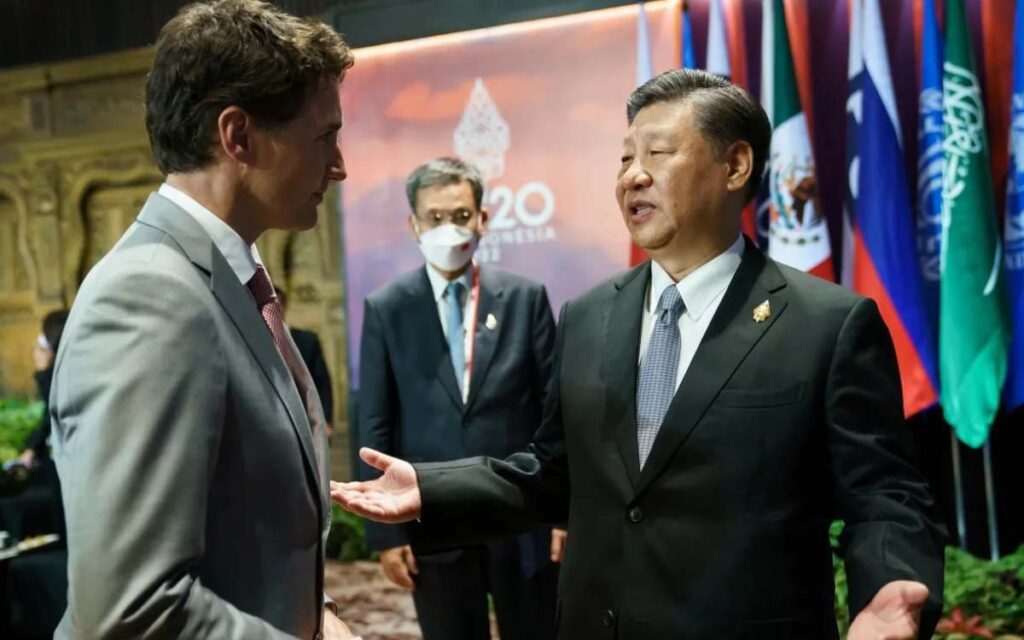 Canadian Prime Minister Justin Trudeau gets "scolded" by Chinese President Xi Jinping at the G20 Leaders' Summit in Bali, Indonesia, Nov. 16, 2022. Photo credit: PMO/Adam Scotti
The exchange between Canadian PM Justin Trudeau and Chinese President Xi Jinping that was recorded Wednesday by the media pool at the G20 summit in Bali has gone viral. The video generated international news headlines that screamed Xi "angrily rebukes", "scolds", "lectures" Trudeau over release of details from their unofficial chat. 
The UK's Daily Mail headlined: "President Xi humiliates Trudeau as he is caught on camera tearing strips off Canadian PM." The opening sentence of this news report read more like the lead for a soap opera: "Toe-curling footage has emerged of Chinese President Xi Jinping humiliating Justin Trudeau with a dressing down on the sidelines of the G20 conference."
Some news reports could not resist to inject humour at PM Trudeau's expense. Sun Media newsman Brian Lilley commented, "Little Potato peeled, China's Xi dresses down Trudeau at summit." Trace Gallagher of Fox News reported, "The PM who likes to get dressed up got dressed down." And senior editor Jack Posobiec of HumanEvents.com was one of the first to share the breaking news with the observation: "Chairman Xi dresses down Justin Trudeau like a junior employee for leaking their private conversation to the media. Trudeau can barely walk after." 
Let's review the lead up to this spectacular showdown. Before heading to Bali, Indonesia, PM Trudeau was repeatedly asked by Canadian media whether he was going to meet with the China president. Xi was scheduled to meet formally with U.S. President Joe Biden (a three and a half hour closed-door meeting), France President Emmanuel Macron, Australia PM Anthony Albanese, UK PM Rishi Sunak as well as the leaders of the Netherlands, South Africa, Spain, Senegal, Argentina, Indonesia and South Korea. However, Canadian media widely reported that Trudeau was left out of the scheduled meetings with Xi, and this was being interpreted as a diplomatic snub for the PM. 
Through Sunday and Monday, the Prime Minister's Office (PMO) would not confirm whether there would be any opportunity for the PM to talk with President Xi. Yet, as fate would have it, on Tuesday at a summit reception the two found themselves face to face and had an informal discussion. 
With that unofficial exchange, the PMO immediately launched a PR initiative to make the most of the Trudeau—Xi chance encounter. The PMO issued a readout of the conversation and provided a photo of the two leaders facing each other in the crowded reception room.    
It also dispatched "a senior government source" to comment that PM Trudeau "initiated a conversation" and "raised serious concerns" on the reports of Chinese interference in Canadian elections, Russia's invasion of Ukraine, North Korea's missile launches, December's biodiversity summit in Montreal "to protect nature and fight climate change," and "the importance of continued dialog" – said the source.
The PMO's media assault achieved the desired result. Canadian news headlines extolled the PM: "Trudeau spoke with China's Xi about 'interference' on sidelines of G20 summit." In Ottawa, the political pundits were roundly congratulating the PM for his forcefulness. 
In Bali, Chinese officials would not comment on the Canadian news reports. 
So, this is the background to the frank encounter between Xi and Trudeau on Wednesday. By all media accounts this second tete-a-tete in two days was a tense and difficult moment for PM Trudeau. Xi is described as "visibly frustrated" seeing and pulling Trudeau aside. The Chinese president was "straight forward and blunt about his displeasure" and Trudeau "just nodded while standing awkwardly as Xi continued his rant." 
While Trudeau was speaking, Xi "refrained from making eye contact" and "looked disgusted." Xi interrupted Trudeau and made repeated hand gestures before smiling broadly. The video shows that he reached out to shake Trudeau's hand to end the discussion and abruptly walked away, smiling at the cameras. PM Trudeau wandered off alone, immediately leaving the public reception area. 
Brian Lee Crowley of the MacDonald Laurier Institute made much of Xi's body language. In a CTV News interview Crowley assessed, "Well, clearly, you know, Xi kept trying to turn away from the prime minister. I thought his body language communicated disrespect, communicated a disinterest in what the prime minister was saying, and the esteem or lack of esteem in which Xi holds the prime minister? I mean, he basically couldn't even bring himself to look at him."
The specific words spoken between the leaders was reported in Canadian media in this way: speaking in Mandarin, Xi says to Trudeau via a translator, "Everything we discuss has been leaked to the paper, that's not appropriate. And that's not the way the conversation was conducted."
Trudeau responds to Xi, "In Canada, we believe in free and open and frank dialogue and that is what we will continue to have. We will continue to look to work constructively together but there will be things we will disagree on."
Xi tells Trudeau, "Let's create the conditions first," before the two shake hands.
However, there were additional words spoken that have been shared in foreign media reports by viewers of the video, significant comments that have been left out of most Canadian media.
The translator had not finished interpreting Xi's opening comments before Trudeau cut him off. What is not reported in Canadian media is the fact that Xi called Trudeau out for not accurately reflecting their conversation, "If there is sincerity on your part, we can have conversations based on an attitude of mutual respect. Otherwise, the outcome will not be easy to tell."
The other unreported comment came after the two had parted ways. Xi was smiling and passing by the camera, and he is heard to say, "Truly naïve." 
Two former Canadian Ambassadors to China had enlightened comments in media in the aftermath of the dust up. Guy Saint-Jacques surmised, "Clearly, Xi Jinping feels that Canada is a minor country. He doesn't have much time for Trudeau, and this shows how complicated it will be to try to restore a minimum of relations…" David Mulroney was more to the point in making the observation that the encounter was a "staged, public rebuke for the leader of a vassal state."
As a postscript, on Thursday China foreign ministry spokesperson Mao Ning stated that Canada's actions in Bali were disrespectful. Mao said, "China has no problem at all with having a candid dialogue with other countries. But we hope such a candid dialogue will be based on equal treatment and mutual respect, rather than criticizing the other in a condescending manner."
Mao's comment speaks directly to the too-clever-by-half political tactics of the PMO spinmeisters and our hapless PM. And on this point, Canadian Senator Leo Housakos summed up the fiasco in a tweet, "Instead of addressing a very serious issue facing Canada with clarity, strength and action, Justin Trudeau as usual continues to engage in false photo-ops and naval gazing. This time, his incompetence and his weakness gets exposed on video."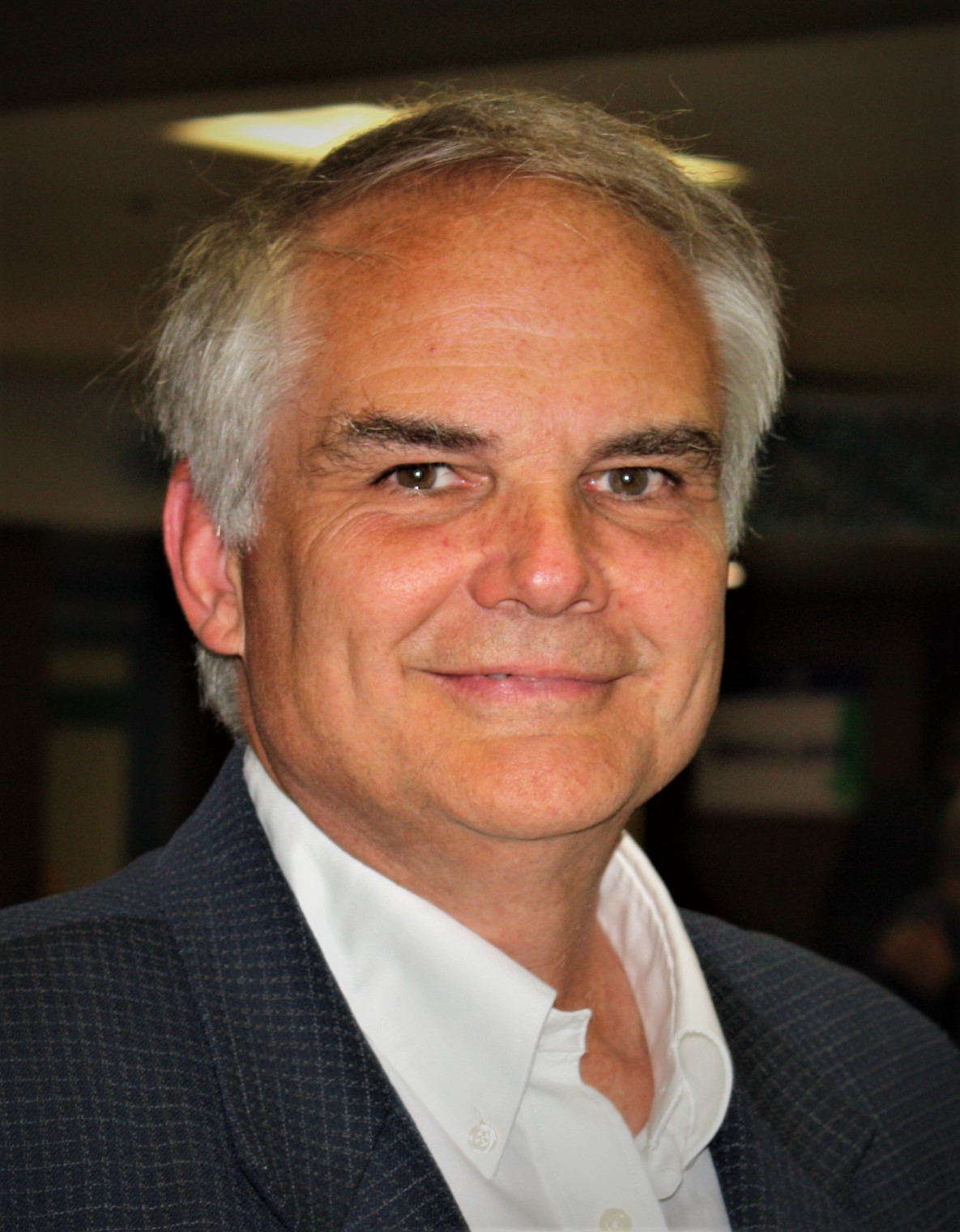 Chris George is an advocate, government relations advisor, and writer/copy editor. As president of a public relations firm established in 1994, Chris provides discreet counsel, tactical advice and management skills to CEOs/Presidents, Boards of Directors and senior executive teams in executing public and government relations campaigns and managing issues. Prior to this PR/GR career, Chris spent seven years on Parliament Hill on staffs of Cabinet Ministers and MPs. He has served in senior campaign positions for electoral and advocacy campaigns at every level of government. Today, Chris resides in Almonte, Ontario where he and his wife manage www.cgacommunications.com. Contact Chris at chrisg.george@gmail.com.