A recent Leger poll revealed well over half of Canadians would shun the unvaccinated and not allow them to attend gatherings this holiday season. Photo credit: SciTechDaily
Maybe it's the prospect of another COVID Christmas, but it seems like Canadians are getting mean these days. A couple of recent public opinion surveys have shown that our storied Canadian "niceness" is getting stretched thin, with people feeling negative toward their fellow citizens.  
A poll conducted in mid-November by Leger-ACS found that a majority of Canadians were not willing to permit unvaccinated friends or family members into their home over the holidays. 
Fifty-seven per cent of survey respondents said they would shun the unvaxxed. This proportion was highest in BC at 70 per cent and lowest at 50 per cent in the Atlantic provinces, suggesting that there may be some correlation with how severe the pandemic has been in different parts of the country, as Atlantic Canada has been quite successful in keeping the incidence of the virus to a minimum relative to other regions.  
The poll also asked whether people would go as far as to check for proof of vaccination and found that fully 47 per cent said they would. The highest proportions were found in Manitoba and Saskatchewan, where 52 per cent said they would ask for proof, and the lowest percentage was in Quebec at 35 per cent. French speaking Canadians were consistently more tolerant than their English-speaking counterparts. Older Canadians were also, not surprisingly, found to be more cautious, while those with children were revealed to be more likely to accept unvaccinated guests than those without kids. All in all, it looks like it could be a tense holiday environment for many families. 
Another recent poll conducted by Maru Public Opinion asked Canadians how comfortable they would be moving to Alberta. This is a rather odd question to be polling Canadians about as it only focused on the views of people about one province, but the polling firm said it asked this just because it wanted to know how Canadians perceived Alberta in particular.  
Poll results showed that about half of Canadians who live in other provinces believed they would be comfortable living in Alberta, compared to 80 per cent of respondents who currently live in the province. A slim majority of 53 per cent of Canadians in other provinces were of the opinion that Albertans did not care about climate change, as opposed to 40 per cent of Albertans. Interestingly, the views of people living outside Alberta aligned most closely with those living in Alberta on questions of whether Alberta was a good place for young people to pursue a career (about two-thirds of all respondents said yes) and if Alberta was well positioned for the economy of the future (about half agreed).  
The poll also contained some information regarding views on Alberta Premier Jason Kenney. In response to the statement "I respect Jason Kenney", 41 per cent of Canadians outside Alberta agreed, compared to only 29 per cent of Albertans. Clearly Kenney has some work to do before the next provincial election in the spring of 2023, and the improving economy and better budget projections should help with that. 
Since this poll only focused on Alberta in a limited way, it unfortunately lacks context. For instance, it would be interesting to know how Canadians would feel about living in any other province, not just Alberta. In reporting the findings of this poll, much of the media coverage emphasized that "only" half of Canadians would be comfortable living in Alberta, yet we have no idea how that would compare to other parts of the country. It would also be helpful to have comparable poll results from a time when the Alberta economy was booming and attracting thousands of workers from other parts of Canada who were delighted to relocate to Alberta to take advantage of the highly paid jobs being offered, instead of only having data from the present when the Alberta economy has been struggling. 
It would also be helpful to know if respondents had ever been to Alberta and were basing their opinions on experience rather than a perception that may bear little resemblance to reality. The current federal Liberal government has gone out of its way to demonize Alberta in recent years and divide Canadians in the different regions of the country. Sadly, this divisive approach seems to be bearing fruit, which may be seen as a partisan political advantage by Liberals in the short term but is hardly positive for the country in the long run. 
A combination of pandemic factors, political influences and economic realities seem to have put Canadians in a testy mood of late. It seems like the Grinch will be a regular attendee at holiday get-togethers for many Canadians this year.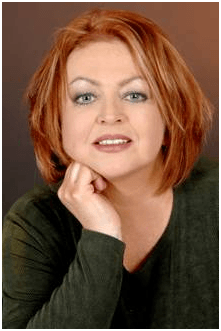 Catherine Swift is currently President and CEO of Working Canadians (www.workingcanadians.ca.  Prior to that, Catherine Swift had been with the Canadian Federation of Independent Business since September 1987, initially as Chief Economist. She became Chair in June 1999 after being named Chief Executive Officer in July 1997 and President in May of 1995.  Her various responsibilities included coordinating policy issues at federal, provincial and municipal levels of government, representing CFIB with politicians, government, business, media and other groups.
Ms. Swift has worked with the federal government in Ottawa holding several positions with the Departments of Consumer and Corporate Affairs, Industry and Communications. Her areas of specialization included corporate and industrial analysis and international trade. Catherine Swift has a MA in Economics.
She has published numerous articles in journals, magazines and other media on such small business issues as free trade, finance, entrepreneurship and women small business owners. Ms. Swift is a Past President of the Empire Club of Canada, a former Director of the C.D. Howe Institute and past President of the International Small Business Congress. She was cited in 2003 and again in 2012 as one of the top 100 most powerful women in Canada by the Women's Executive Network.