Premier Doug Ford with new cabinet ministers Caroline Mulroney (right) and Christine Elliott
When Doug Ford was sworn in as Ontario's 26th Premier on June 29, he also announced the team that will be managing Ontario through the next four years.  The size of his Cabinet sent an important message right off the top, as he has a significantly smaller Cabinet of 21 as compared with Wynne's group of 30.  The composition of the Ford Cabinet also sent a number of interesting signals as to how his government will conduct Ontario's business in the early days of the new government.
For one, naming Christine Elliott as Deputy Premier (and Health Minister) was an inspired choice.  Premier Ford has a reputation for being somewhat mercurial, mostly dating back to his days on Toronto City Council.  Ms. Elliott has the opposite reputation – a low-key personality and decision maker with a wealth of experience in a number of areas, most notably the health care sector in which she will now be responsible for finding solutions to large and complex problems.  As Ford came very close to losing the Progressive Conservative party leadership to Elliott, choosing her as his right-hand person also demonstrates a mature decision to let bygones be bygones regarding any remaining leadership contest tensions.
Other Cabinet choices serve to acknowledge solid and proven experience. Vic Fidelli was an obvious choice in the vital Finance portfolio, as he served for many years as Finance Critic for the party and has extensive knowledge about where at least most of the bodies were buried by the Liberals in their 15 year reign of terror over the province's finances.  Greg Rickford was another very experienced candidate who ended up as Minister for Northern Development, Mines and Indigenous Affairs. Rickford was previously a federal Member of Parliament and served as Minister of Natural Resources in Stephen Harper's Cabinet. Other experienced MPPs who ended up in various Cabinet spots include Lisa MacLeod, Monte McNaughton, Raymond Cho, Laurie Scott and Ernie Hardeman, among others.
Ford also chose a number of Cabinet Ministers who are new to politics but have extensive and varied experience in the private sector. Some examples are Caroline Mulroney as Attorney General, Rod Phillips in the controversial Environment portfolio, Merrilee Fullerton in Training Colleges and Universities and Michael Tibollo in Community Safety and Correctional Services.
All in all, the new Cabinet appears to be a healthy balance of government and private sector experience as well as different perspectives from within the range of conservative viewpoints – from so-called "red" Tories to those on the right wing of the party. Although some of these names will not be recognized by many Ontarians at present, we will be hearing a lot about them all in the years ahead.  It is well known that the new government has a wealth of very difficult challenges facing them, including the legacy of a financially irresponsible Liberal government and its anti-business policies to a slowing economy and unpredictable trade relations with its largest trading partner the US, on which the Ontario economy is heavily dependent.  As well, the leftist groups who campaigned hard to have anyone but a conservative government elected are still appalled that they "lost" the election, and will be doing everything they can to undermine the new government.  That being said, the new Cabinet is a strong, balanced group with diverse talents and experience, and as such should be well equipped to face the many tough decisions ahead. All Ontarians have a stake in wishing them well.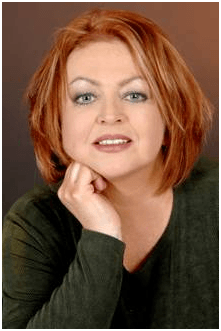 Catherine Swift is currently President and CEO of Working Canadians (www.workingcanadians.ca.  Prior to that, Catherine Swift had been with the Canadian Federation of Independent Business since September 1987, initially as Chief Economist. She became Chair in June 1999 after being named Chief Executive Officer in July 1997 and President in May of 1995.  Her various responsibilities included coordinating policy issues at federal, provincial and municipal levels of government, representing CFIB with politicians, government, business, media and other groups.
Ms. Swift has worked with the federal government in Ottawa holding several positions with the Departments of Consumer and Corporate Affairs, Industry and Communications. Her areas of specialization included corporate and industrial analysis and international trade. Catherine Swift has a MA in Economics.
She has published numerous articles in journals, magazines and other media on such small business issues as free trade, finance, entrepreneurship and women small business owners. Ms. Swift is a Past President of the Empire Club of Canada, a former Director of the C.D. Howe Institute and past President of the International Small Business Congress. She was cited in 2003 and again in 2012 as one of the top 100 most powerful women in Canada by the Women's Executive Network.