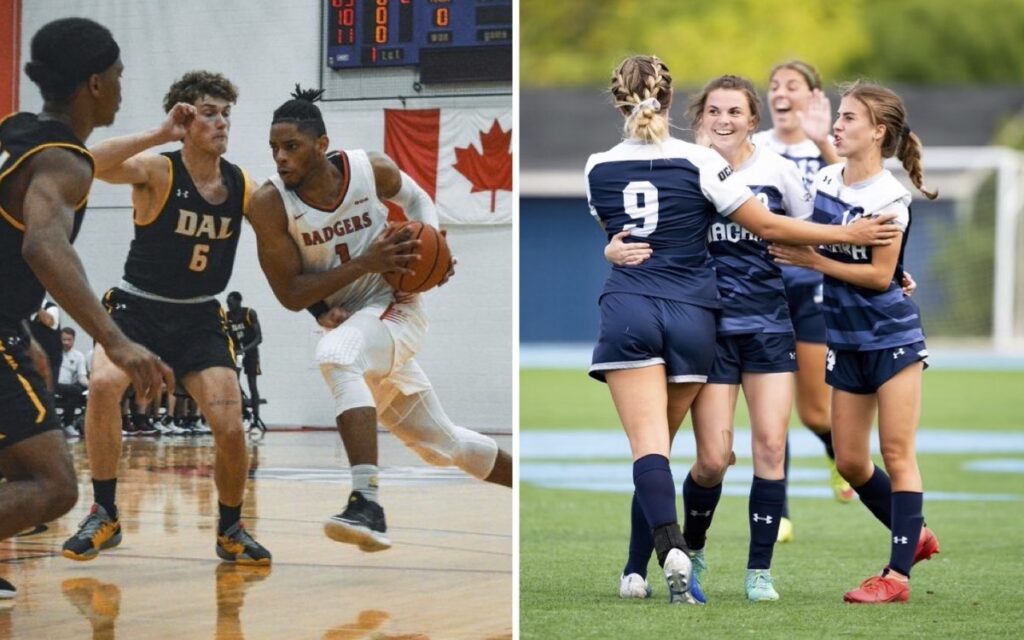 Varsity sports well underway at both of Niagara's post-secondary schools. 
It's called the Big 4 when it comes to 'major sports' in North America.
The National Football League (NFL), National Basketball Association (NBA), Major League Baseball (MLB) and National Hockey League (NHL) – and right now they're all underway in some way, shape, or form. 
The so-called Big 4 varies from school to school when it comes to post-secondary institutions.
Look no further than here in Niagara at Brock University and Niagara College. 
The Brock Badgers offer 18 different varsity sports, while the Niagara College Knights feature five. 
Brock fields Baseball, Basketball, Cross Country, Curling, Fencing, Figure Skating, Golf, Hockey, Lacrosse, Rowing, Rugby, Soccer, Squash, Swimming, Tennis, Track and Field, Volleyball and Wrestling varsity teams. While Niagara has Volleyball, Soccer, Basketball, Curling and Golf. 
That list grows from both schools when you add in club and intramural teams. 
Close to 2,000 student athletes participate in sports during the university and college season from September to March.  
The Badgers hosted an all-day women's lacrosse tournament this past Sunday, while the Knights are hosting the Ontario Colleges Athletic Association (OCAA) Golf Championships at Legends on the Niagara Battlefield course. 
Six Badgers teams advanced to the U Sports National Championships last season, while Niagara had the opportunity to host three OCAA Championships this past spring. 
Ironically enough, both institutions have athletic directors with basketball backgrounds. 
Brock's Melissa Krist, Executive Director Brock Sports and Recreation, played basketball at the University of Toronto, while Niagara's Michele O'Keefe, Director Athletics and Student Engagement, was the former President and CEO of Canada Basketball before returning to her hometown, Welland, to work with the Knights. 
"Having a school of 19,000 students and over 900 student-athletes in competitive sports is phenomenal and not seen anywhere else," Krist said last spring when she was hired by Brock. 
"I'm impressed with the breadth of programming at Brock, including intramural sports," said Krist. 
"The programming available for the student-athlete at Brock is exceptional. I look forward to continuing that and looking at other opportunities that we can add as our international student base becomes a driving factor."
Brock has captured 41 National and 78 Provincial Championships since its athletic programs inception. 
O'Keefe has been at the helm at Niagara College since 2018. 
"I'm very fortunate to have such a great group of athletes, coaches and staff with our Knights teams," O'Keefe told The Niagara Independent.
"We aim to be competitive on the field of play, while showing our student population how sports can play a great role in community building." 
Niagara has won nine National and 41 Provincial Championships dating back to 1974. 
Many Badgers and Knights go on to represent their provincial or national sporting bodies across the country and beyond. 
It's a great family friendly night out to support these athletes on a weekly basis across the region.
For more information on the Brock Badgers visit gobadgers.ca, and for on the Niagara College Knights visit goknights.ca.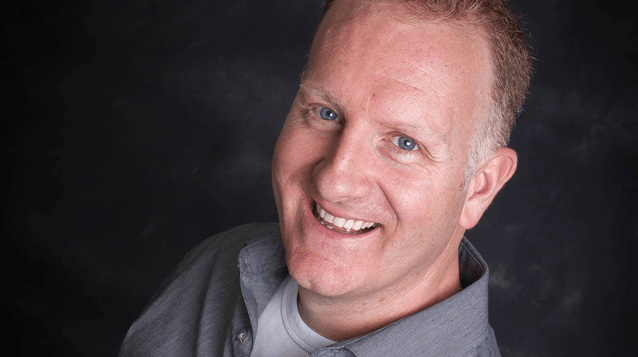 Rod Mawhood is a lifelong Niagara native who has had the pleasure of working in all three mediums – Radio, Print and TV – for over 20 years. His first announcing gig was with the then St. Catharines Stompers. Since then he's worked in radio and TV in Toronto, and currently is the announcer for the Niagara IceDogs and Niagara River Lions.
Rod also covers the Buffalo Bills for FOX Sports and the Buffalo Sabres for NBC Sports.