Will the Trudeau government continue to expand MAiD eligibility?
With New Year's Eve upon us, let's consider three significant federal government issues that should be of utmost concern to Canadians in 2023: 1) the country's federal-provincial constitutional wrangling, 2) Canada's euthanasia laws, and 3) Central Bank Digital. These issues may not dominate the Ottawa news headlines, but they have the potential to impact Canadians' way of life for years. 
The country's federal-provincial constitutional wrangling 
The Canadian Constitution and Charter of Rights are foundational documents for the country and its laws. On multiple occasions over the past few years Quebec Premier Francois Legault has repeatedly maligned these documents by declaring Quebec a "nation," and passing provincial legislation that violates minority language rights, denies religious freedom and, most recently, does away with the oath of allegiance to Canada's Head of State. 
In confronting Legault's subversive powerplays, Prime Minister Justin Trudeau's response has been one of indifference. When pressed on whether Leagault had the authority to unilaterally introduce such legislation, Trudeau mused Quebec "effectively has the right to modify a part of the Constitution."
Yet, in this past year, Trudeau has had a different reaction when other provinces decided to follow the example set by La Belle Province. For instance, the PM and his ministers took to the media to immediately criticize Ontario Premier Doug Ford's use of the notwithstanding clause to avoid a teachers' strike. The obvious double-standard has also been displayed in the PM's and ministers' comments about Premier Danielle Smith and the Alberta Sovereignty within a United Canada Act.   
In 2022, both Saskatchewan and Alberta passed legislation to restore their respective provincial rights in the face of an increasingly agitating federal government. The seizing of citizens' firearms is the latest of various wedge issues that keep piling up between westerners and eastern politicians (a.k.a. Laurentian elites). And rubbing salt in the open sores has been the news of the 2023-24 transfer payments that have Alberta and Saskatchewan contributing the most money to the pot from which Quebec takes the lion's share: $49.4 billion of the $94.6 billion total transfers (52 per cent).  
How the Trudeau government manages the constitutional wrangling in 2023 will either help to defuse or will amplify the country's political tensions and its west-east divide. 
Canada's euthanasia laws 
Canada is in the international spotlight for its progressive euthanasia laws. These laws were about to be extended to providing state-assisted suicide for the mentally ill, that is until the Trudeau government announced just before Christmas a last-minute pause to further review the policy.  
Canada's MAiD law, introduced in 2016, permits Canadians to receive state-assisted suicide if suffering from a "reasonably foreseeable" fatal condition. Since MAiD's introduction, the Trudeau government has been incrementally expanding the eligibility for the service. In 2021, the requirement that a person's death must be "reasonably foreseeable" was removed, permitting people who are not terminally ill to use the state's service. One needs to have "intolerable" suffering or an "advanced state of irreversible decline." In March 2023, these requirements were to become even broader to include Canadians "whose only medical condition is a mental illness."
The underpinning question is whether or not expanding the scope of MAiD is replacing the government's responsibility to help Canada's most vulnerable improve their lives. Alex Schadenberg, Executive Director of Euthanasia Prevention Coalition Canada, expresses the essence of the government's MAiD program in this way: "It's abandonment. So you're in a bad situation, and instead of receiving care … euthanasia is the only real option you can apply for and get."
From statements made by Justice Minister David Lametti, the Trudeau government seems intent on expanding the MAiD eligibility. Lametti has characterized state-assisted suicide as a "humane" service. The justice minister observed, "This is a group within the population, who for physical reasons and possibly mental reasons, can't make that choice themselves, to do it themselves. Ultimately, this [MAiD] provides a more humane way for them to make the decision they otherwise could have made if they were able in some other way."
With Lametti's obvious bias, it is not difficult to imagine the outcome of the government's deliberations in 2023 on its euthanasia service? Still, the world is watching this policy review on an euthanasia program that for many has already become a blot on our country's collective conscience. As a New York Times editorial piece recently opined about Canada: "It is barbaric, however, to establish a bureaucratic system that offers death as a reliable treatment for suffering and enlists the healing profession in delivering this "cure." And while there may be worse evils ahead, this isn't a slippery slope argument: When 10,000 people are availing themselves of your euthanasia system every year, you have already entered the dystopia."
Central Bank Digital Currency (CBDC) 
The World Economic Forum (WEF) explains that CBDCs are digital versions of a country's physical currency; in Canada it would be a digital loonie. A country's central bank will issue and manage its digital currency according to financial policies and directions agreed upon in global forums such as the International Monetary Fund and the WEF. The end goal would have a global digital economy that will replace all cash transactions. 
In early December the Bank of Canada Governor Tiff Macklem announced that in 2023 the bank is initiating a "development phase" for a CBDC in Canada. At the same time, it will consult with Canadians on the potential for a Canadian CBDC. Apparently the bank is interested in the public's "expectations of a digital currency and what features would be important to them."
The fact is that the Trudeau government has already committed Canada to participating in the development of CBDCs. In an international paper "Central Bank Digital Currency: A Digital Revolution" by PHD Chamber of Commerce and Industry, Canada is listed as a country already in the pilot stage of developing its CBDC. The paper cites "16 of the 20 countries that make up the G20 Group are already in the development or pilot stage of a CBDC." It also states "countries which make up 95 per cent of the global GDP are exploring CBDC."
So, in this upcoming year, Canadians can weigh in on what appears to be an eventuality. Governor Macklem is not asking us whether we favour the introduction of CBDCs. Given that much of this is being driven by a global financial agenda, the bank is likely to skip the queries about a desirable CBDC implementation schedule for the country. Canadians are also unlikely to be asked how they feel about the mandatory use of CBDCs for certain transactions.  
As is the case with MAiD, the Trudeau government appears to be intent on implementing its new monetary policy in spite of public opinion. It is revealing that, in describing its role in the development of CBDCs, the Bank of Canada states: "The day may come when Canadians can no longer readily use cash or when an alternative private digital currency becomes widely adopted. That might be the tipping point when a CBDC could be needed." 
Verily, with this federal government, Canadians should enter 2023 with their eyes wide open. Happy New Year!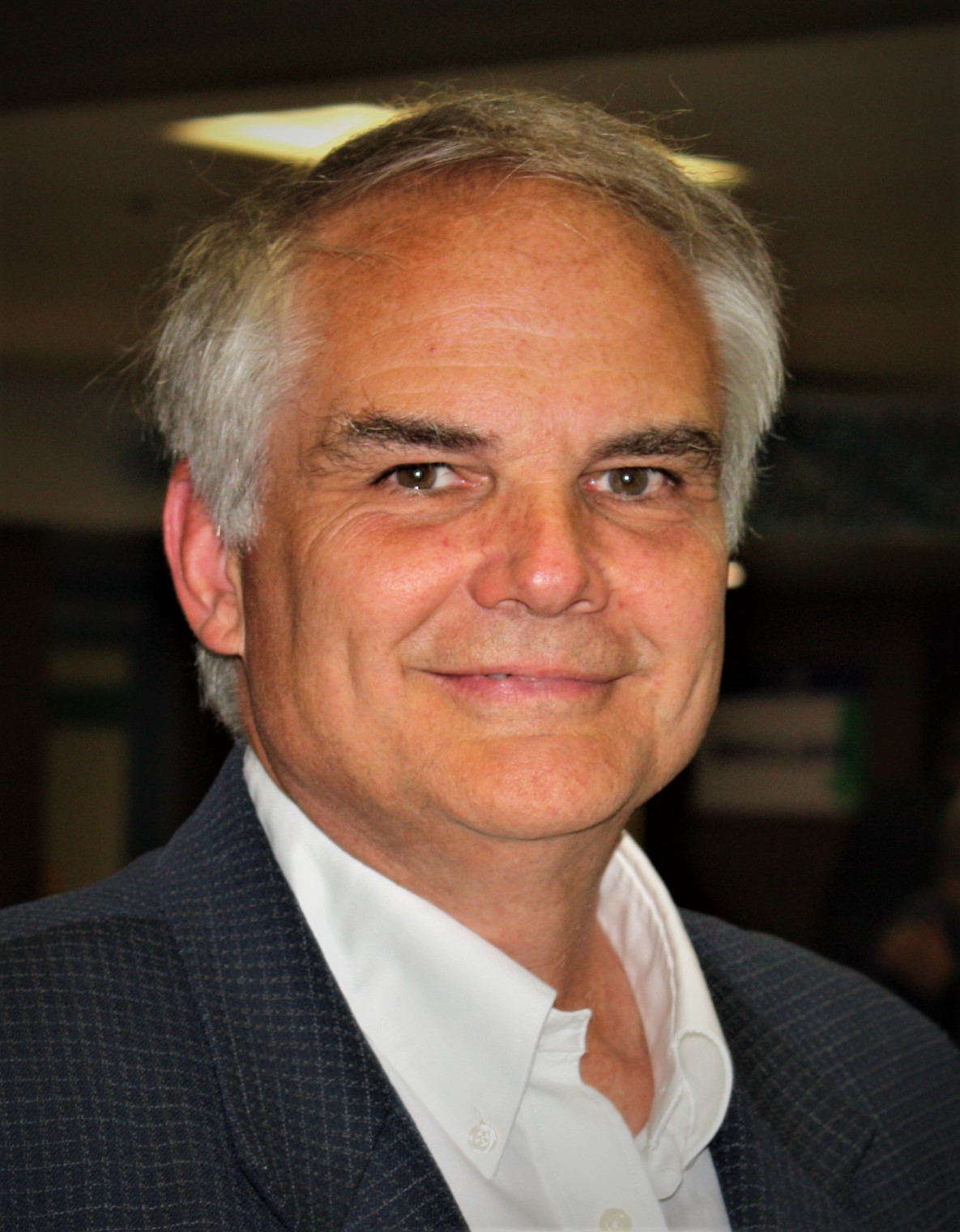 Chris George is an advocate, government relations advisor, and writer/copy editor. As president of a public relations firm established in 1994, Chris provides discreet counsel, tactical advice and management skills to CEOs/Presidents, Boards of Directors and senior executive teams in executing public and government relations campaigns and managing issues. Prior to this PR/GR career, Chris spent seven years on Parliament Hill on staffs of Cabinet Ministers and MPs. He has served in senior campaign positions for electoral and advocacy campaigns at every level of government. Today, Chris resides in Almonte, Ontario where he and his wife manage www.cgacommunications.com. Contact Chris at chrisg.george@gmail.com.