Overwhelmed and underfunded, one might say that the system itself is on life-support. Photo credit: HealthCareCAN
The COVID pandemic has exposed a growing crisis in Canada's public health care system. Although the delivery of health services is a provincial responsibility, the country's public health model was designed to be jointly funded by federal and provincial dollars. After years of underfunding by successive federal governments, the bald fact is the Canadian health care system now requires massive government expenditures to address its failings. With each coronavirus variant threatening to overwhelm and collapse our system, it has become increasingly evident that the federal government must provide a sizeable increase in health transfer dollars to the provinces.   
For years the Canadian Medical Association (CMA) has been expressing frustration and disappointment with the federal government's underfunding of health care. In responding to the 2021 federal budget, Dr. Ann Collins, then CMA president, was irritated that emergency health care dollars to deal with the pandemic were not earmarked. The president stated, "As provinces and territories continue to struggle with the ever-increasing cost of providing care, the federal government must follow through on its own promise to work with premiers on revisiting the Canada Health Transfer. This has been an enormously difficult year for patients and healthcare providers alike as they have been trapped in a system that has been neglected for too long." 
Dr. Collins assessed Canada's system in this way: "Small cracks have become gaping holes. Building resiliency for the future must include real commitments to health care. If anything, this pandemic has shown us where the problems are, but we must address them before it's too late."
Analysis by the Organization for Economic Co-operation and Development (OECD) concludes that Canada ranks near the bottom of its 38-member countries in most critical categories. One glaring statistic is that Canada has a very low number of hospital beds per capita. At the same time, before the pandemic, the country's hospitals had one of the highest percentages of hospital beds occupied (90 per cent). These two factors combined explain why hospitals are challenged to take in patients during emergencies and surging sicknesses. 
The OECD study confirms Canada is spending large amounts on the public system, yet it ranks near the bottom in numbers of nurses, specialists, and physicians per capita. Canadian wait times for specialist procedures are some of the worst in OECD countries.
One might say that the Canadian health care system itself is on life-support. Any uptick in admissions today means Canadian hospitals are a heart-beat away from "code orange" – resulting in a disarray of crowded wait rooms, hallway gurneys, and restricted or closed ORs. Medical staff is stretched, and nurses and PSWs are taking ill and are reportedly tired and discouraged.
It appears that Canada's health care system is so ill-equipped it cannot withstand a surge in hospital bed or ICU capacity. Consider that Ontario, a province of 14.8 million people, has imposed lockdown measures to avoid "a tsunami" of more than 400 people from entering the ICU. Ontario public health officials are now providing daily updates on the number of people hospitalized as if they were reporting on how much a sinking ship is taking on water. 
With the anticipated Omicron surge in the province, elective surgeries have been suspended and some operations, including cancer treatments postponed. There are upwards of 10,000 people a week who will have their surgeries rescheduled as Ontario hospitals manage their resources. It is astonishing that the Financial Accountability Office of Ontario forecasted in May (before this latest round of delayed operations) there is a nightmarish backlog that will take three-and-a-half years to clear, and it will cost Ontarians $1.3 billion. 
To add to this desperate scene, in a media interview this week Ontario Nurses Association president Cathryn Hoy described an unfolding staffing emergency that is over and above the pandemic pressures, "Surgeries are being cancelled, clinics are reducing their capacity… the emerg units are overflowing with patients, we have emerg units that should have 30 staff on that actually only have 12 staff on… and a lot of these units, these hospitals, that are short-staffed and they're panicking, the COVID numbers in those beds are decreased." 
In another media report, Anthony Dale, head of the Ontario Hospital Association, conveyed a weariness with the hard decisions that are currently having to be made, "These are not trade-offs any of us wanted to make, but they are necessary now to protect staff hospital system capacity and health human resources." 
This dire situation is occurring in Ontario in spite of the unprecedented dollars the provincial government is now spending in an attempt to bridge the gaps in the system from decades of underfunding. The Ontario government has allotted $5.1 billion of new investment in hospitals and more than $10 billion in long-term care since the start of the pandemic. To increase hospital capacity, Premier Doug Ford has recently announced thousands of new beds and two new super-hospitals – which will be the largest medical centres in the country. 
Still this provincial government investment is not enough for the immediate and growing needs of Ontarians for institutionalized health care and medical services are far greater and will cost a great deal more. Canadians residing in other provinces are in the same predicament when it comes to planning for appropriate health care. The country's population is growing, it is aging, and the costs of medical procedures, equipment and drugs are all rising exponentially.    
To get the system off life-support, there is an immediate need for a huge injection of cash – and this requires the federal government to begin to pay its fair share of Canadians' health care costs. Premier Ford reiterated the premiers' request of PM Justin Trudeau this week when he stated, "There is no question the pandemic has tested our health care system, which is why I once again raised with the prime minister the urgent need for the federal government to increase its share of territorial-provincial health care spending to 35 per cent."
The premiers are looking for the federal government to step forward so that all governments can begin the necessary work of restoring Canada's public health care system. To reflect on the historical facts of the matter, when Tommy Douglas first introduced Canadian medicare it was understood that the federal government was to cover 50 per cent of health care costs. Through the decades that number has been whittled down to 35 per cent. Today, though, the federal government covers only 22 per cent of the total cost of health care.
Prior to the pandemic, Canada's provinces spent $188 billion on health care and, in some cases, health care costs accounted for nearly half of a province's budget. If the federal government were to honour its 35 per cent commitment, the total federal investment to the country's health care should be $70 billion per year. But, at present, the federal government only transfers $42 billion for health care to the provinces each year – a remarkable $28 billion per year shortfall.
In the coming weeks, PM Trudeau will meet with the premiers to discuss the country's health care. During this time, Finance Minister Chrystia Freeland is also preparing the 2022 Federal Budget and the figure to allot to the Canada Health Transfer. As Canadians continue to suffer through the never-ending pandemic, and our health care system strains under the weight of this prolonged national emergency, surely both Trudeau and Freeland can prioritize ample dollars towards Canada's health care crisis. The present and future health of our public system depends on this.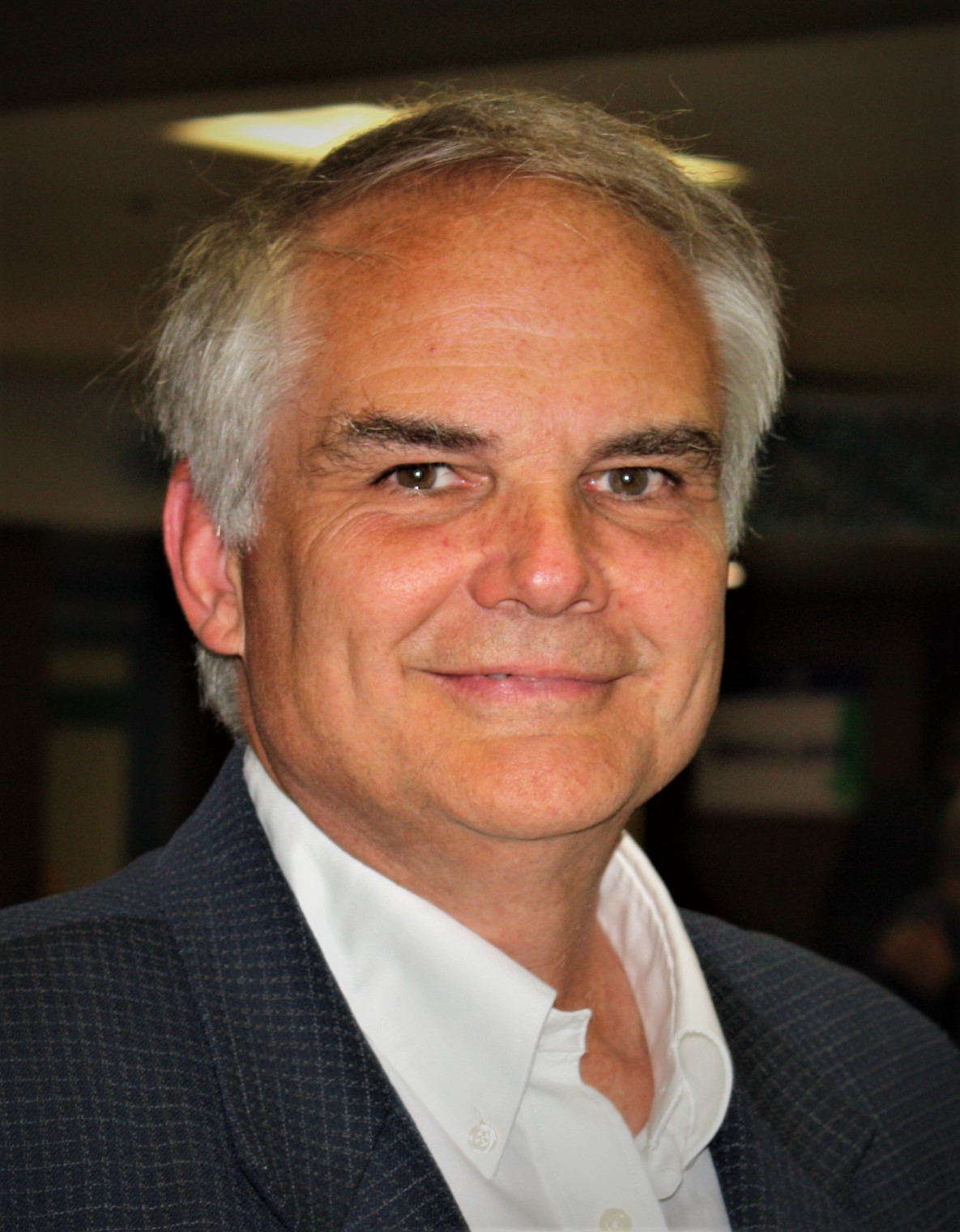 Chris George is an advocate, government relations advisor, and writer/copy editor. As president of a public relations firm established in 1994, Chris provides discreet counsel, tactical advice and management skills to CEOs/Presidents, Boards of Directors and senior executive teams in executing public and government relations campaigns and managing issues. Prior to this PR/GR career, Chris spent seven years on Parliament Hill on staffs of Cabinet Ministers and MPs. He has served in senior campaign positions for electoral and advocacy campaigns at every level of government. Today, Chris resides in Almonte, Ontario where he and his wife manage www.cgacommunications.com. Contact Chris at chrisg.george@gmail.com.