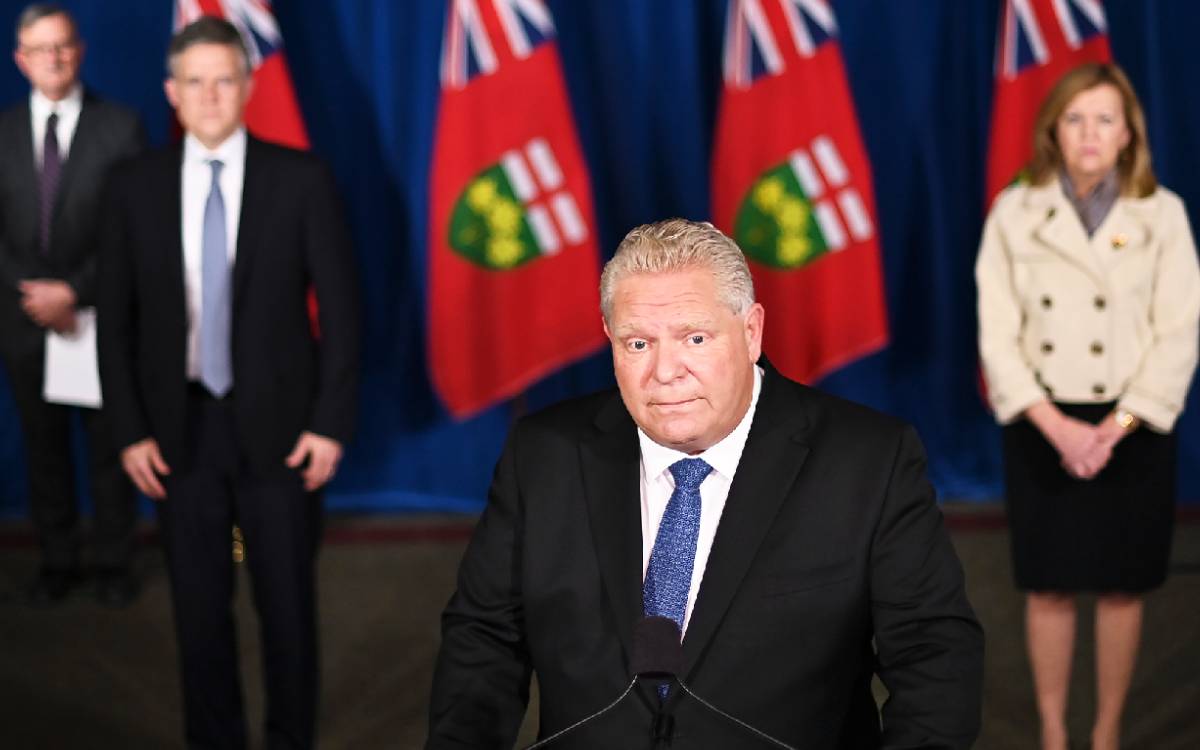 One way to promote unity may be to force public officials – those making all the pandemic-related decisions – to experience the same economic hardship many Ontario residents must endure every time further restrictions come into place. Photo credit: The Canadian Press/Nathan Denette
The ever-quotable American economist Thomas Sowell said that "It is hard to imagine a more stupid or more dangerous way of making decisions than by putting those decisions in the hands of people who pay no price for being wrong." This truism has become especially relevant in the context of the COVID-19 pandemic, where the politicians, public health officials, government bureaucrats and public sector unions pay no price for the draconian policies they have imposed on the rest of us and therefore have little if any stake in being wrong.  
In response to the most recent unfortunate surprise thrown at us by the pandemic – namely the Omicron variant – all provinces have once again resorted to tightening up restrictions on individuals, families and businesses to varying degrees. This has bordered on the ridiculous in Quebec, where a curfew was imposed which at one point actually forbade something as innocuous as taking a dog outside for a walk during certain hours. When the absurdity of this measure was pointed out, the province's government relented and said dog walks were allowed, but only for a distance of a kilometer from home. This was considered an acceptable improvement. 
In Ontario, a so-called modified Stage Two set of restrictions have been put in place, such that stringent capacity limits are once again in effect for public and private gatherings, many businesses are forced to close or severely limit their activities, employees are to work remotely wherever possible and online learning is to be the norm in the public and private school systems, among other things. This is happening despite the reality that there is no unanimity among medical experts regarding the most effective policies to follow in our current circumstances.  
In fact, on the issue of school closures, a recent statement from all of the most prominent pediatric hospitals in Ontario stated that they supported schools remaining open for in-person learning as they believed the negative impacts on children of not being in class were greater than the risks of children becoming sick with COVID. Despite the claims of all governments to be "following the science" when they make their policy choices, it increasingly seems that their decisions are more motivated by political self-preservation than anything else. 
Rummaging through some old papers over the holidays, I came across an editorial from October 2016 in Maclean's magazine entitled "Why the real problem of income inequality doesn't come from the one per cent". The article outlined the fact that the roughly 20 per cent of Canadians who are employed by government enjoy generous defined-benefit (DB) pensions, guaranteeing those workers the kind of worry-free retirement that is rare outside of government. This type of guaranteed pension used to be more prevalent in the private sector as well, but trends like dramatically increased longevity, lower investment returns and demographics which meant fewer working employees to support the pensions of increased numbers of retirees made them unaffordable for businesses.  
The only reason DB pensions remain in place in government is that they are underwritten by all taxpayers, at enormous cost. And while increased inflation, driven partly by runaway government spending both before and during the pandemic, continues to erode the retirement savings of the majority of private sector taxpayers, that same group will be required to pony up even more money to ensure public sector pensions remain fully inflation-protected.  
Government workers also enjoy higher average salaries than their private sector counterparts, work fewer hours per week, retire earlier and have more job security, compounding the unfairness. The Maclean's article asks "How long will Canadians put up with such gross inequity at the hands of a privileged few?" This question is even more relevant at present, given that this "gross inequity" has become even more gross due to the pandemic.   
From the start of the COVID-19 crisis, we have heard the old bromide "We are all in this together" from various government quarters. It was never true. As the pandemic closes in on entering its third year, the disparity between those who have been devastated by the pandemic and those that have been barely affected grows even larger. 
It is high time for some courageous public official to decide that compensation for public sector employees outside of the health care sector, including politicians, be significantly constrained or suspended for the same period as they are imposing restrictions on others. This would not only have a beneficial impact on public finances, but lead to more balanced decision-making when those making the decisions personally experience some of the impacts of their choices. Considering that all governments will be looking for ways to find savings to get their financial houses back in order post-pandemic, reform of the unfair and costly public sector compensation and pension regime would be a good place to start. Such approaches might even bring some credibility to us "all being in this together".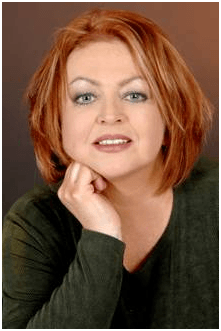 Catherine Swift is President of the Coalition of Concerned Manufacturers & Businesses of Canada (CCMBC). She was previously President of Working Canadians from 2015-2021 & President & CEO of the Canadian Federation of Independent Business (CFIB) from 1995-2014. She was Chief Economist of the CFIB from 1987-1995, Senior Economist with TD Bank from 1983-1987 & held several positions with the federal government from 1976-1983.
She has published numerous articles in journals, magazines & other media on issues such as free trade, finance, entrepreneurship & women business owners. Ms. Swift is a past President of the Empire Club of Canada, a former Director of the CD Howe Institute, the Canadian Youth Business Foundation, SOS Children's Villages, past President of the International Small Business Congress and current Director of the Fraser Institute. She was cited in 2003 & 2012 as one of the most powerful women in Canada by the Women's Executive Network & is a recipient of the Queen's Silver & Gold Jubilee medals.
She has an Honours BA and MA in Economics.