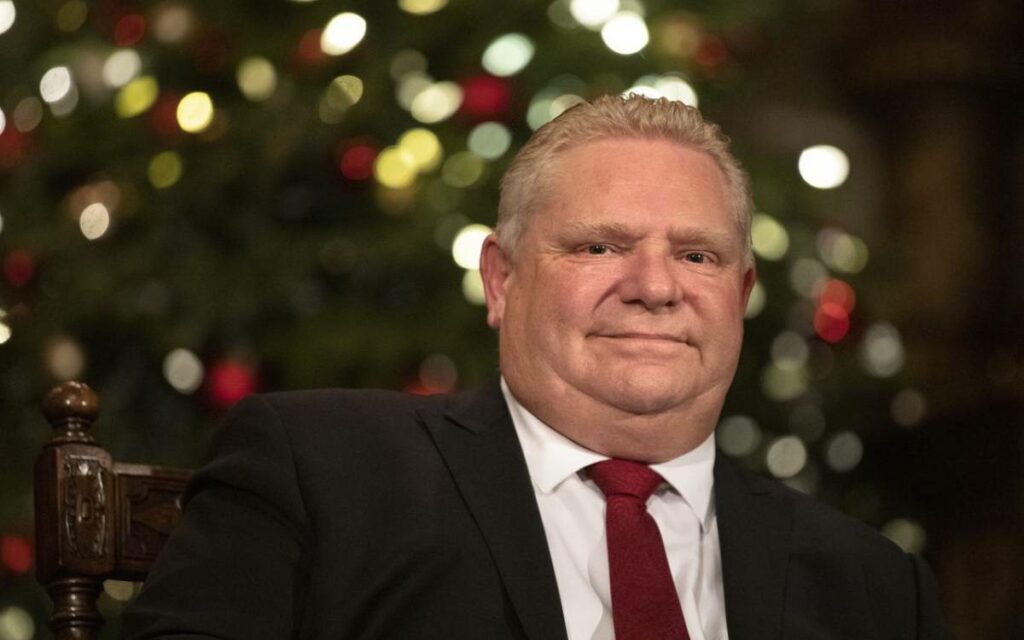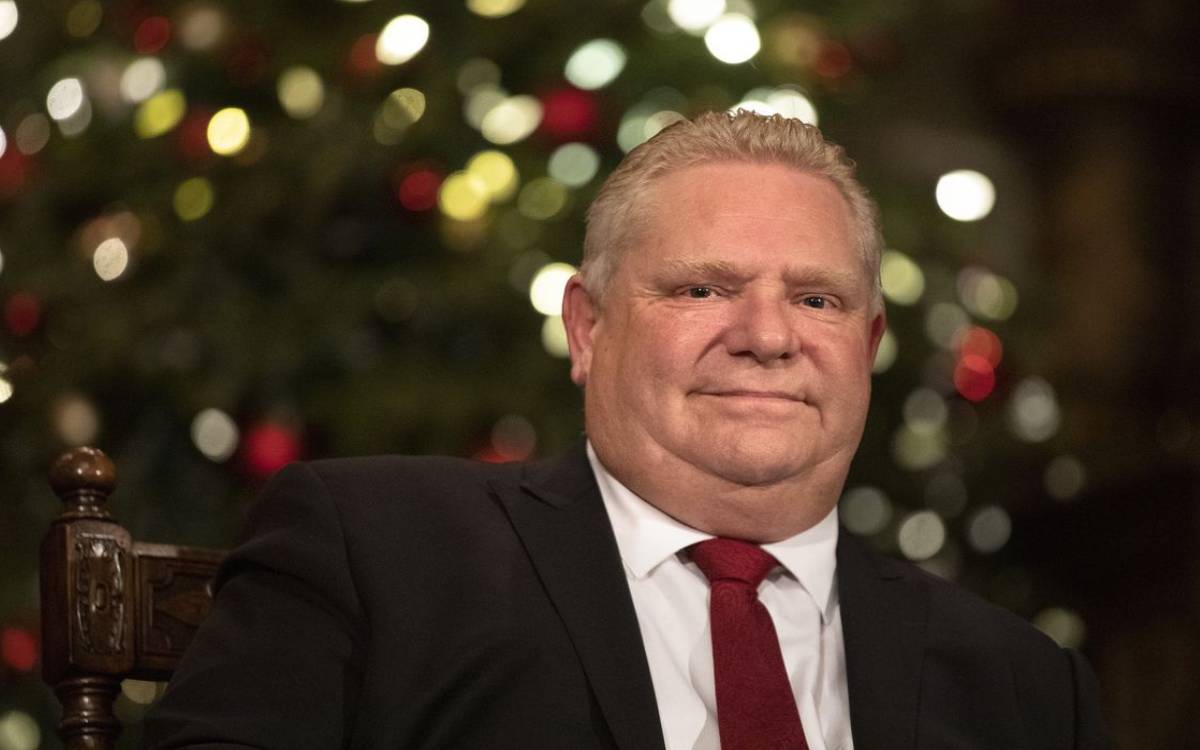 Premier Doug Ford (pictured) heads into the holidays with a sizeable lead over his NDP and Liberal competitors, according to a recent opinion poll. Photo credit: The Globe and Mail
It seems that the Ontario Progressive Conservatives just received an early Christmas present in the form of the latest opinion poll on how voters are viewing the various Ontario political parties. A new survey conducted by Postmedia-Leger found the Conservatives to be in the lead with 38 per cent of respondents intending to vote Conservative in the June 2022 provincial election.  
Ford's support has been gradually climbing in recent months after taking a serious hit in the spring of 2021, when the Conservative government imposed draconian anti-pandemic measures – including the closure of playgrounds – only to reverse them shortly thereafter in the face of massive public opposition.  
This most recent poll also showed the provincial Liberal and NDP parties in a statistical tie for second place, with the NDP at 28 per cent versus the Liberals' 25 per cent. For several months, the Liberal and NDP parties have been jockeying for second place, with neither one consistently or significantly leading the other.  
A crisis is always a difficult challenge for opposition parties as the governing party dominates the news.  This is especially true for the provincial Liberals, with a charisma-challenged leader who does not even currently have a seat in the legislature. Steven Del Duca became Liberal leader at a convention that took place in early March 2020, just prior to the early days of the COVID-19 pandemic and has struggled to establish a profile in the province ever since.  
As for the NDP, Andrea Horwath has been leader since 2009 and has lost all three elections she has contested as leader. After the decimation of the Liberals in the 2018 election, Horwath's NDP was elevated to official opposition status. This accomplishment was viewed as mostly a result of the Liberals' dismal performance as opposed to any great shift to support the NDP by Ontario voters. The 2022 Ontario election will be the fourth for the NDP with Horwath as leader. As political leaders are typically given a maximum of two elections before being turfed by their party if they do not win, Horwath is living on borrowed time. It is generally conceded that next year's election will be make-or-break for Horwath as NDP leader. 
Although this most recent poll suggests a second majority government for the Progressive Conservatives is likely, a minority is also a possibility. Both Del Duca and Horwath have stated that they will not prop up a Ford minority government, opening up the possibility of an NDP-Liberal coalition should the votes go their way.  
Another consideration is whether or not the unions will be actively campaigning against Conservatives in 2022, as they have done in all federal and provincial elections in recent years. In Ontario, unions have been the biggest spenders by far on election advertising, and consistently oppose Conservative candidates. In recent months, the Ford government has gone out of its way to court union representatives, sharing the podium with them on recent announcements involving workplace legislative changes, minimum wage hikes and trade issues such as the US Buy America legislation.  It seems that the PCs are working hard to garner support among unionized voters, as well as trying to discourage the heavy anti-Conservative campaigning by unions that has been a key feature of recent elections. It will be interesting to see if this gambit works. 
Timing is truly everything in politics, and the six months remaining before the election could bring many surprises, especially considering the ongoing unpredictability of the COVID-19 pandemic and its many negative impacts on the economy and the personal well-being of Ontarians. For the moment, however, the Ford government can celebrate the holidays with the good news in recent polls. 
To all Niagara Independent readers, a very Merry Christmas and Happy Holidays to all, and best wishes for a happy, healthy COVID-free holiday.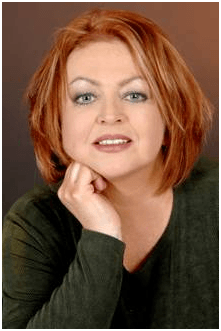 Catherine Swift is currently President and CEO of Working Canadians (www.workingcanadians.ca.  Prior to that, Catherine Swift had been with the Canadian Federation of Independent Business since September 1987, initially as Chief Economist. She became Chair in June 1999 after being named Chief Executive Officer in July 1997 and President in May of 1995.  Her various responsibilities included coordinating policy issues at federal, provincial and municipal levels of government, representing CFIB with politicians, government, business, media and other groups.
Ms. Swift has worked with the federal government in Ottawa holding several positions with the Departments of Consumer and Corporate Affairs, Industry and Communications. Her areas of specialization included corporate and industrial analysis and international trade. Catherine Swift has a MA in Economics.
She has published numerous articles in journals, magazines and other media on such small business issues as free trade, finance, entrepreneurship and women small business owners. Ms. Swift is a Past President of the Empire Club of Canada, a former Director of the C.D. Howe Institute and past President of the International Small Business Congress. She was cited in 2003 and again in 2012 as one of the top 100 most powerful women in Canada by the Women's Executive Network.