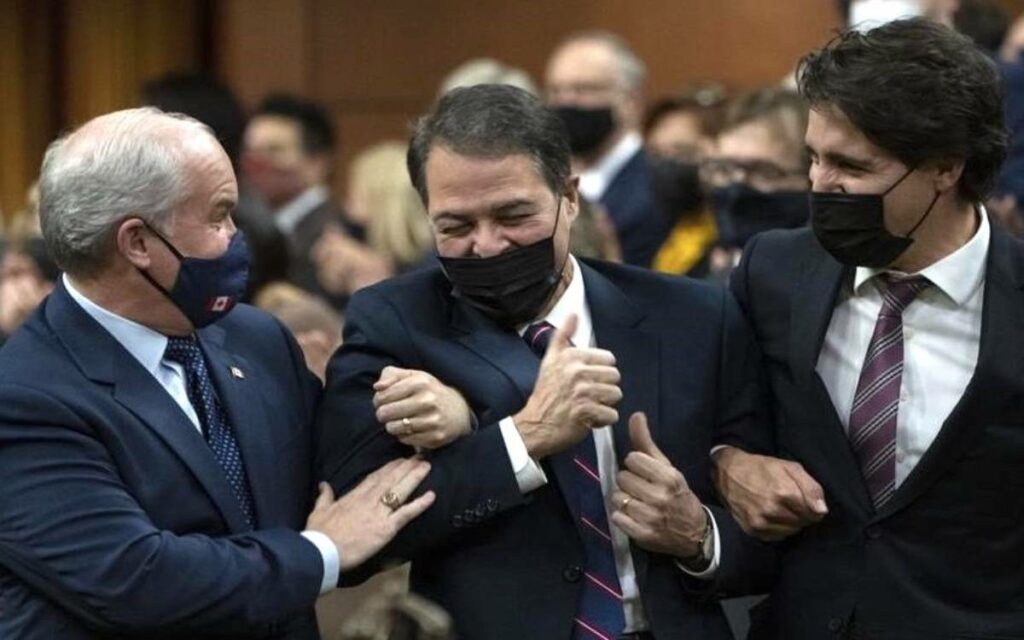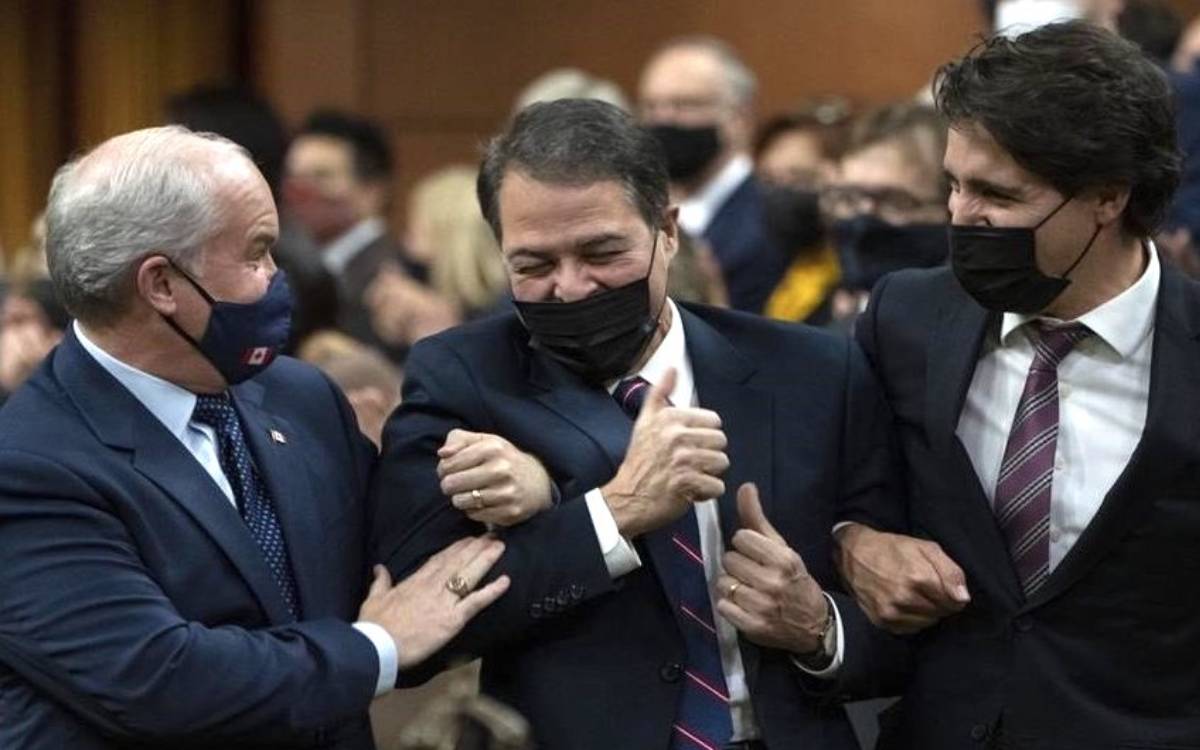 Perhaps it's the Christmas spirit, but as of late Canada's federal politicians appear to be getting along to get things done. Photo credit: The Canadian Press/Adrian Wyld
Politics is a blood sport often left to gladiators to compete in, or so that's what some think. 
The reality is politics is just people and their parties posturing, while also looking to land partisan jabs at their opponent's expense. Instead of looking out for what is in the best interest for Canadians, politicians can be seen looking out for what is in their own best interest. How can we make the news? How can we form government? And the list goes on. 
There is no better example than the 43rd Parliament: Canada's first COVID-19 parliament. Following the 2019 election, COVID-19 hit, and the world shut down. In Ottawa, there was a sense of urgency to support the government in creating measures that would help Canadians in the pandemic's uncertainty. This sense of cooperation slowly depleted when the House of Commons returned in the fall of 2020. 
Like school children with pent up energy, political bickering returned as did old habits. The government is partially to blame for this stalemate as they used parliamentary procedure to prorogue parliament for two months midsummer. Causing the progress on important legislation to be scrapped and restarted. The government also used the filibuster at two committees to prevent further examination of the WE Charity scandal.
Though the opposition parties were also responsible, they pushed and eventually launched a federal court challenge, which has since been dropped, to release documents relating to the firing of two scientists at Canada's highest-security laboratory. With no documents, opposition parties summoned the then head of the Public Health Agency of Canada to appear before the House to be publicly rebuked. This is the first time in more than a century that the House has publicly rebuked a private citizen. 
Holding another minority in hand, the Liberals began moving slowly back to work. Though they were publicly saying how eager they were to serve Canadians again, their actions said otherwise. 
The government waited two months to re-open parliament, with the Speech from the Throne, and kick off their legislative agenda following their re-election. Once back in session in mid-November, the government introduced several key pieces of legislation.
Unlike the previous parliament, there was a sense of civility in the air. Parliamentarians, young and old, were excited to be back in Ottawa together for the first in-person sitting of Parliament in nearly two years.
As the weeks went on, the government began to re-introduce legislation from the last parliament, including a bill that would ban conversion therapy in Canada. Previously, this bill was caught up in partisan politics and failed to make it across the finish line before the election. Many believe that partisan games around protecting those in the LGBTQ2+ community would continue. 
Understanding the political importance of this bill, the Conservatives pushed to have the bill receive unanimous consent in the House and the Senate. Making the bill come into law earlier this month. Once the bill passed, you could see MPs from both sides of the House hugging and congratulating each other. A rare sight given the division around this legislation a few months earlier. 
MPs in the House once again came together to pass legislation. Last week the MPs unanimously supported legislation that would provide 10 days of paid sick leave for federally regulated employees and impose criminal penalties for harassing health care workers. 
Before being passed, the Conservatives and Liberals worked together to modify the bill to include provide 10 days of bereavement leave for employees who have lost a member of their immediate family. The bill was also expanded leave for a parent who has lost their child or infant. The modification to support families following the loss of their child was notably important to Conservative MP Tom Kmiec who lost his newborn daughter after 39 days in 2018.
The last weeks of the year are always busy in Ottawa with pressure to pass legislation before the holidays. But this year and this parliament, things seem to be different. There is a willingness among parties to work together when they need to best support Canadians. Yes, there are still political pot shots at question period and partisan attacks on Twitter, but when things matter, parliament is ready to act. 
Could it be the holiday cheer or have politicians finally put Canadians first? Only time will tell. 
 Daniel Perry is a consultant with Summa Strategies Canada, one of the country's leading public affairs firms. During the recent federal election, he was a regular panelist on CBC's Power and Politics and CTV Morning Ottawa.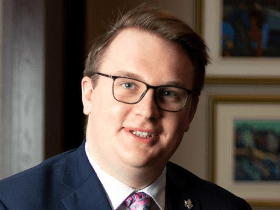 Daniel Perry is a consultant with Summa Strategies Canada, one of the country's leading public affairs firms. During the most recent federal election, he was a regular panelist on CBC's Power and Politics and CTV Morning Ottawa.