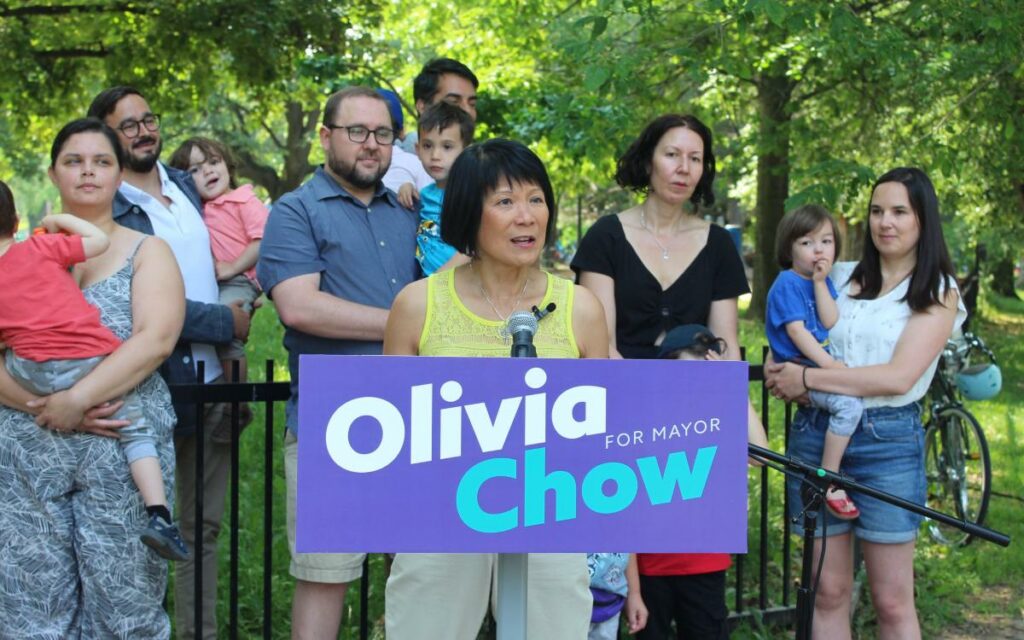 In a field of over 100 contenders, Olivia Chow (pictured) is the current front-runner, with Mark Saunders, Ana Bailao, Anthony Furey, and Josh Matlow jostling for second and third position. Photo credit: Twitter/Olivia Chow
There's just a week left before we see who will succeed John Tory following his shocking departure from the Toronto mayor's office just a few months ago. At present, Olivia Chow looks like a slam dunk to win the race, but that was said in the municipal election of 2014 as well, when Chow ended up in third place, behind John Tory in first place and Doug Ford in second. This race has been different in many ways, with few big-name candidates and a record number of contenders at 102, one of which is a dog. 
In the interest of full disclosure, I have been working with the campaign of Anthony Furey, the only outsider from the political sphere included in the top few candidates. Furey is a long-time Toronto Sun columnist, book author and policy wonk who surprisingly decided to take the plunge into municipal politics fairly recently. 
So yes, I am biased. But I'm still amazed that Olivia Chow has the support she seems to have according to a range of public opinion polls. Name recognition is always important, especially in municipal elections, and Chow certainly has that. One poll has Chow's support as high as 38 per cent, and fairly consistent across the centre of Toronto and the outlying parts of the city. Another recent poll put Chow at 31 per cent. Former police chief Mark Saunders has usually ranked in second place, while Josh Matlow, Ana Bailao and Anthony Furey have vied for third place depending on the poll. Furey's support has continued to grow throughout the campaign, but he remains far from the leader. There is still a fair chunk of undecided voters, ranging from 12 to 20 per cent depending on the poll. 
On the policy side, voters have consistently said their priority issues are crime and public safety, housing affordability and the cost of living. This has also been the case in municipal elections in other parts of Canada, where the so-called tough on crime candidates have won, such as happened in Vancouver and Ottawa. According to the current polls, Chow's lead would suggest otherwise, as her platform contains no elements that would improve the situation on any of the issues Torontonians say are their priorities. 
On the cost-of-living issue, Chow has plans to raise taxes in a number of ways, consistent with her leftist political leanings. For instance, increases in the land transfer tax and the vacant home tax are planned, as are property tax hikes for which Chow has not specified an amount for the increase as yet. Chow has also put a lot of emphasis on relying on the provincial and federal governments to help Toronto with its $1.5 billion budget shortfall. Good luck with that. 
Chow has also said she plans to increase the land transfer tax on homes valued over $3 million. Given the inflated value of homes in Toronto, that added tax is very likely to hit average income homeowners or elderly residents who are house rich but lack the cash flow to afford another new tax without it negatively affecting their standard of living. Although Chow and her leftist friends also believe the so-called "rich" should pay more, they might find some of these policies hurting people that are anything but rich yet have ended up owning pricey real estate in the expensive Toronto market. Chow's view on the crime agenda have not been outlined in detail, and it appears she would continue to support the drug injection sites that have caused so many problems in various neighbourhoods. 
The candidates with platforms most unlike Chow's are Anthony Furey and Mark Saunders, who both have more specific plans to increase police numbers and focus on reducing crime at a time when Toronto has seen a shocking number of random, serious criminal acts. Furey has committed to increase police presence by 500 officers, which will merely take the Toronto force back to the level it was at about a decade ago. At some point or other in the past, all of the leading candidates other than Furey have supported defunding the police to some extent. Both Furey and Saunders have promised to keep the rate of property tax increases below the rate of inflation. Furey has also committed to eliminating drug injection sites and replacing them with drug treatment centres. 
There are some very clear choices in the Toronto mayoralty election, with a wide diversity of policy positions on key issues. The relationship with the provincial government will also be vital, and will vary depending on who wins. The fact that Toronto also now has strong mayor powers will give the winner more clout than a mayor has ever had before, permitting them to override council on a number of important issues. Whatever the outcome, this upcoming election in the largest city in Canada will be anything but dull. Potentially scary, but not dull.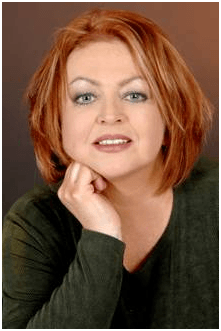 Catherine Swift is President of the Coalition of Concerned Manufacturers & Businesses of Canada (CCMBC). She was previously President of Working Canadians from 2015-2021 & President & CEO of the Canadian Federation of Independent Business (CFIB) from 1995-2014. She was Chief Economist of the CFIB from 1987-1995, Senior Economist with TD Bank from 1983-1987 & held several positions with the federal government from 1976-1983.
She has published numerous articles in journals, magazines & other media on issues such as free trade, finance, entrepreneurship & women business owners. Ms. Swift is a past President of the Empire Club of Canada, a former Director of the CD Howe Institute, the Canadian Youth Business Foundation, SOS Children's Villages, past President of the International Small Business Congress and current Director of the Fraser Institute. She was cited in 2003 & 2012 as one of the most powerful women in Canada by the Women's Executive Network & is a recipient of the Queen's Silver & Gold Jubilee medals.
She has an Honours BA and MA in Economics.