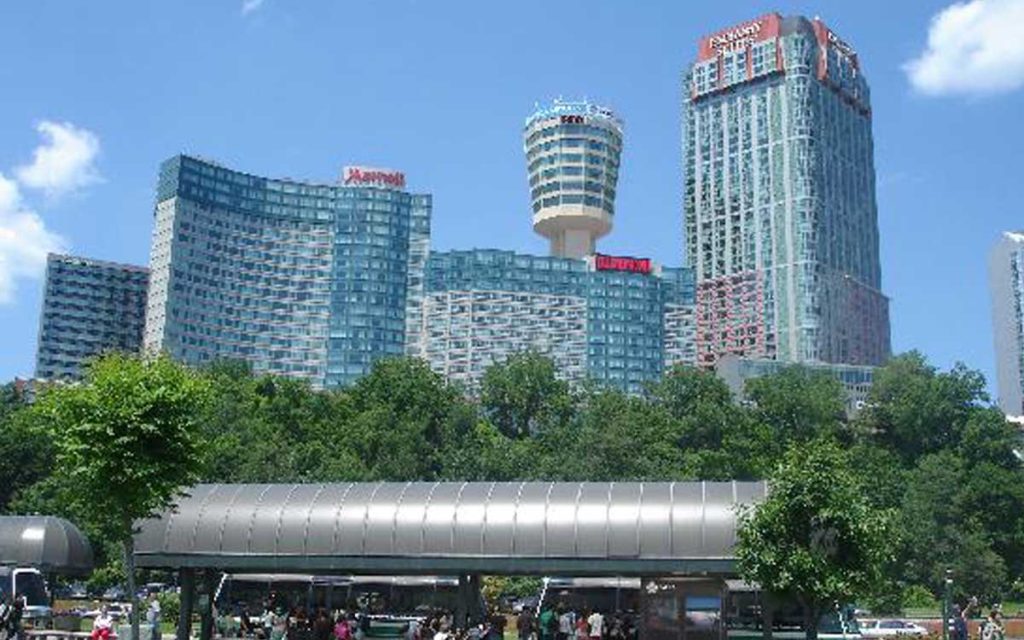 The City of Niagara Falls has announced the dates for its annual Sleep Cheap fundraiser. The popular annual event has become much anticipated amongst locals who can stay at some of the most prestigious hotels in the honeymoon city. But the event is much more than a great deal on a hotel room in the most famous address in the world.
The idea originated in 2004 when then city councillor and now Mayor, Jim Diodati, came up with the idea to celebrate the city's 100th birthday as well as promote goodwill between the tourism industry and residents. "The following year I had both hotel owners and residents asking if we could continue Sleep Cheap," explained Diodati. "People really loved the concept of being able to stay in these world-class hotels for a fraction of the normal cost and having 100 per cent of the profits go to local charities." To date, the event has raised approximately $1.8 million for local charities.
The fundraiser is just one example of the generosity of Niagara's tourism sector. As an industry that is at times unfairly criticized by Niagara residents, many of whom have no idea as to what these business owners contribute to the local economy and charities.
Dino DiCienzo Jr., President of Canadian Niagara Hotels thinks Sleep Cheap is a great idea and they strive to make the most of it. "We have targets we set so that we can give the biggest donation possible to charities," he explained.
But Sleep Cheap is the tip of the iceberg when it comes to the philanthropic endeavours that DiCienzo's company and many others in the tourism industry participate in. "We do our best to help in a variety of ways be it donating food and labour for a fundraising dinner at one of our hotels so that 100% of the profits go to the charity or by donating prizes for golf tournaments and gala silent auctions."
DiCienzo said the requests for support come in daily. "We all do the best we can to help out."
According to the Niagara Region's Economic Development Department's research, over 3,500 new tourism-related jobs were created from 2011 to 2017, and a total of 36,420 people were working in Niagara's tourism subsectors, including accommodation, food services, arts, culture, recreation, and entertainment as of July 2017.
Noel Buckley, Executive Director for Niagara Falls Tourism and President of the Scotiabank Convention Centre says that Sleep Cheap is definitely a win-win. "It's a really good initiative where the tourism and hospitality industry thanks the local residents by providing great deals on hotel accommodations while at the same time creating funds for local charities that support our communities."
Sleep Cheap will run 5 nights again this year–Sunday November 11 will be the start of the 2018 Sleep Cheap event, which will run up to and including Thursday November 15, 2018. Many of Niagara's finest hotels will offer rooms to Niagara Region residents only during the event. Minimum donations for rooms remain the same as last year: $35 per night for a standard room, $45 for a Fallsview room, $65 for a whirlpool room, and $85 for a room with access to a waterpark. 2018 Sleep Cheap hotels are listed online at www.sleepcheapcharitiesreap.com.