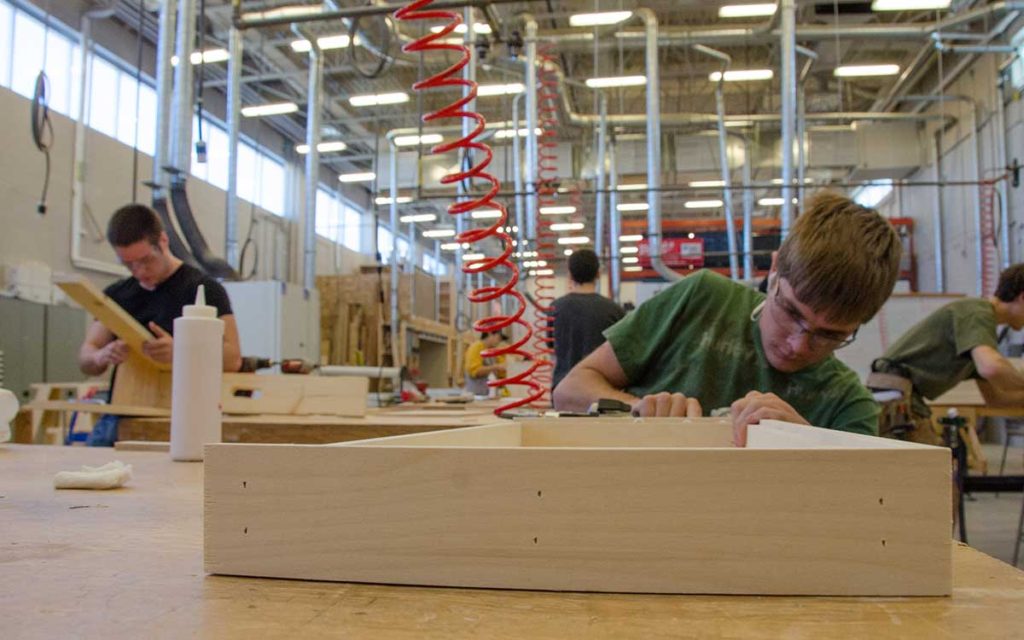 Photo courtesy of Niagara College
Despite the efforts of many individuals and organizations, there still is not enough young people entering the skilled trades as a career.
Skills Canada estimates almost half of new jobs created in the next decade will be in skilled trades, but only 26 per cent of young people are considering that type of career. Jon Whyte from the Niagara Home Builders' Association (NHBA) says not enough is being done to promote the skilled trades. "One of the things we, and others, have been recommending is a one-to-one journeyperson to apprentice ratio," said Whyte. According to the NHBA most provinces already have a one-to-one ratio whereas Ontario has one of the highest tradesperson to apprentice ratios for residential construction trades in Canada.  
One of the areas a shortage of skilled trades people is having a direct financial impact is on new home construction. Whyte says, "It's a case of supply and demand. Builders are obligated to close houses on time, and so trades can command higher prices when there's not enough trades people to go around. Those higher construction costs end up being reflected in the price of the homes. Trade shortages aren't the only factor in the housing affordability challenge, but it's a factor."
At Niagara College, Jeff Murrell, Associate Dean, School of Trades, says a significant challenge in recruiting students into the skilled trades is the age-old perception that it's something for people who are less-inclined academically. "Nothing could be further from the truth," says Murrell. "Skilled trades programs and apprenticeships are in fact rigorous programs that lead to lucrative jobs. On a positive note, we're seeing more students come into skilled trades programs – including students with previous academic credentials."
In terms of construction-related trades, Niagara College is anticipating an enrolment of more than 100 in their Construction Renovation Technician and Carpentry and Renovation Techniques programs; 96 students in their post-secondary Electrical Techniques program, and more than 70 in the college's Electrical: Construction and Maintenance Apprenticeship program. About 70 students will graduate from these programs during convocation ceremonies next week.
Murrell says that one of the strengths of college trades programs is the strong ties to industry. "We work closely with contractors and builders in Niagara to ensure that our existing programs meet the current and future needs of this important sector, and to identify the need for new programs," Muller explained.
Niagara College also works closely with school boards and industry associations to promote the skilled trades as a rewarding career option for young people through programs such as the specialist high skills majors.
Not only is there a skilled trades gap now but if something isn't done to improve the situation it's only going to get worse as nearly a quarter of Ontario's skilled trade workforce is set to retire this decade. Over the next ten years up to 85,000 new workers will be needed just to renew rising retirements according to the NHBA.
The Electrical Contractors Association of Ontario (ECAO) and the IBEW-CCO are not facing quite the same challenges that some non compulsory trades encounter when it comes to recruitment but they do share some of the same concerns over the shortage of skilled trades.
"We don't have difficulty attracting talented candidates because we provide a superior apprenticeship program that focuses on producing the most highly trained and professional electricians in the industry," says Sherri Haigh, spokesperson for JEPP, the Joint Electrical Promotion Plan which focuses on highlighting the value of using certified electricians.
"JEPP's message is simple. It is critical to maintain the integrity of skilled trades and what better way to recruit and attract talent than to position skilled trades as a career of choice. That means supporting a strong apprenticeship system that provides quality training and proper supervision to ensure the safety of all workers," said Haigh.
As high school students head into summer break and have a bit more free time, they may want to think about a career in the skilled trades. The help wanted sign isn't being taken down anytime soon.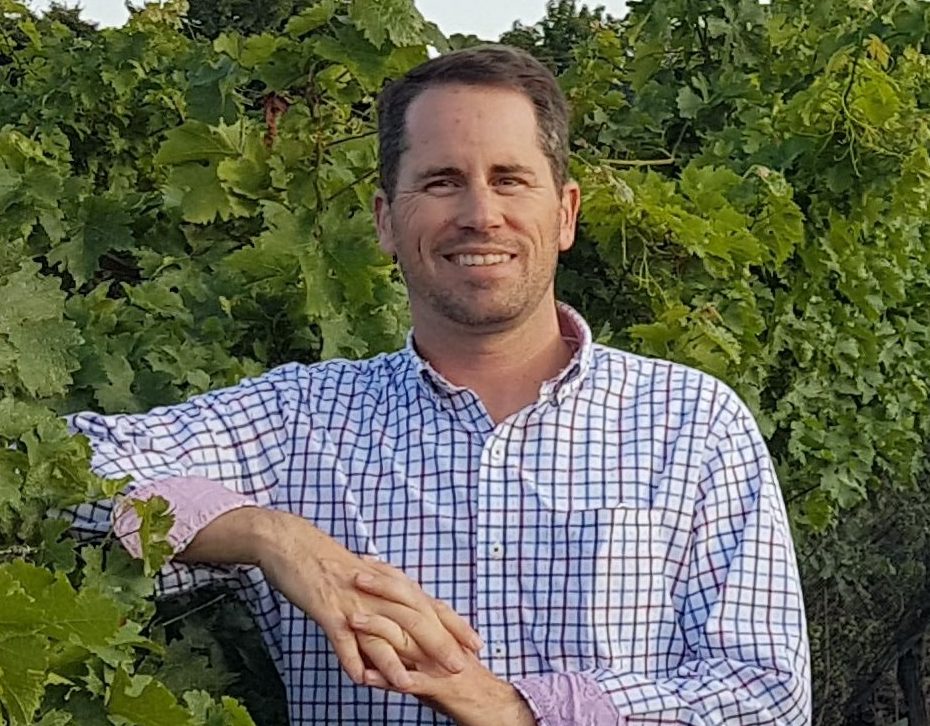 Kevin has spent over two decades as a public relations professional in a variety of sectors including professional sports, the arts, industry and healthcare.  After tiring of the daily commute to Toronto he returned to Niagara and launched The Niagara Independent, an online news source published twice weekly.
He is a graduate of Brock University, Niagara College and the Richard Ivey School of Business. He was named one of Niagara's 40 Under Forty in 2005.
Kevin is most proud of his twin daughters. He is also a triathlete and four-time Ironman finisher.