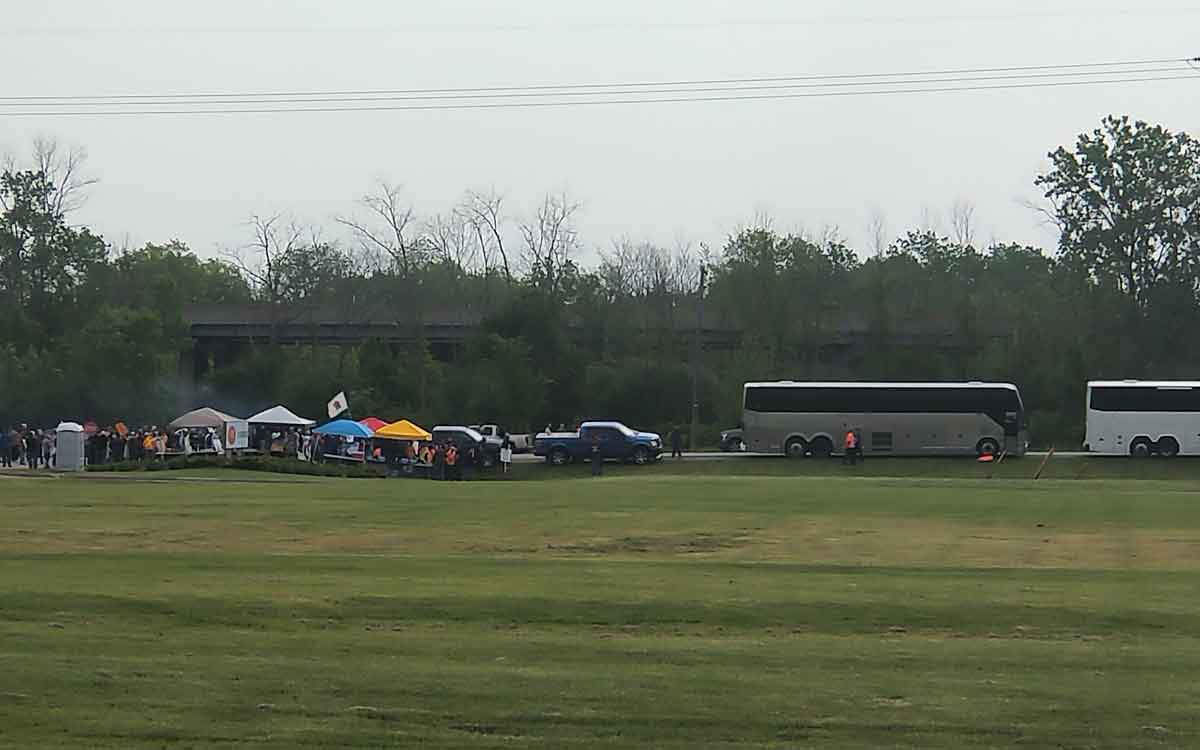 Members of the Sheet Metal Workers' International Association picket in Niagara Falls.
Members of the Sheet Metal Workers' International Association walked off the job earlier this month when contract negations with Ontario General Contractors Association broke down.  This week bus loads of sheet metal union members made the trek to picket in Niagara as part of what the union is calling their "solidarity bus tour". About 4,000 sheet metal workers are on strike across Ontario.
Also on strike province-wide are Ontario's plumbers and pipefitters. It's the first time in 30 years that the sector has walked off the job. They've been on strike for a week while the sheet metal workers walked off the job more than a month ago.
The walkout of the three key trades could very well jeopardize a lot of construction projects underway around the province.
The key hurdle in negotiations for both sides is the length of the work week. The unions want their members to work four days a week for nine hours a day, while the contractors would like to see a five day work week with eight hour days.
Spencer Fox, president of Niagara based E.S. Fox, a multi-trade constructor company, said it's about market share and how non-union companies are gaining market share while unionized shops are losing market share at a significant rate.
"The union members picketing in front of our office have been professional and respectful and they have the right to picket," said Fox. "To the contractors it's about market share and we need 40 hour work weeks to gain market share because every year our market share decreases."
The sheet metal workers' union turned down a proposed wage increase of $1 per hour in 2019 and $1.25 in both 2020 and 2021. They also rejected the idea of having "make-up days". Contractors proposed that if a regularly scheduled work day is cancelled due to bad weather, they could have the right to call in workers on a Saturday at straight time. Currently sheet metal workers don't have to work Saturdays but if they do they receive overtime pay.
Contractors say that their customers, non-union skilled workers as well as workers represented by CLAC (Christian Labour Association of Canada) all work five day, eight hour a day work weeks and so for a number of reasons it only makes sense to get all the trades on the same schedule to help better coordinate projects and compete for new work.
Even within the sheet metal workers' union there are inconsistencies from one Local to another in terms of the hours per week worked. Hamilton/Niagara, Toronto and Kingston/Ottawa are 36 hours per week, however there are other sheet metal workers' locals that do work 40 hour weeks.
In addition, some sheet metal workers' Locals that work 36 hour weeks have what are essentially side agreements with companies like Ontario Power Generation in which the sheet metal workers have agreed to work 40 hour weeks.
Both sides continue to negotiate.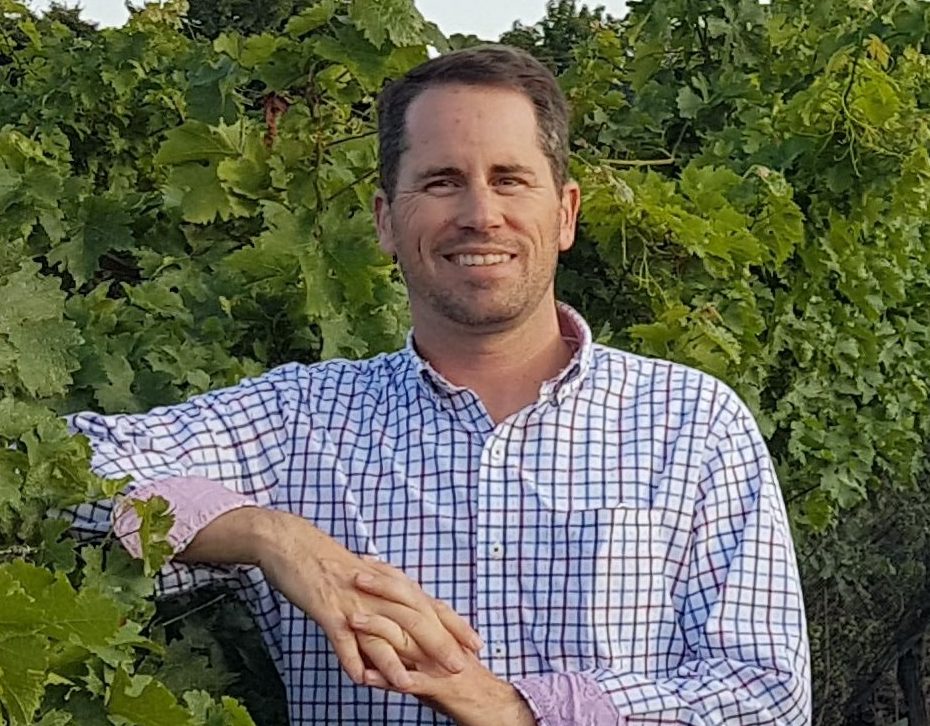 Kevin has spent over two decades as a public relations professional in a variety of sectors including professional sports, the arts, industry and healthcare.  After tiring of the daily commute to Toronto he returned to Niagara and launched The Niagara Independent, an online news source published twice weekly.
He is a graduate of Brock University, Niagara College and the Richard Ivey School of Business. He was named one of Niagara's 40 Under Forty in 2005.
Kevin is most proud of his twin daughters. He is also a triathlete and four-time Ironman finisher.