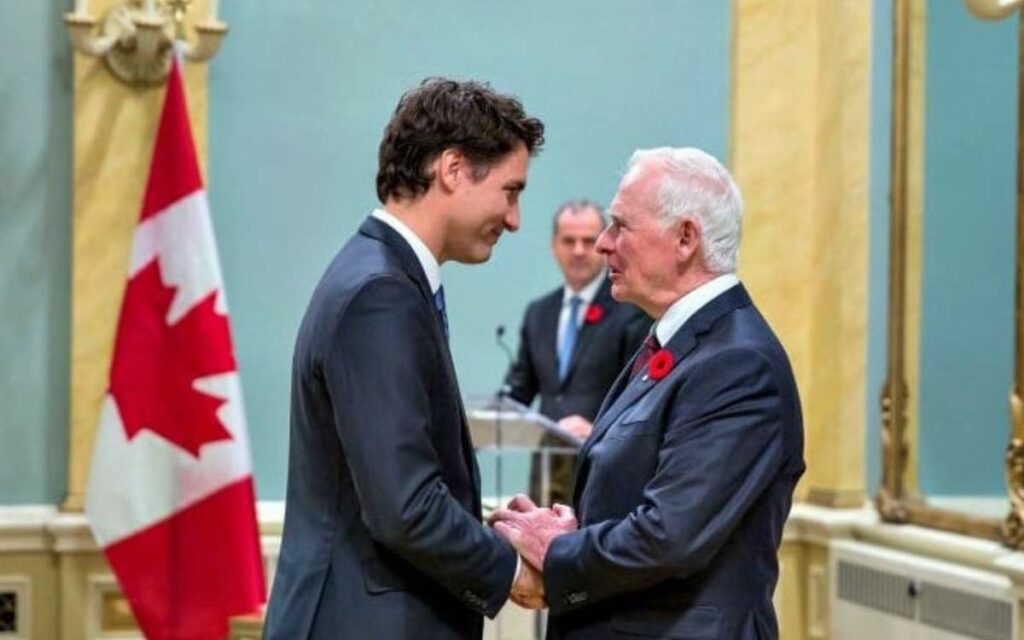 Prime Minister Justin Trudeau with then-Governor General of Canada David Johnston in 2015. Photo credit: Facebook/Justin Trudeau
For those who have been involved in politics, there is a handy "rulebook" – "how to defuse a political crisis 101."  
Too bad the government of Prime Minister Justin Trudeau has not read it.  
That is the only conclusion one can come to after watching the release of the report from former Governor General David Johnston on Chinese interference in Canada's democracy. 
These are the rules. First of all, when in the midst of a controversy, find someone to lead an investigation who is seen as credible and independent. On the surface, one would think Mr. Johnston, with his long record of public service to governments of all political stripes, would be the ideal candidate.  
But within hours of his appointment as the "independent rapporteur," it was clear that his friendship with the Prime Minister did not meet the "sniff" test for a potential conflict of interest.  In the past, both individuals had made too many warm references to their "family friendship" to now have any credibility denying it was the case when it became an issue.   
Not only were their obvious family ties, but Mr. Johnston has a long history of pro-China initiatives from his career and was involved in the Trudeau Foundation, which is itself under a cloud due to questionable donations from individuals with ties to the Chinese Communist government.  
Secondly, as one experienced political pundit put it, "never do your own spin." In other words, you are your own worst judge of any of your activities that might be regarded as a conflict or possible conflict of interest by others.  
There are pages of policy guidelines in both private and public sector organizations cautioning employees about both actual, potential, and perceived conflicts of interest. Again, it might have helped if the Prime Minister and Mr. Johnston had read them. 
Smart people caught up in serious controversies reach out to people outside their bubble for advice about how to manage such situations. The conflict issue would have been obvious if they had, but they clearly either didn't do so, or don't particularly care. Take your pick. 
Rule number three – if you are going to come to a conclusion that goes against the common wisdom of the day, you better make darn sure you have a clear-cut case for doing so. For weeks the news media and the House of Commons were filled with calls for a public inquiry into China's attempts to influence both our elections and high-profile individuals involved in the political system.  
A majority of the House of Commons had even voted for it.
Mr. Johnston himself commented at the beginning of his work that he expected to call for a public inquiry. But when he released his report, he claimed that it was not necessary and that too much would have to be held "in-camera" due to the confidential material it would deal with.  
Then he called for public hearings which he would preside over. Of course, there are nuances between the two formats, but for most of the public, it seemed an illogical position to say the least.   
The Liberal government's bumbling attempts to handle this situation over the past several months have only made things much, much worse. It would be sad if it wasn't so serious.  
Mr. Johnston's once sterling reputation has been seriously damaged. The Liberal government's credibility has been absolutely shredded on this issue. There is growing frustration within the intelligence community who first raised the alarm, only to be ignored yet again.  
Chinese-Canadians and various politicians on the receiving end of China's threats and intimidation feel like they have been cut adrift. Our allies are left to question the fundamental state of our nation's security. 
And Canadians in general are left with yet another reason to lose trust in our democracy, in our institutions and in our political leadership.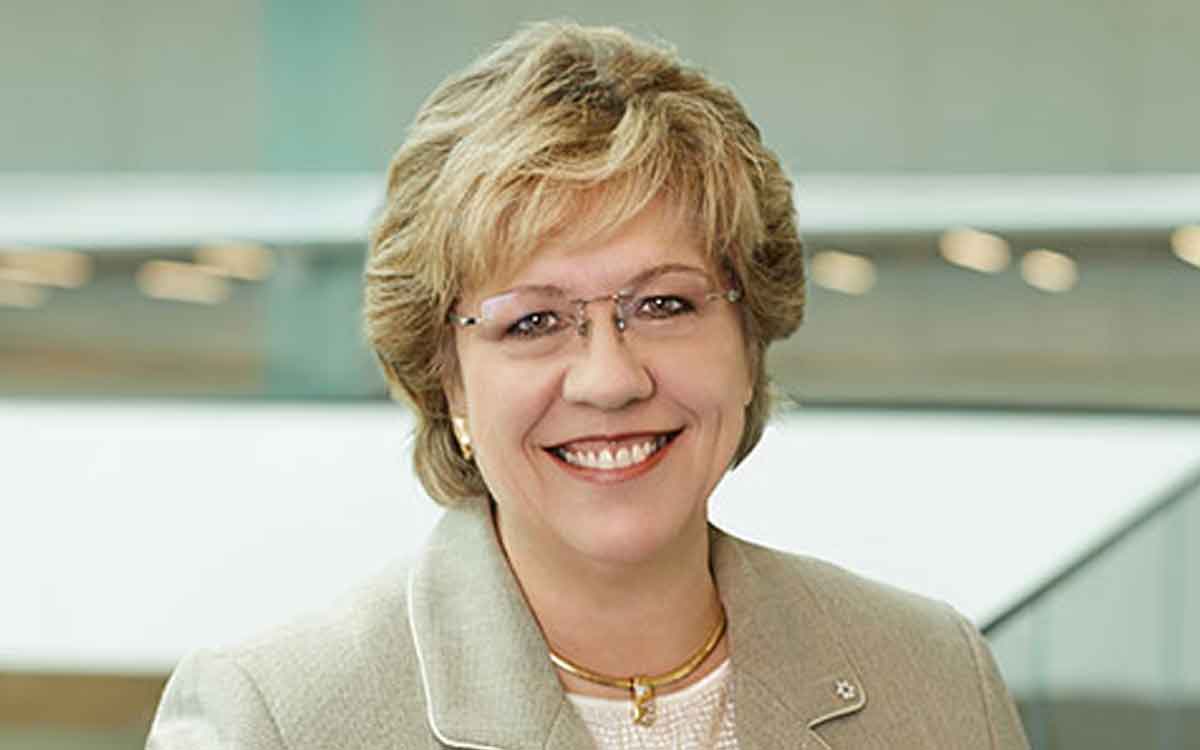 Janet Ecker is a former Ontario Finance Minister, Minister of Education, Minister of Community and Social Services and Government House Leader in the governments of Premier Mike Harris and Premier Ernie Eves. After her political career, she served as the founding CEO of the Toronto Financial Services Alliance, a public-private partnership dedicated to building Toronto region into an international financial centre. She currently sits on a number of corporate and non-profit boards, agencies and advisory committees.
Ms. Ecker received the Order of Canada for her public service contributions and was recognized as one of the "Most Influential People in the World's Financial Centres" by Financial Centres International.  She also received a "Canada's Most Powerful Women: Top 100 Award" from the Women's Executive Network and the Richard Ivey School of Business, among other awards. She is also one of the founders of Equal Voice, a national, multi-partisan organization working to elect more women.