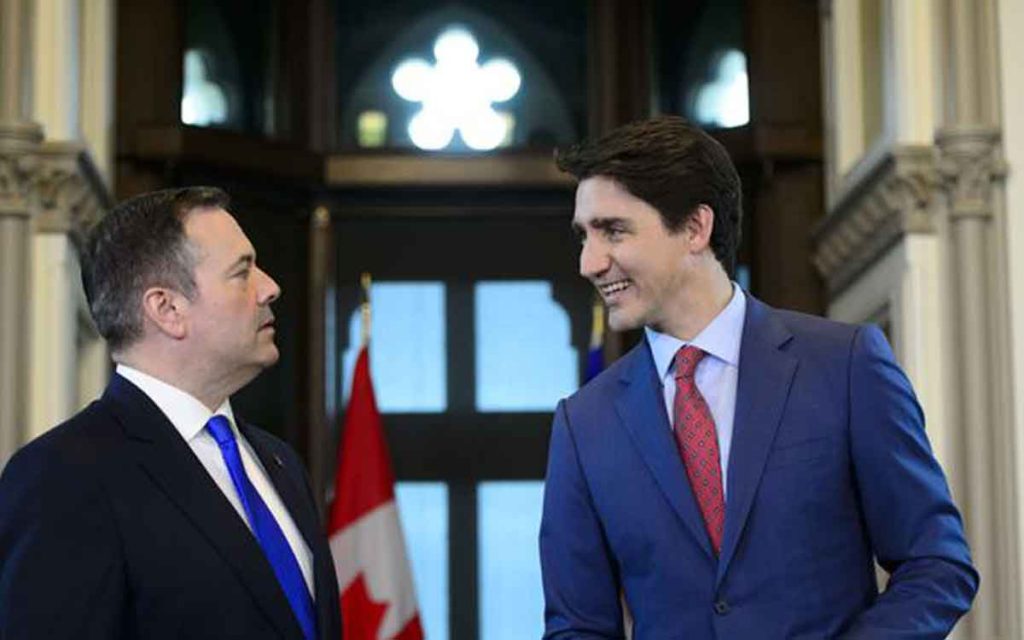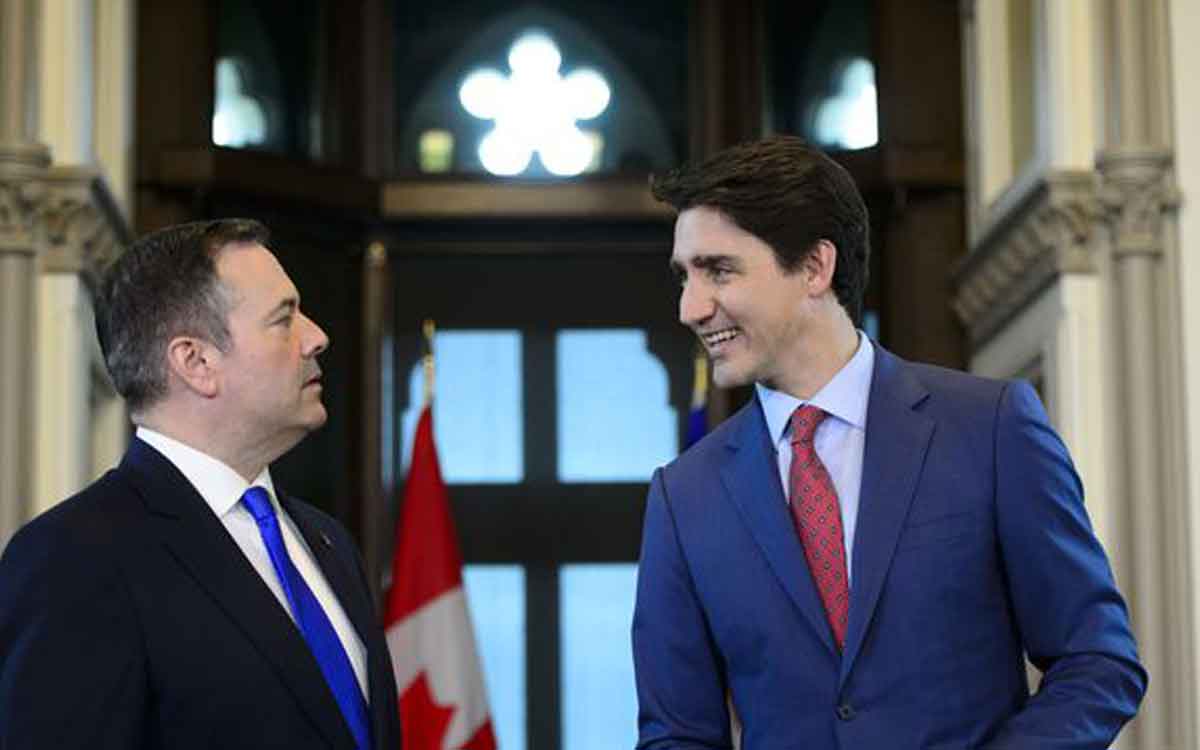 Alberta premier Jason Kenney with prime minister Justin Trudeau.
Several months ago The Niagara Independent started publishing articles from time-to-time about a piece of legislation that was getting little attention in Ontario but a lot of attention in Western Canada. Some readers thanked us for shedding light on the issue while others wondered why we cared so much about an "Alberta issue".
Well, that Alberta issue has now become a Canadian issue which means it's an Ontario issue. And people in this province should pay attention.
The two pieces of legislation at the heart of it all are known as Bill C-69 (legislation that would change the way regulatory authorities evaluate and assess proposed new major resource projects) and also Bill C-48 (the prohibition of any oil tankers off of Canada's northern B.C. coast).
A recent report to the Senate recommended that Bill C-48 be scrapped but that report was voted down 53-38.
It should be noted that under international law, Canada cannot block the innocent passage of ships in any Canadian waters. So ironically, Bill C-48 will only block the export of Canadian-produced petroleum products. It does nothing to stop foreign vessels carrying the exact same products from travelling through the exact same waters.
Recently six premiers sent the prime minister a letter outlining their thoughts and providing a warning of what may happen to this country with the passing of the above mentioned Bills.
The six premiers are Ontario's Doug Ford, New Brunswick's Blaine Higgs, Manitoba's Brian Pallister, Saskatchewan's Scott Moe and Alberta's Jason Kenney. They are all leaders of conservative parties. In addition, Northwest Territories Premier Robert McLeod (the brother of Liberal MP Michael McLeod) also signed the letter and stands in opposition to the bills.
In part the letter read, "Our governments are deeply concerned with the federal government's disregard, so far, of the concerns raised by our provinces related to these bills. As it stands, the federal government appears indifferent to the economic hardships faced by provinces. Immediate action to refine or eliminate these bills is needed to avoid further alienating provinces and their citizens and focus on uniting the country in support of Canada's economic prosperity."
The premiers went on to say, "The federal government must recognize the exclusive role provinces and territories have over the management of our non-renewable natural resource development or risk creating a constitutional crisis."
The prime minister dismissed the letter as conservative premiers threatening national unity if they don't get thier way. The problem is this issue is now an election issue for Trudeau and the Liberals. It almost single-handedly has plummeted Liberal support in a number of provinces, including  left-leaning British Columbia where the Conservatives have a whopping 16 point lead. They also lead in Alberta by 46 points, Saskatchewan by 50 and Manitoba by 32 according to the latest Angus Reid poll.
But it's not only conservative premiers expressing concerns. Several Indigenous communities within the Lax Kw'alaams First Nation of Northern British Columbia have already filed legal action against Bill C-48. As well, groups such as the Eagle Spirit Chiefs Council, the Indian Resource Council, and the National Coalition of Chiefs have all expressed concerns.
Canada already has some of the strictest environmental regulations in the world when it comes to developing and distributing its natural resources. Putting up more road blocks is not only costing thousands of Canadian jobs and billions of dollars in potential revenue but it's also costing Trudeau and the Liberals thousands of votes.
Protecting Canada's environment and wildlife should always be a priority. But the door on economic development should not be slammed shut in the face of Canadian companies who already follow strict Canadian environmental laws while foreign oil companies are allowed to completely ignore the same laws.
It is estimated that a half million jobs are at risk if these two bills are passed. And yes, a good chunk of those will be in Ontario.