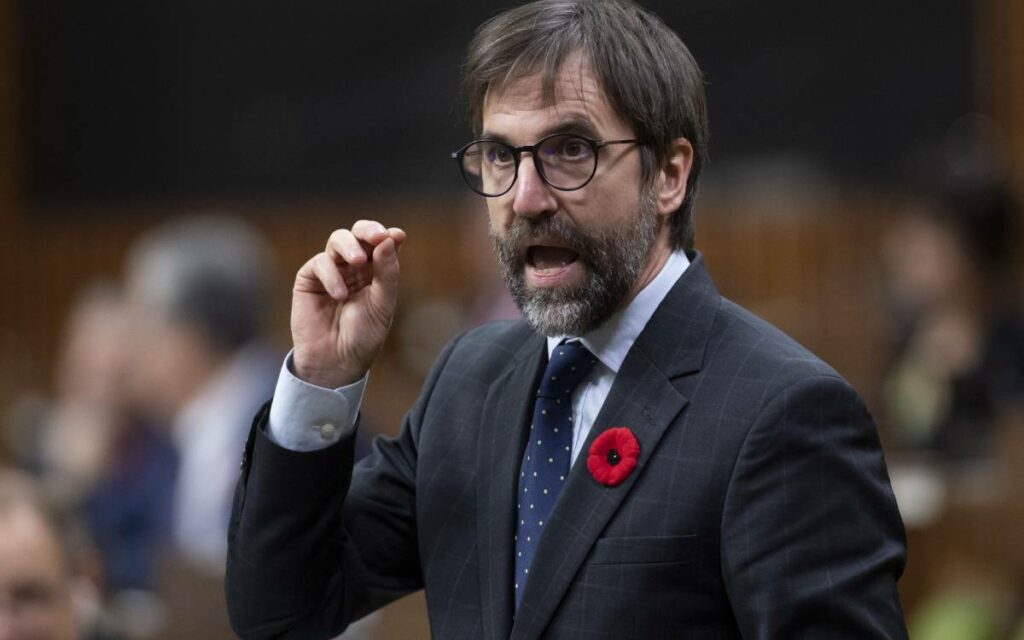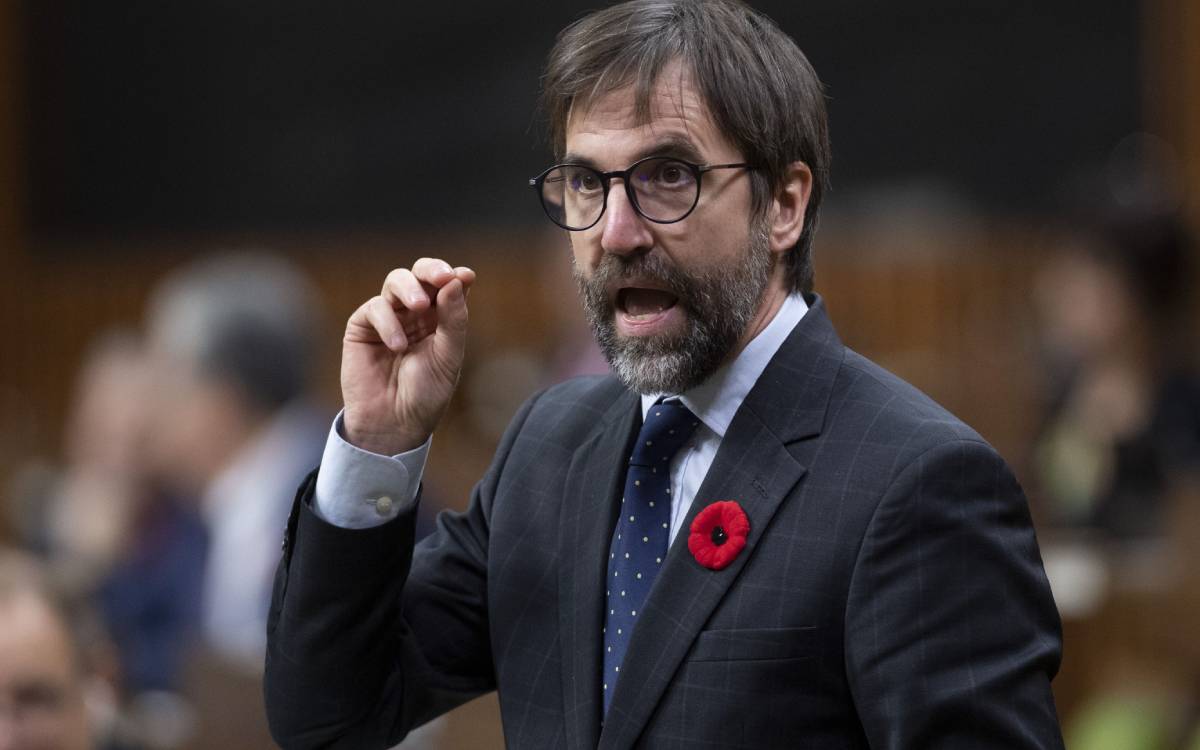 Minister of Canadian Heritage Steven Guilbeault speaking in the House of Commons, Nov. 3, 2020. Past commentators have dubbed Guilbeault Trudeau's "Chief Internet Censor" and "Censorship Czar" for introducing the various pieces of legislation discussed below. Photo credit: The Canadian Press/Adrian Wyld 
The Liberal campaign platform contained pledges to act within 100 days of re-election on 10 pieces of legislation, three of which create new federal government powers to regulate the internet in our country and censor Canadians' online content.  
When MPs return to Parliament Hill later this month Canadians can soon expect three internet bills. The new legislation will introduce novel regulations for social media platforms, censor online content, and impose new licensing fees on media giants Google and Facebook to subsidize Canadian news media.   
The Trudeau government's intent to regulate the internet in Canada has been openly talked about for years by Minister of Canadian Heritage Steven Guilbeault. The minister began to set in place the framework of the country's new internet laws when he introduced Bill C-10 last year. The legislation empowers the CRTC to regulate the content on streaming services like Netflix and Amazon Prime. It also extends CRTC control over Canadians' news websites, podcasts, online videos, as well as their creative content on social media platforms like YouTube and Facebook.  
The minister introduced his second piece of internet legislation on the last day of Parliament before MPs summer recess. Bill C-36 empowers newly created federal regulators to monitor and censor Canadians' online content in the name of eliminating "harmful online speech." The federal government's internet regulators are to be given sweeping powers to take down online content and de-platform Canadian individuals and organizations, and they can operate via in-camera (closed session) investigations and non-public hearings. 
And there was a third piece of internet legislation that was not produced by the minister, although he spoke often of introducing a new federal law to impose multimillion dollar licensing arrangements on Google and Facebook to pass onto news media.
The principal criticism of these internet bills is the Liberals' heavy-handed manner to control the internet in this country – and the extent to how this will curtail Canadians' freedom of expression online. 
OpenMedia, a Canadian non-profit, non-partisan organization recently sounded the alarm on the Liberal plan to hastily re-introduce Bill C-10 and Bill C-36. Matthew Hatfield of OpenMedia wrote in an appeal to its members: "Liberals are poised to push forward with their harmful internet censorship plans. Our newly-elected government is cynically taking advantage of our political fatigue and frustration with the internet to try to trick the public." 
Hatfield claims that the Liberal legislation would make "Canada's internet one of the most censored and surveilled in the democratic world." 
There are many critics who agree with this frank assessment. In an interview with the Globe and Mail, former CRTC Chair Konrad von Finckenstein stated Bill C-10 "should not be passed in its present form." He commented, "You don't want to discourage people from being innovative and finding better ways to use the internet. You should only deal with it to the extent it's necessary to protect Canadian cultural institutions, not more."
Bill C-10 was eventually held up in the Senate. At legislative committee, Senator Pamela Wallin made a few pointed remarks about intent behind the bill: "Shouldn't we ask Canadians if they even want the internet regulated in this way?… It might be a good time to remind ourselves that members of the current Liberal cabinet quite openly embrace the idea of empowering the federal government to control social media. That is not just regulation. It's censorship." 
In a federal government consultative process conducted through the summer months, Minister Guilbeault learned there was an equal amount of anger and criticism for Bill C-36. Dr. Michael Geist of the University of Ottawa has become one of the fiercest critics, stating: "The proposed approach does not strike an appropriate balance between addressing online harms and safeguarding freedom of expression."
Geist questioned the minister: "The government should be asking a simple question with respect to many of its proposals: Would Canadians be comfortable with the same measures being implemented in countries such as China, Saudi Arabia or Iran. If the answer is no (as I argue it should be), the government should think twice before risking its reputation as a leader in freedom of expression. The risk of overbroad or overzealous enforcement is very real."
The Samuelson-Glushko Canadian Internet Policy and Public Interest Clinic (CIPPIC) echoed this sentiment, saying the legislation "will jeopardize Canada's claim to being a leader in advancing free expression, a free and open internet, and the human rights upon which our democratic society has been built." 
Byron Holland, the CEO of the Canadian Internet Registration Authority (the organization that manages dot-ca domains), issued a report entitled Canadians Deserve A Better Internet that suggests Guilbeault's internet legislation is too far-reaching for Canadians' comfort. The report states: "With the federal government considering legislation that could have far reaching impacts on social media, a healthy majority of Canadians agree with the concept of a law that would require platforms to remove illegal or harmful content. But their attitudes are tempered by concerns about hampering free expression."
The authority's survey of Canadians revealed a majority (62 per cent) are concerned that the new internet laws could result in "the removal of legitimate, lawful speech." Almost one in two Canadians (46 per cent) said they were "concerned this could prevent people from freely expressing themselves online."
The report serves as a siren's cry for MPs when the Liberals re-introduce their internet legislation. The authority opines: "The question remains whether Canada will commit to a democratic and open internet that puts people first, or will it put a damper on the greatest transformative economic force of our time? As internet regulation looms, public opinion on these issues matters more than ever." 
"Lawmakers should take heed of the feelings of Canadians. Trust is badly shaken. Canadians are looking to lawmakers to help restore it."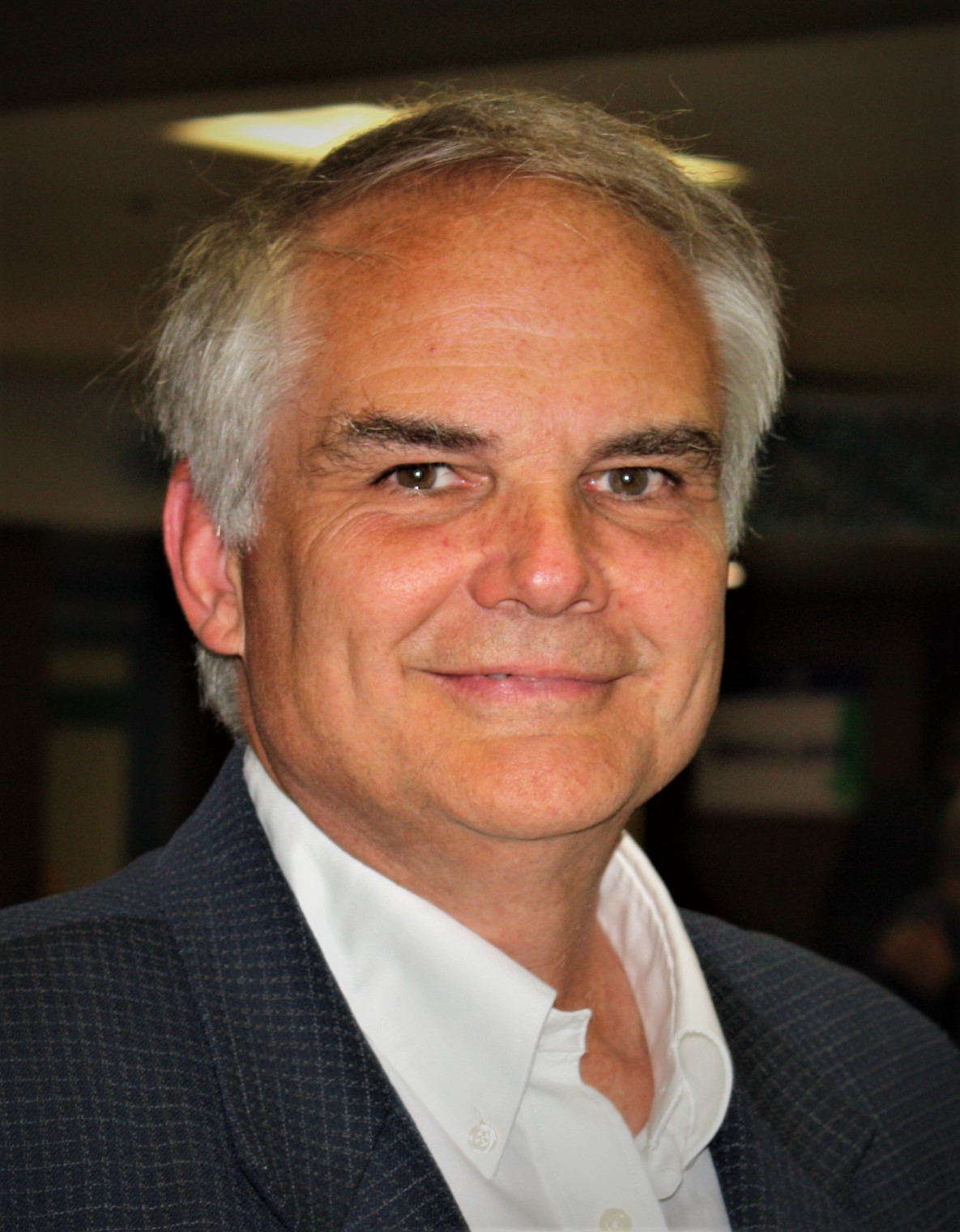 Chris George is an advocate, government relations advisor, and writer/copy editor. As president of a public relations firm established in 1994, Chris provides discreet counsel, tactical advice and management skills to CEOs/Presidents, Boards of Directors and senior executive teams in executing public and government relations campaigns and managing issues. Prior to this PR/GR career, Chris spent seven years on Parliament Hill on staffs of Cabinet Ministers and MPs. He has served in senior campaign positions for electoral and advocacy campaigns at every level of government. Today, Chris resides in Almonte, Ontario where he and his wife manage www.cgacommunications.com. Contact Chris at chrisg.george@gmail.com.