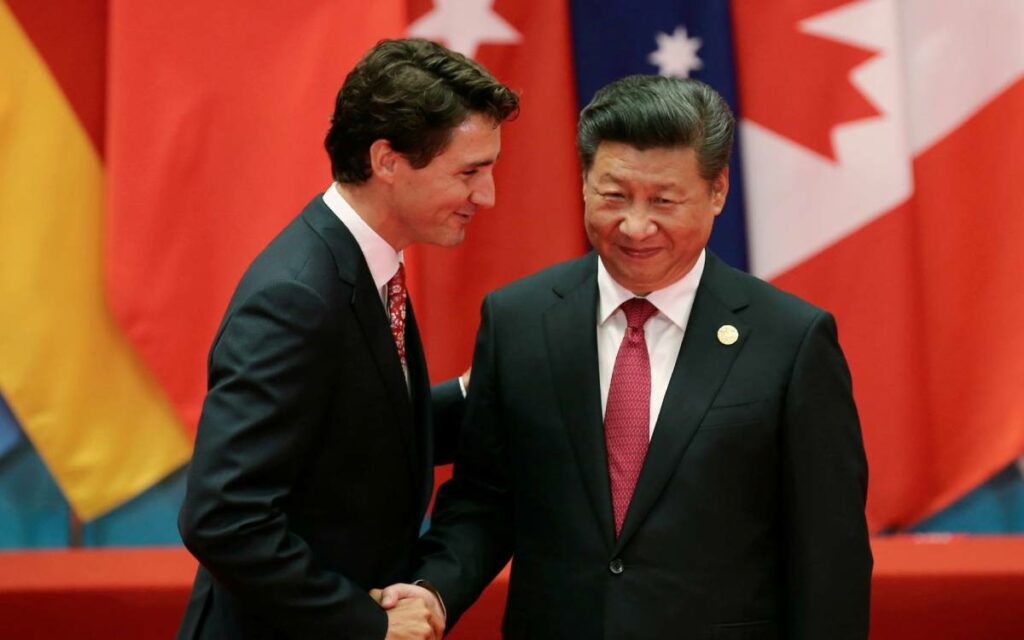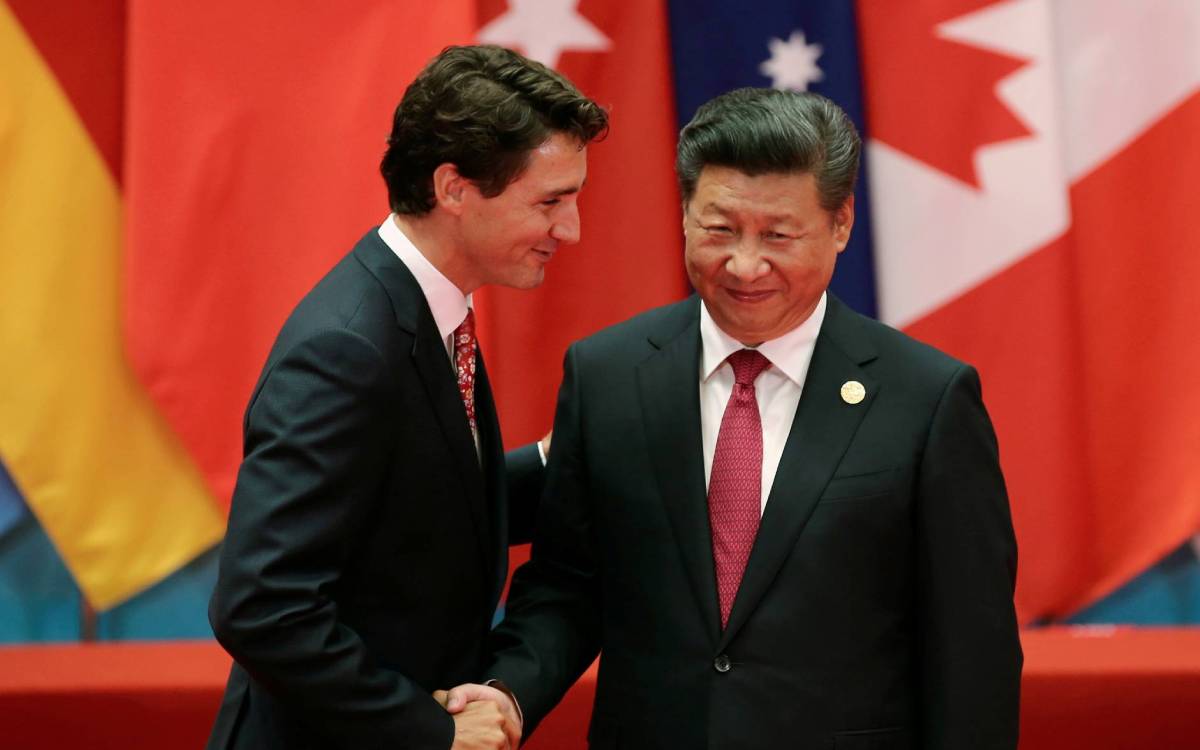 President of China Xi Jinping shakes hands with Prime Minister Justin Trudeau during the G20 summit in Hangzhou, China, September 2016. Photo credit: Reuters
In Prime Minister Justin Trudeau's first appearance on the international stage, he blurted out, "We're back." This exclamation was to suggest Canada was about to resume its traditional roles with its trusted allies in furthering democratic and western values around the world. Yet, the government's actions over the last six years indicate this PM has done the exact opposite of expectations and has upset Canada's reliable position in global affairs. 
During the post-world war era Canada emerged as a steady middle-power that was consummate in its soft diplomacy and adept at leveraging its alliances with the United States, the Commonwealth, and western European countries. After six years of Justin Trudeau's foreign diplomacy, this profile is soiled. The global community seems uncertain of Canada, evident by losing bids for council seats at the United Nations. At home, an Angus Reid survey taken last summer revealed that two-in-five Canadians believe our reputation on the world stage has worsened in recent years.  
Of great concern is the eroded confidence and trust that Canada's closest ally and largest partner, the United States, has for its "friendly neighbour" to the north. Remarkably, the election of President Joe Biden resulted in a widening gap between the countries' governing politicians. The divergence can be traced in part to U.S. protectionism, and in part to suspicions in Washington of Canada's growing relationship with China. 
As the world begins to shake free of the COVID-19 crisis, the thrust of America's economic policies are seemingly becoming more parochial. Unlike the special trade relationships forged during the Mulroney-Reagan and Chretien-Bush eras, the Trudeau government cannot depend on its friendship with the Biden Democrats. 
Justin Trudeau may speak highly of Joe Biden, yet this presidency has already seriously impacted the Canadian economy. The first act of the new president was the cancellation of Keystone XL pipeline which dealt a serious blow to western Canadians. Today, President Biden will not step up to guarantee uninterrupted oil supply to Canada through Line 5. Moreover, the countries have multiple trade irritants: softwood lumber, aluminum, dairy supply management, and grain grading. In Congress, the Democrats are working with the president to pass "Buy American" provisions and a new infrastructure package that will not offer exemptions to Canadian companies and workers.
These troublesome trade matters are unfolding as American politicians debate U.S.-China relations. The two issues intersect with the special congressional hearings on China and the committee's investigation of Canada's economic and diplomatic relations with the Chinese Communist Party. This has led to both Republican and Democrat politicians questioning the trustworthiness of a Canadian alliance. There is concern about the Canadian government's unwillingness to reveal the facts behind the two Communist Chinese scientists' virus research at the federal laboratory in Winnipeg; Canada's hold-out as the only country in the five-eyes intelligence group not to ban or restrict Huawei 5G technology; and, its repeated delays and apparent hesitancy in fulfilling its security and defence obligations. 
It is a point of contention that Canada no longer pulls its weight with NATO or NORAD and it has failed to invest in the country's self-defence. With respect to NATO, Canada has abandoned its commitment to spend two per cent of the national GDP target for defence spending. It is avoiding the start of talks about NORAD, the first line of North American defence from an arctic attack, which is in immediate need of an upgrade from the existing 1980s radars. In Canada, there are open calls for our withdrawal from both defence alliances – and this been noted by our allies. 
The Trudeau government is consistently vacillated on all matters of the country's military. An overdue decision has just been further delayed on the purchase of 88 new fighter jets to replace Canada's aging CF-18 fleet. Final decisions have long been pending to acquire 15 ships to replace aged destroyers and frigates as well as new submarines for Canada's perpetually drydocked fleet. Comically, the government is waffling to replace Second World War-era pistols for the Canadian Forces. 
As PM Trudeau neglects the country's historic strategic partners, his government is forging new working relations with Communist China. Trade between the two countries is increasing – gaining more than eight per cent through the pandemic. Chinese are buying up Canadian companies, natural resources and land at record pace. Meanwhile, Canada's investment in China is increasing, providing millions of dollars to Chinese research and foreign aid. Also, the Canadian Pension Plan (CPP) has now invested more than 11 per cent of Canadians' savings in China. 
PM Trudeau has also been careful to nurture the countries' diplomatic ties. One recent example is the Trudeau government payment in advance to China for a vaccine that the China government reneged on without repayment. Despite the fact the two Michaels have languished in China prisons for almost 1,000 days, PM Trudeau has been near silent. He has also been uncomfortably quiet on Communist China's human rights abuses from Uyghur Muslims to Hong Kong democrat leaders. 
During Trudeau's term in office, Canada's realignment from trusted U.S. neighbour and western ally to Communist China chum has occurred with little notice or concern by Canadians. Likewise, the Canadian government's ratification of U.N. agreements has left many unaware of how Trudeau is relinquishing our national authority to international bodies and their agendas.  
In this last Parliament, the Trudeau government announced Canada's new immigration and refugee targets that reflect the U.N.'s "open borders" and migration policies. It just aligned federal laws with the United Nations Declaration on the Rights of Indigenous Peoples, which will obligate the country to international courts of law. Most recently, Canada signed onto a plan to internationally regulate the taxing of corporations. Trudeau has been active on the world stage donating Canadian money to U.N. feminist and abortion programs in the third world – and tying further development aid to the acceptance of those U.N. programs. 
PM Trudeau has also taken centre stage at recent U.N. meetings to cheerlead The Great Reset – the U.N.'s World Economic Forum plan to refashion capitalism and advance a new green agenda. Though the PM will suggest to Canadians that any talk of The Great Reset is a conspiracy theory, it is now coming to light that the PM, Finance Minister Chrystia Freeland and Liberal celebrity Mark Carney are all playing central roles in the World Economic Forum. Pivotal to achieving the U.N.'s work is to cede nations' sovereign interests and authority to internationally binding commitments. 
The Trudeau government has offered up Canada as an example for all governments to advance towards a post-national state. According to the master plan, the Canada of tomorrow is not a nation with strategic allies and trade partners, it is a group of people adhering to international interests.  
The upcoming federal election will allow for Canadians to pass judgement on Justin's Trudeau's vision of Canada. Whether it is Canada's international position, justice system, economy, or the authority of Parliament, on multiple fronts Trudeau continues to dismember the country. With each of the PM's activities, it is as if he is picking and unravelling the threads of a twined rope – to eventually work loose the tethers to our country's foundations.  
It is essential for Canadians to realize that this next election is a vote for our country as a nation, or Justin Trudeau's post-national design. 
"Dismembering Canada" – Justin Trudeau and the making of his post-national state – has been a five part series looking at Canada's current finances, justice system, democratic institutions, resource economy and traditional alliances.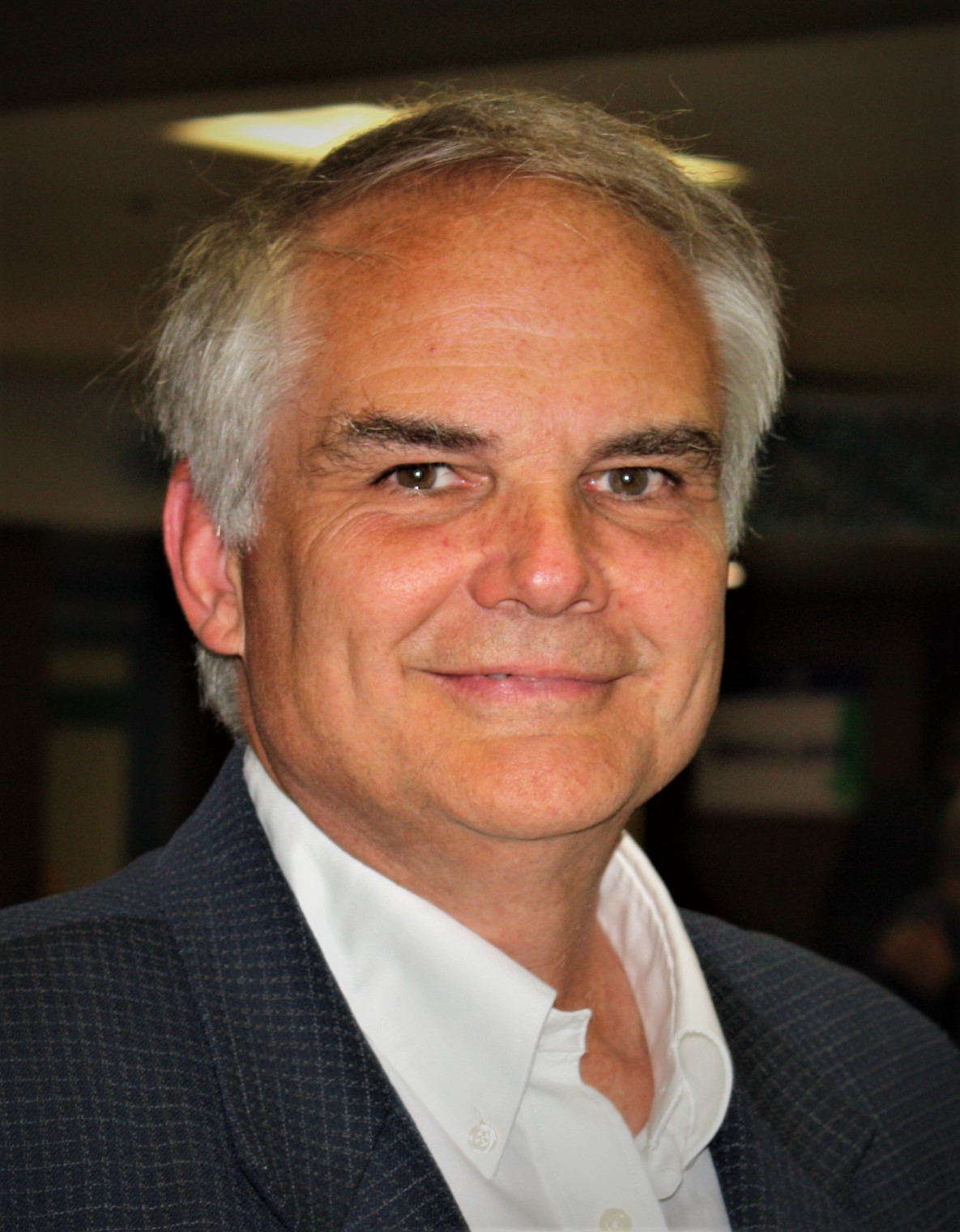 Chris George is an advocate, government relations advisor, and writer/copy editor. As president of a public relations firm established in 1994, Chris provides discreet counsel, tactical advice and management skills to CEOs/Presidents, Boards of Directors and senior executive teams in executing public and government relations campaigns and managing issues. Prior to this PR/GR career, Chris spent seven years on Parliament Hill on staffs of Cabinet Ministers and MPs. He has served in senior campaign positions for electoral and advocacy campaigns at every level of government. Today, Chris resides in Almonte, Ontario where he and his wife manage www.cgacommunications.com. Contact Chris at chrisg.george@gmail.com.