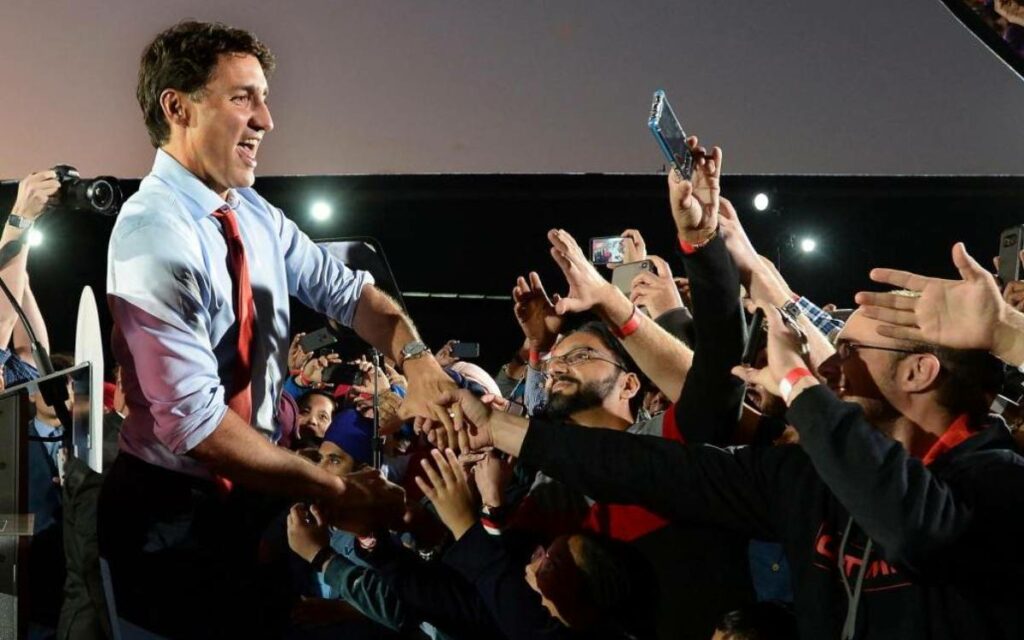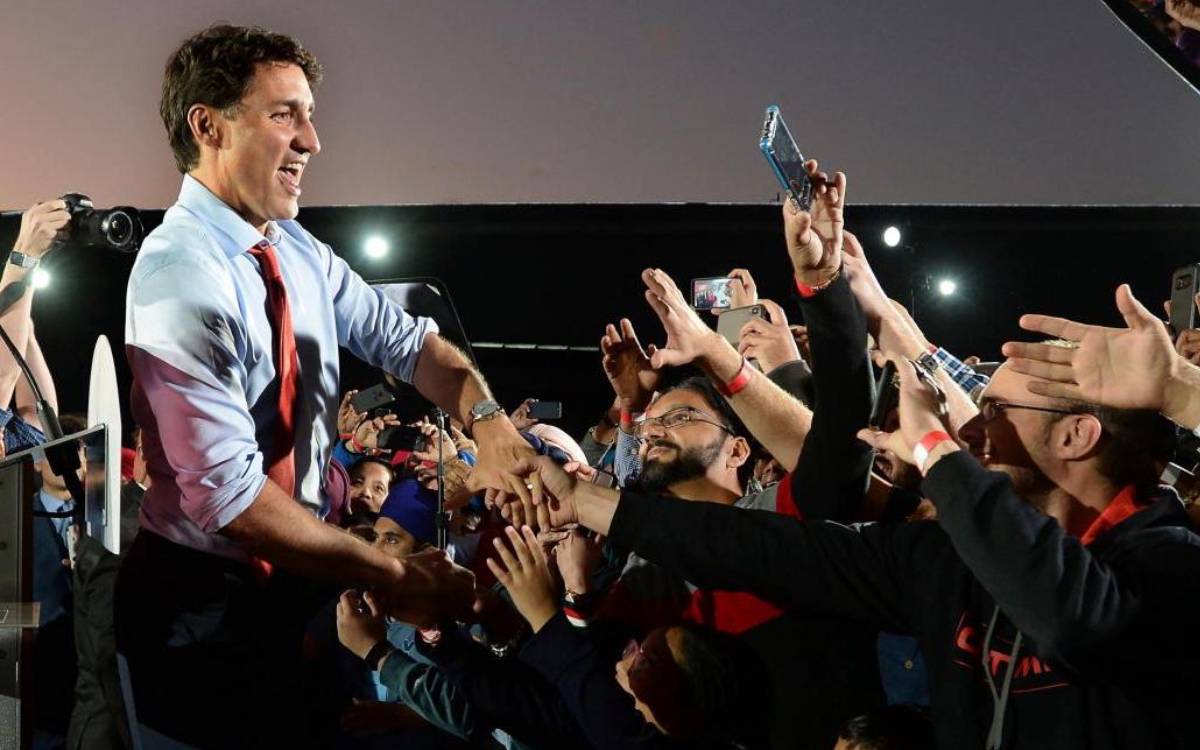 Prime Minister Justin Trudeau at a campaign stop in Surrey, B.C. during the last federal election, September 24, 2019. Some two years later, Trudeau appears to be angling for another crack at a majority government. Photo credit: AP/The Times
Despite a now world-leading vaccination effort, health officials are warning of a looming fourth wave of COVID-19. The stage is set for another round of restricted freedoms, onerous public health measures and lockdowns. As predictable as this may be, the Trudeau Liberals seem perfectly content to ignore this reality as they posture for an election that is not just unnecessary, but opportunistic. 
The mood of the country is, generally, good. Canadians have been enjoying more freedoms now than they've had for the last eighteen months. We've now fully vaccinated more citizens than Israel, and COVID hospitalizations, ICU rates and fatalities have plummeted. They've even allowed fans into Rogers Centre to watch the Blue Jays – one of the surest signs yet that life is getting back to normal.
The issues that dominated public opinion for the past year and a half have also shifted. Healthcare, housing affordability, cost of living and climate change are now top of mind for Canadians once again; COVID concerns are in the rearview mirror for many. 
While that may be the current sentiment amongst most voters, the same cannot be said for public health officials. Proceed with caution was the advice from Canada's Chief Public Health Officer, Dr. Theresa Tam last week, who warned about the beginning of a COVID-19 fourth wave. Citing the Delta variant and relaxed measures, Health Canada further suggested cases could rise to 7,500 per day by the beginning of September. 
Warnings that the pandemic isn't over were also echoed in an announcement from Deputy Prime Minister Chrystia Freeland last week, announcing the extension of COVID-19 emergency benefits. Wage and rent subsidies, as well as sickness and recovery benefits were set to wind down in September, but were lengthened by a month because, according to Freeland, concerns remain around the variants and businesses aren't yet back on their feet. Over $118 billion has been paid out to support these programs since the beginning of the pandemic, and the government still has the ability to extend them into November in case the economic and public health situation worsens. 
By extending these benefits and repeating public health warnings, the government clearly anticipates economic growth will be slow as the virus lingers. How, then, can Trudeau's Liberals say in the same breath that an election must happen right now?
The default position for the Liberals when asked this question is to say Parliament is dysfunctional. The prime minister has called working in this minority government toxic, and said other parties (mainly the Conservatives) were being obstructionist in getting legislation passed.  
Of course, the legislative record says otherwise: a significant number of bills (including the budget bill) were successfully passed, and those that fell apart largely could be pinned on government lethargy.
NDP Leader Jagmeet Singh made this same observation recently, noting his party and others have worked with the Liberals to keep legislation moving. He used this as a proof point to make the case against a summer or fall election, and challenge newly-appointed Governor General Mary Simon to deny Trudeau's presumably imminent request to dissolve Parliament and send voters to the polls. 
Singh was quickly scolded by political science experts for making such a suggestion (as whatever the prime minister asks for, the governor general is typically obliged to grant). But his core point is a valid one: if the government is working and things are getting done, what is the rush to hold an expensive election, under the cloud of a persistent pandemic? 
Even as outbreaks start to emerge in pockets of Canada, the Liberals are content to ignore the writing on the wall and forge ahead with a traditional-style election campaign. Rallies and campaign events will still happen, according to sources. Media will be put on buses or planes to cover the election as they have in the past. It will be an odd sight, particularly when coupled with the Liberal campaign narrative that we aren't yet through the pandemic, and a majority government is needed to get us through the rest of it. 
Of course, the Liberals are not the first government to hold a pandemic election, and their incumbent government status may benefit them as it did provincial governments who held votes last year. But those elections happened between COVID case surges, and their necessity was better articulated than what Team Trudeau has provided voters so far. 
Whenever the Liberals do drop the writ, voters and the media should keep asking the Liberals why they are so intent on putting politics before public health. Better yet, they should ask whether or not that gamble should be rewarded by a majority mandate.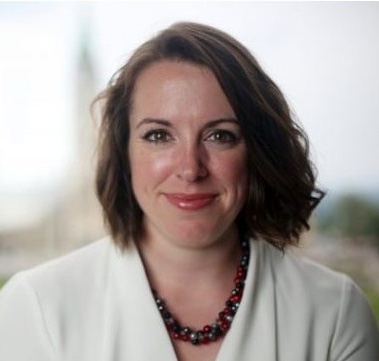 Kate Harrison is the Vice-Chair of Summa Strategies Canada, one of the country's leading public affairs firms. She is a regular political commentator on CTV, CBC, Sirius XM, and other talk radio stations, as well as a contributor to various news outlets. She has been involved in conservative politics for over fifteen years, and an active member of the country's conservative movement.