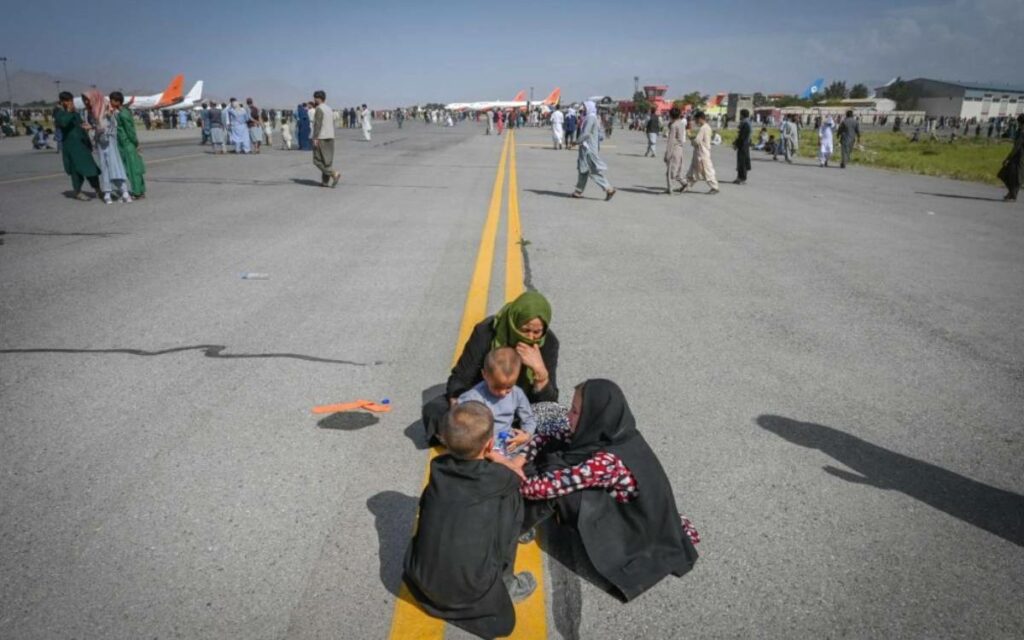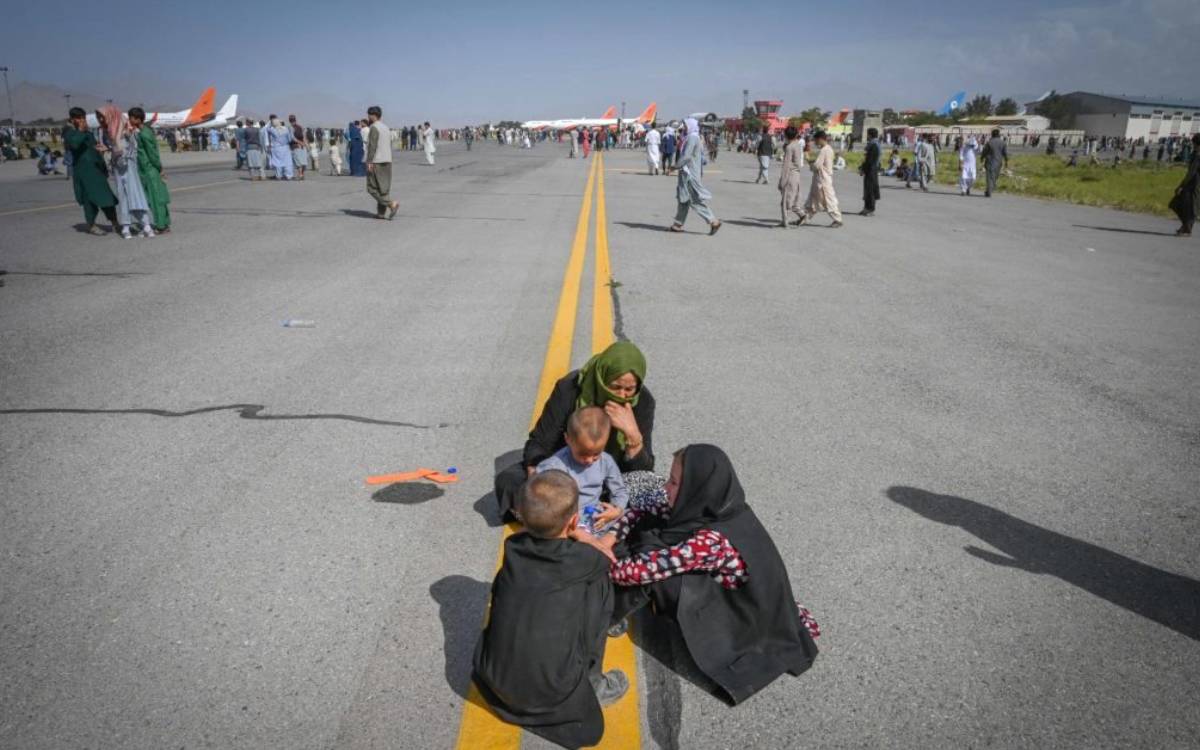 An Afghan mother and her children wait on the tarmac at Hamid Karzai International Airport, hoping to flee the country before Taliban forces take over Kabul and its assets. Photo credit: AFP/Wakil Kohsar via Getty Images
Every federal election gets a curveball. Unforeseen events or issues arise to force politicians off their message track. Insufficient responses to these issues can make leaders seem aloof, arrogant, or overwhelmed. Failure to address these issues entirely can damage – or even sink – campaigns. 
In 2019, photos of Prime Minister Justin Trudeau donning blackface quickly enveloped the federal election. Trudeau's self-proclaimed progressivism, and his track record on racial inequity was proven hollow. The story made international headlines and calls for his resignation grew when he admitted he could not remember exactly how many times he had worn the racist guise. Trudeau survived that scandal, though his credibility took a major hit.
Other political leaders have not bounced back from these curveballs. In 2015, former Prime Minister Stephen Harper and his Conservative government were asked to answer for the death of Alan Kurdi, a young boy from Syria who tragically drowned in the Mediterranean Sea in an attempt to flee the country with his family, who were reportedly destined for Canada. The harrowing image of the young boy's corpse in the sand was played on media loops for weeks, as opposition parties demanded the Conservatives do more to bring Syrian refugees to safety. Trudeau – who was then leader of the third place Liberal Party – called on Harper to "live up to the values we cherish as a country" and committed to bringing 25,000 refugees from Syria to Canada, were he to be elected. 
Memories, clearly, are short in politics. If they were longer, Trudeau would recognize that he may now be experiencing his own "Alan Kurdi moment", as thousands of Afghan interpreters and their families attempt to flee Afghanistan, which is days away from once again being under complete control of the terrorist Taliban regime. The wedge he drove around the moral imperative to act and support refugees in Syria has now come full-circle. 
And in fact, the issue of the Afghan interpreters may be even more serious for Canada.  We are not talking about displaced men and women growing impatient to come to Canada. These are Afghans who were critical in supporting Canada's military efforts after the September 11th terrorist attacks. These interpreters and support staff worked hand in glove with our armed forces to give our troops and their country the best possible chance to bring order and peace to Afghanistan.
The situation in Afghanistan right now is being described as a worst-case scenario. After months of resurgent Taliban activity, the terrorist group is poised to retake control of the country – undoing twenty years of work from various militaries (including Canada's) to bring peace and democracy to the country. The President of Afghanistan has fled the country, the United States evacuated most of their embassy staff, Canada suspended diplomatic operations in Kabul. As the last Canadian plane took off from Kabul on Sunday, hundreds of Afghan families who had been promised refuge in this country saw their hopes shattered. 
It was half a month ago that Liberal government ministers promised to bring Afghans needing resettlement to Canada. These families were told to come to Kabul, so that they could be taken to Canada (or another country until their applications to arrive were processed). Some of the promised 20,000 refugees have been assisted, but many others have been left behind. This is a matter of literal life or death for these people; anyone who helped western troops will be executed by the Taliban.
That urgency has been lost on Canada's prime minister. While the United States and the United Kingdom are now scrambling to evacuate more Afghans (the US promised to send 1,000 more troops to the country on Sunday, and the UK recalled their parliament to determine next steps), Justin Trudeau dissolved parliament and effectively put his government into caretaker mode. While there will be work done by the civil service to keep supporting resettlement efforts, it is naive to suggest that the full, undivided attention of Trudeau and his government is on this issue when they're crisscrossing Canada shopping for votes. 
The fact the Liberals have forced an election despite a looming fourth wave of COVID is cause for criticism. But for Trudeau to release the reigns on parliamentary responsibility, while pictures circulate online of Afghani children sleeping on tarmacs in Kabul hoping to be taken to safety, is particularly crass. 
In 2015, Trudeau infamously said of Harper's reaction to Alan Kurdi's death and the Syrian refugee crisis that "you don't get to suddenly discover compassion during an election campaign."
Apparently, that compassion only extends so far as Trudeau's desire to secure a majority mandate from Canadians.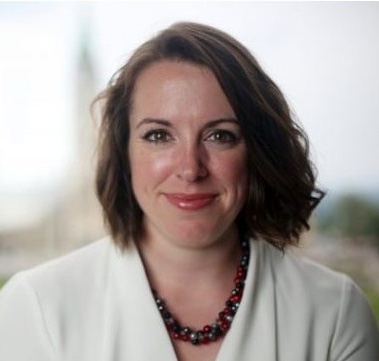 Kate Harrison is the Vice-Chair of Summa Strategies Canada, one of the country's leading public affairs firms. She is a regular political commentator on CTV, CBC, Sirius XM, and other talk radio stations, as well as a contributor to various news outlets. She has been involved in conservative politics for over fifteen years, and an active member of the country's conservative movement.