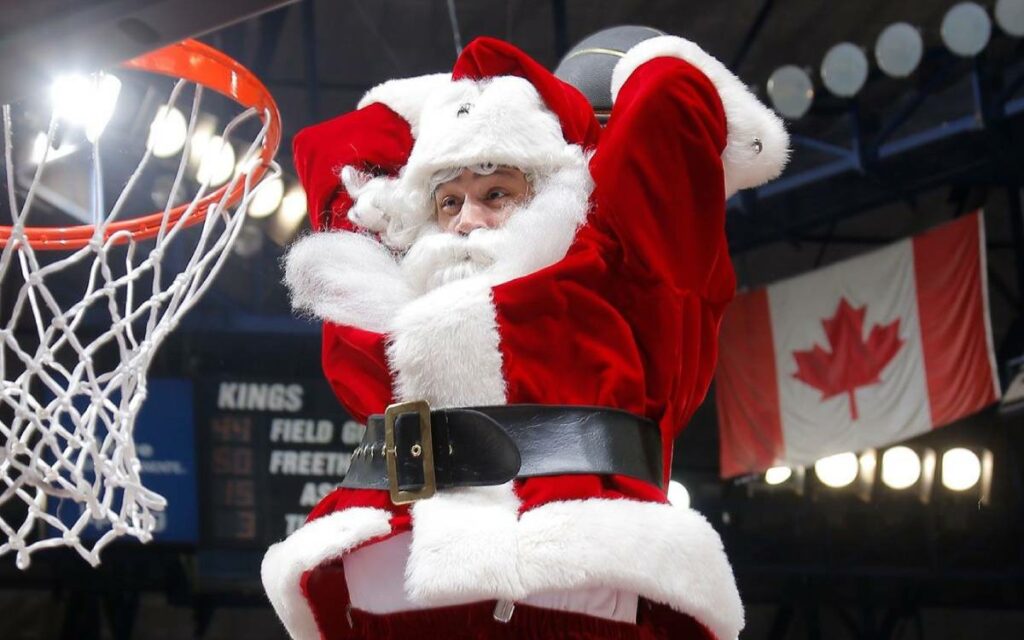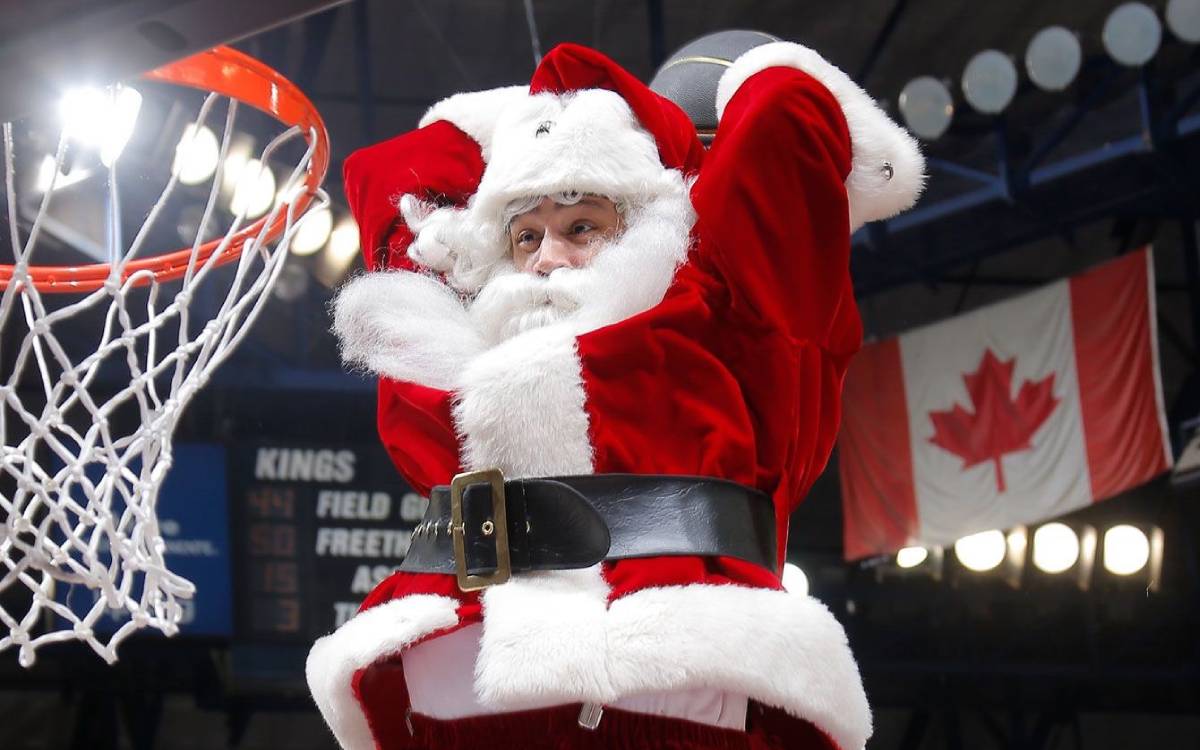 'Twas the night before Christmas, when all through the Niagara Region,
not a sport was playing, not even on the TV at the Merritton Legion
The stockings were hung by the Meridian Centre with care,
In hopes that sports soon would be there.
The children were nestled all snug in their River Lions beds
While visions of slam dunks danced in their heads;
And mamma in her Canada Games 'kerchief, and I in my Jackfish cap,
Had just settled down for a long winter's nap.
When out on the Club Roma pitch arose such a clatter,
I sprang from the bed to see what was the matter.
Away from the Press Box I flew like a flash,
Pulled up my Stompers socks and threw up my Merritton Matters mask.
The glow on the crest of a Team Canada jersey  
Gave the luster of hope, for the future of our youth
When, where to my wondering eyes should lead,
But an Olympic silver medal from Mohammed Ahmed – Mo Speed.
With a Zamboni driver, so lively and quick,
I knew in a moment it must be a gold medal from Kristen Kit.
More rapid tests than IceDogs fans they came,
And he whistled, and shouted, and called them by name:
"Now, St. Catharines! Now Niagara Falls! Now, Welland and Lincoln!
On, Port Colborne! on Thorold! on, Wainfleet and West Lincoln. Niagara-on-the-Lake, Pelham, Grimsby, and Fort Erie too.
Let's not forget about the Ridley Tigers, Niagara College Knights and Brock University Badgers…they're all a great crew.
To the top of the stadium! to the top of the wall!
Come together for the Canada Games – once and for all!"
As flags before IceDogs games fly,
When they meet with an obstacle, mount to the sky,
So up to the top of the standings they flew,
With a bucket full of pucks, and brand new sticks too.
And then, in announcing, I heard at the stadium
The crack of the bat, and ball pounding leather
As I drew in my hand, and was turning around,
Down the chimney Doug Hamilton came with a bound.
He was dressed all in Canada Games blue, from his head to his toes,
And the words Inspire Transform Unify proudly glowed
A bundle of hope he had flung on his back,
And he looked like a king just opening his pack.
His eyes – how they gleamed with promise!
His thoughts were all positive, and full of bliss
Our community a legacy we would never forget.
The smile on his face said it all,
For one day soon the Torch Relay would arrive we'll be having a ball.
And we can't forget about Shelly – a turtle that represents the Indigenous lands we'll play
And kids admired when they saw it;
A wink of its eye and a knock on its shell,
Soon gave us hope we'd hear the starting bell.
It spoke not a word, but went straight to work,
It sprang from its shell, to its team gave a whistle,
And they all arrived with spirit and sizzle
And I heard Doug Hamilton exclaim, when he rowed out of sight,
SPORTS WILL BE BACK SOON NIAGARA…MERRY CHRISTMAS TO ALL, AND TO ALL A GOOD NIGHT!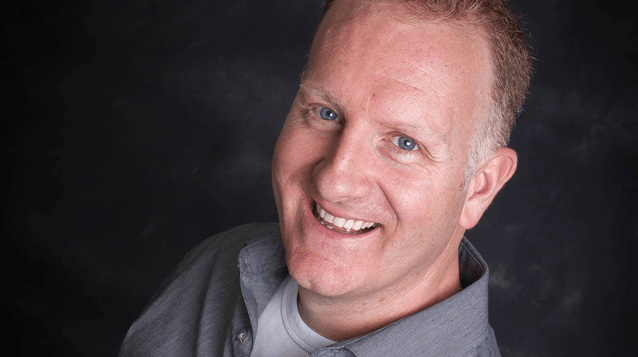 Rod Mawhood is a lifelong Niagara native who has had the pleasure of working in all three mediums – Radio, Print and TV – for over 20 years. His first announcing gig was with the then St. Catharines Stompers. Since then he's worked in radio and TV in Toronto, and currently is the announcer for the Niagara IceDogs and Niagara River Lions.
Rod also covers the Buffalo Bills for FOX Sports and the Buffalo Sabres for NBC Sports.