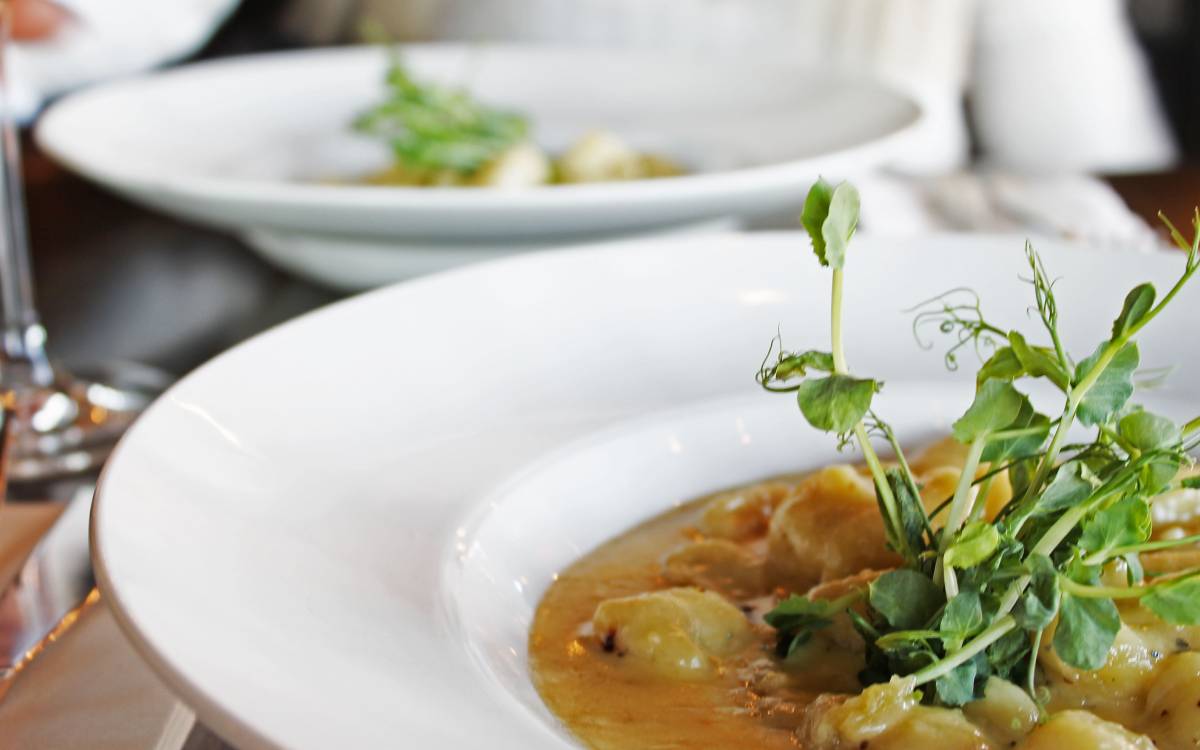 Pasta and Pizza highlight the menu at new Port Dalhousie restaurant
In a new monthly feature TNI food writer Sheri Haigh will take readers inside Niagara's independently owned restaurants for an exclusive look at the food, wine and atmosphere. Sherri offers her take on the most tantalizing menu offerings at new restaurants, hidden gems and classic favorites.  Whether it's on site dining, curbside take out or delivery, we want to make you hungry, thirsty and motivated to support Niagara's world-class restaurant, wine and craft beer industry.
It only took one mouthful to know this is the star of the show.
The silky-smooth gnocchi melts in my mouth and while the rich luxurious flavours of the gorgonzola sauce are lip smacking, a new surprisingly sweet flavour takes over and my tastebuds are now fully awakened. Say hello to the oh so sweet addition of Rosewood Estates wildflower honey.
"The Gnocchi Gorgonzola is definitely one of our signature dishes," says Michael Burgess who along with wife Robyn opened the Twisted Pig in Port Dalhousie in August.
Ideally situated at 1 Lock Street, this Italian restaurant has water views from both the upper and lower decks and was an instant hit in the neighborhood where everyone (including myself) were anxiously awaiting its opening.
There is definitely an old-world classic theme, but the menu and ambiance also reflect a fun "twist" to old traditions.  Hence the  name Twisted Pig which may be influenced by the Greek God Dionysus and/or "Old Major", a purebred boar, made famous by George Orwell. Who knows the truth behind the name, but the important story here is the food and the wine.
So how did this honey make it into the sauce? Well it really is not that complicated. Since Michael loves to experiment with cheese boards and the honey was part of those boards, why not introduce it to the gorgonzola sauce? "The honey cuts the richness of the sauce and really fits in with our style – simple Italian food but done well," he said.
Now, do not let the pasta lure you into the rut of continually ordering the same dish (I admit I did choose the luscious hand-made gnocchi on my first two visits). But for pizza lovers, their wood-fired pizza oven helps deliver several tasty options including the popular Diavolo (Michael's personal favorite).  "It fires on all engines. It takes you everywhere but balances perfectly," he said. As a loyal Ontario wine fan, I was also pleased to see they offered a good selection of VQA as well as some Italian wine options. He was insistent on good quality wines on all fronts so the price will reflect that. Fine by me.
Sipping a Ravine Charmat is a delightful way to start off any meal and at Twisted Pig this is no exception.  But beer drinkers do not despair as the restaurant also offers a host of local craft beer options as well as the Twisted Lager.
While we talk about the "Twisted Pig", there also happens to be an elephant in the room that cannot be ignored:  COVID-19.
Their heated patio has been popular and the inside décor is fabulous but with winter approaching and concerns about new dining restrictions for Niagara, it was time to pivot.
The launch of #TTPATHOME includes the introduction of family-style takeout portions and date night packages that includes dinner for two with a carefully paired bottle of  wine.
For December they will be pairing Malivoire's Gamay with their new "Twisted Spaghetti and Meatballs" which includes homemade beef, pork and ricotta meatballs with burrata.
Both Michael and Robyn have a long history in the restaurant industry but this is their first venture as owners and they are committed to making it work.
"We put all the chips on the table for this."
Hopefully, customers will continue to ante up for fabulous Niagara restaurants like Twisted Pig. Visit thetwistedpig.ca
Sherri Haigh is a Port Dalhousie resident and has written food, wine and travel articles for more than a decade for large dailies and magazines.