Valvano of St. Catharines (#29, seated front-centre), Andrews of Niagara Falls (#20, seated front-right) bring home Canadian university football championship as part of powerhouse Western Mustangs squad. Photo credit: Western Mustangs
There were two local players crowned Vanier Cup champions this past Saturday in Quebec City.
Fifth year full back Antonio Valvano of St. Catharines, and third year defensive back Jake Andrews of Niagara Falls were part of the Western Mustangs squad that stopped the Saskatchewan Huskies 27-21 to win the Canadian university (U SPORTS) football national championship this past weekend.
For Valvano, a St. Francis High School graduate, it was his second Vanier Cup. 
"Words can't even explain. It was everything I ever dreamed about," explained Valvano. 
"This group worked so hard from the first day of camp all the way to the Vanier. We deserve this because it was earned not given. So happy and proud of this team for it is now cemented in history forever."
Andrews, an AN Myer graduate, who will return to the powerhouse Western program next season, echoed many of Valvano's comments.
"After countless hours on the field and in the film room there is no better feeling than seeing all of our hard work finally pay off," Andrews said. 
"Winning the 2021 Vanier cup is a memory I will cherish forever. This group is much more than a team, it is a family."
And Andrews was quick to praise his immediate family back home in Niagara Falls, and his football family across the Region as well.
"I would like to thank my parents for always supporting me and allowing me to play the game I love. I would also like to thank everyone in the Niagara Spears organization, as well as Coach Buchanan and the rest of the coaching staff at AN Myer."
As for Valvano, who made three Vanier Cup appearances over his five-year playing career with Western, he wanted to thank his family and all his training partners in Niagara. 
"I'd like to thank my parents of course for everything they do. Without them I don't have a football career. My family for always being in my corner. My friends for giving me the motivation to succeed.
I'd like to thank Andrew Yap and Speed Unlimited for training me through the offseason. I somehow found another level this year and it all goes back to the hard work we put in every morning with Yap and the boys so big, big thanks, Yap. 
Thanks (Doctor) Alex Agnino for keeping my body healthy through the long offseason, and helping train my reaction time and balance, it paid off huge."
And to make the story even sweeter, just two days before the Vanier Cup, another Niagara native Tre Ford won the Hec Crighton Trophy as the best player in Canadian university football.
Ford, of the Waterloo Warriors, is another graduate of the AN Myer Marauders, and the first black quarterback to win the award. 
"Winning the Hec Crighton award as national player of the year cements Tre's legacy in Warriors football history as arguably the greatest of all-time," Waterloo head coach Chris Bertoia said in a statement. 
"Tre is a trailblazer. With this award he is the first Waterloo Warrior to ever win it, and he is the first Black quarterback to ever win it."
The Mustangs' Vanier Cup win on Saturday was the team's second championship in the last four seasons, and the tenth in school history.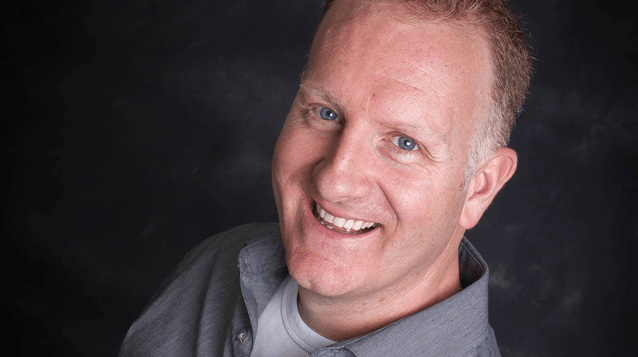 Rod Mawhood is a lifelong Niagara native who has had the pleasure of working in all three mediums – Radio, Print and TV – for over 20 years. His first announcing gig was with the then St. Catharines Stompers. Since then he's worked in radio and TV in Toronto, and currently is the announcer for the Niagara IceDogs and Niagara River Lions.
Rod also covers the Buffalo Bills for FOX Sports and the Buffalo Sabres for NBC Sports.