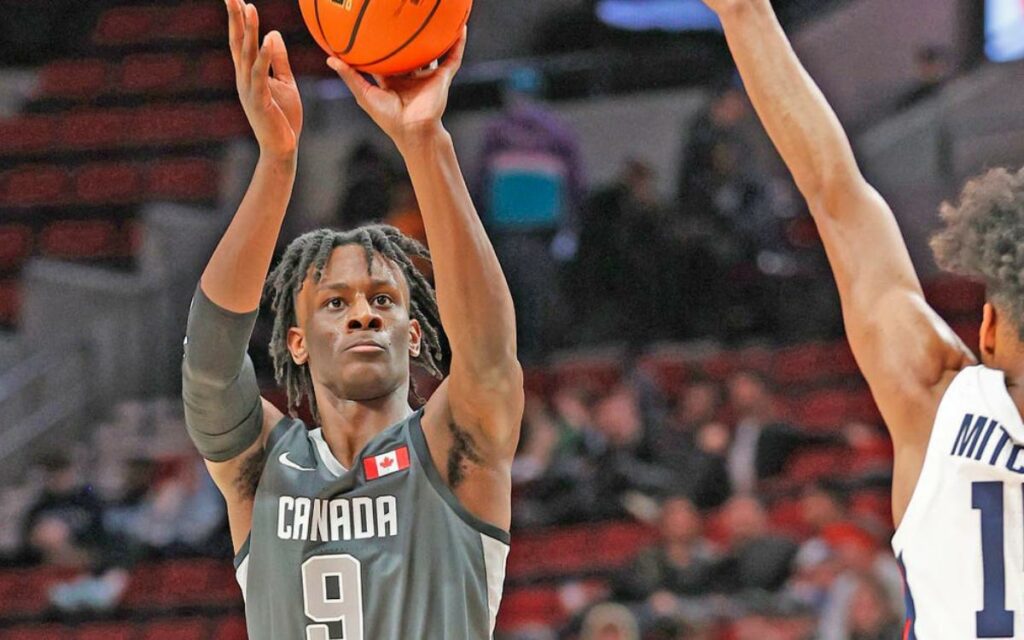 Scarborough's Leonard Miller played for Fort Erie International Academy in 2022. Photo credit: Getty Images
Much like next week's NHL Entry Draft everyone knows who will be selected first overall in this week's NBA Draft.
Connor Bedard in hockey will be taken by Chicago with the first overall pick in the NHL, while Victor Wembanyama will go first overall to San Antonio in the NBA.
However, unlike the NHL Draft and its seven rounds and 217 selections, the NBA Draft features only two rounds and 60 players selected.
That's why it's more than interesting that two of those 60 players that could be drafted played high school basketball right here in Niagara.
Leonard Miller, a 6-foot-8 forward, played at Fort Erie International Academy in 2022 before moving to the NBA G League Ignite this year. 
He turned down scholarship offers from Alabama, Arizona and Kentucky to turn pro in the G League – the NBA's top development league. 
Miller is predicted by most to be the highest Canadian selected Thursday night due to his age (19) and athleticism. His 7-foot-2 wingspan certainly doesn't hurt either. 
Miller, a native of Scarborough, ON averaged 18 points and 11 rebounds on 55-per cent shooting in his first season of professional basketball playing for the G League Ignite.
That after coming off an impressive season of high school hoops with Fort Erie Prep of the Ontario Scholastic Basketball Association (OSBA) where he averaged 22 points and 13 rebounds per game.   
The NBA of today means one thing – big men that can shoot three-pointers. And that's what Miller will have to improve on as he shot just 33-per cent from beyond the arc. Either way, most feel Miller will hear his name called later this week. 
Meanwhile, 7-foot centre Charles Bediako who played at the University of Alabama played high school basketball for Ridley College out of St. Catharines before transferring to IMG Academy in Florida. 
Bediako chose Alabama over Duke, Michigan and Ohio State, and has played for the Crimson Tide the past two years.
In his freshman season at Alabama, Bediako was named to the All-Freshman team in the Southeastern Conference (SEC) before starting every game for the Crimson Tide this past season as a sophomore, where he was named to the SEC's All-Defensive team after recording 1.8 blocked shots per game.
Bediako averaged 6.4 points on offense, and also pulled down six rebounds per game with his 7-foot-3 wingspan. 
Most thought Bediako, who also played for Canada at the U18 FIBA Americas in St. Catharines back in 2018, would elect to drop out of the draft and return to Alabama for another season, however if he is drafted this week or picked up by an NBA team as an undrafted free-agent, most feel he'll have to play at least one year in the G League for further development.  
TSN will offer full coverage of the 2023 NBA Draft beginning at 8 pm on Thursday night.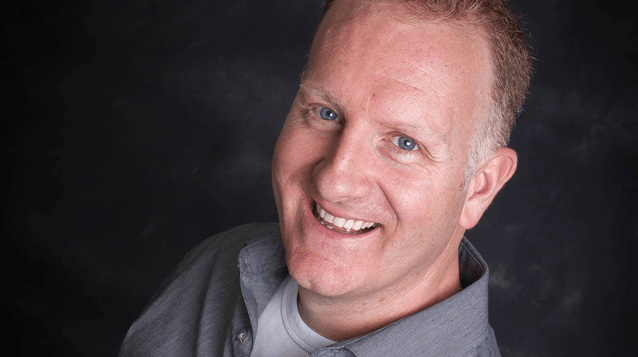 Rod Mawhood is a lifelong Niagara native who has had the pleasure of working in all three mediums – Radio, Print and TV – for over 20 years. His first announcing gig was with the then St. Catharines Stompers. Since then he's worked in radio and TV in Toronto, and currently is the announcer for the Niagara IceDogs and Niagara River Lions.
Rod also covers the Buffalo Bills for FOX Sports and the Buffalo Sabres for NBC Sports.