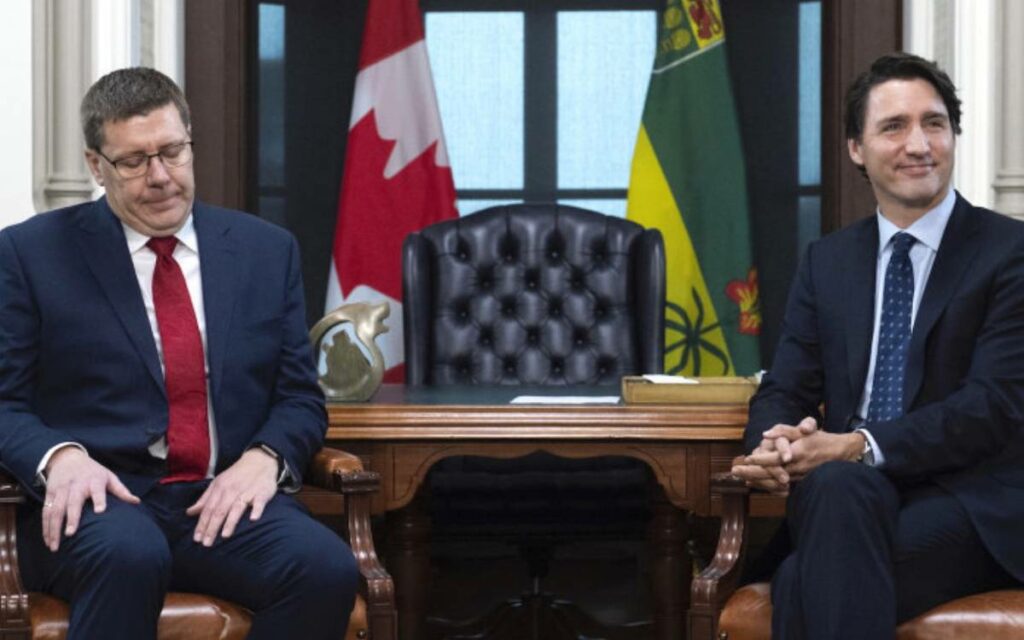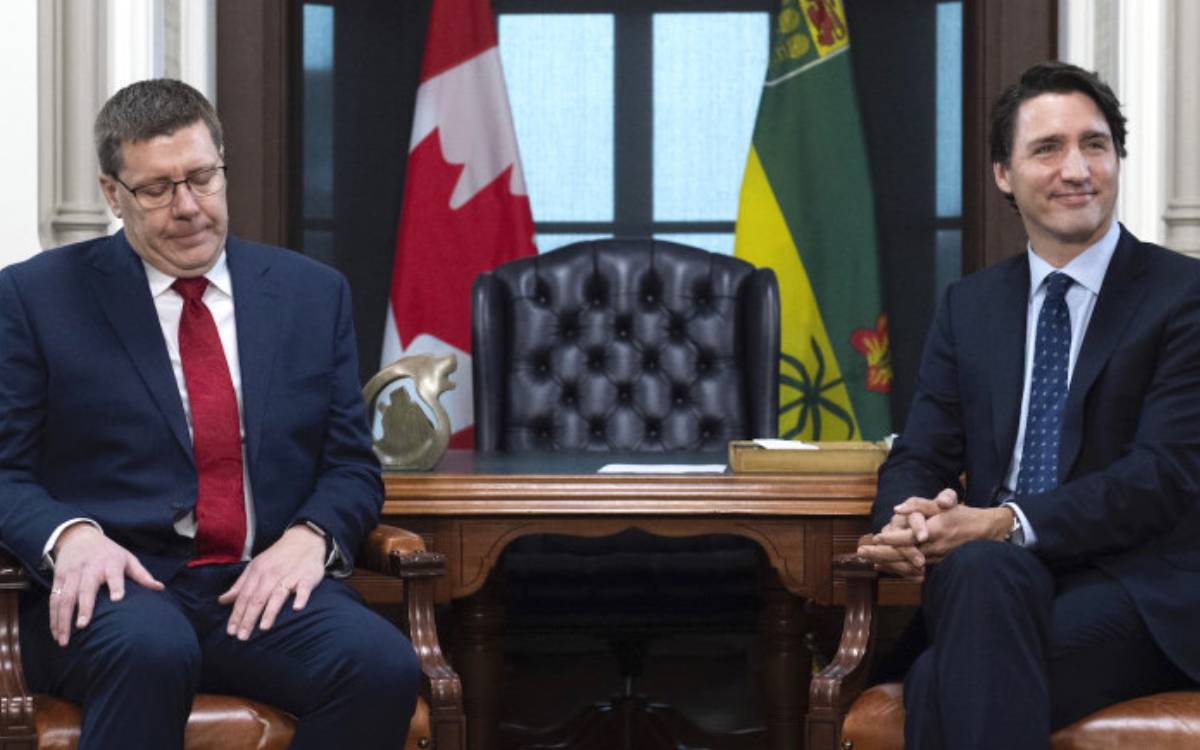 Premier of Saskatchewan Scott Moe (left) and Prime Minister Justin Trudeau (right) wait for media to leave the office after a photo-op on Parliament Hill, November 12, 2019. Photo credit: The Canadian Press/Justin Tang 
A recent dispute between the federal government and the province of Saskatchewan got very little media coverage, yet should be of serious concern to all Canadians. The federal government has rejected the plan put forward by the Saskatchewan government to comply with the carbon tax scheme the federal government imposed on the provinces. The reasoning behind this rejection is supposedly that the province included a refund to consumers purchasing gasoline, somewhat offsetting the negative impacts of the carbon tax on this commodity. Saskatchewan Premier Scott Moe called the federal decision an "arbitrary and political decision from Ottawa". Alberta Premier Jason Kenney expressed his support for Saskatchewan, stating that the federal government's approach was intended to penalize Western resource-producing provinces. 
The federal excuse for turning down Saskatchewan's proposal doesn't hold much water considering that the carbon tax regimes of PEI and New Brunswick were approved by the federal Liberals, despite the fact that they include exactly the same type of refunds on fuel purchases. The federal government also claims it is in the process of changing some of the rules around the carbon tax and will not be permitting such things as rebates at the pumps in future, although none of that has to date come to pass. This is also not the first time the federal government has treated provinces differently in comparable circumstances. On several occasions it has implemented policies that were harmful to the Western Canadian resource sector, while supporting similar industries in other provinces in Eastern Canada that were Liberal supporters.  
Saskatchewan was one of the provinces that took the federal government to court to challenge the constitutionality of the carbon tax, along with Ontario and Alberta. Saskatchewan also did not elect a single Liberal MP in the last federal election. It is pretty difficult to avoid the conclusion that Saskatchewan is being punished for not voting Liberal and daring to disagree with the feds on the carbon tax, as Liberal-friendly PEI and New Brunswick are accorded different treatment on the exact same issue. This is dictatorial behaviour by the federal Liberals, especially considering they did not even win the majority of the popular vote in the last election. It is also hard to believe that the federal government's harsh and unfair treatment of Saskatchewan will somehow induce voters there to be more favourably disposed to voting Liberal in future.
Canada's Supreme Court enabled this kind of situation by ruling earlier this year that the federally-imposed carbon tax was constitutional as climate change was deemed to be a matter of national concern, despite the fact that the provinces have jurisdiction over natural resource regulation. Three out of the nine judges on the court dissented, however, suggesting that the case in law is not exactly black and white. All too often in recent years, Canada's courts make rulings that appear to be as much based on politics as the law, and this decision is likely yet another example of this.    
The thuggish behaviour of the Trudeau government reminds one of some kind of protection racket – vote for us or you will be unfairly punished. This is downright disgusting behaviour for any supposedly democratic government, and should appall all Canadians. One of Trudeau's many promises when he first asked voters for their trust in 2015 was that he would usher in a new era of federal-provincial harmony.  Like the vast majority of his promises, this has turned into a bad joke as these Liberals are proving to be more divisive than any of their predecessors, with the possible exception of Trudeau the First.  
This type of situation is not only a problem for the provinces that exercise their democratic right to vote for someone other than Liberals, but for the nation as a whole. Saskatchewan effectively met all the conditions for a carbon pricing regime laid out by the federal government, yet still had the rug pulled out from under them. Once again, this Liberal government has shown how untrustworthy it is, and that it is not as good as its word. Any government that is this dishonest and anti-democratic does not deserve the support of Canadians.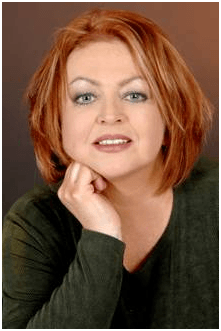 Catherine Swift is currently President and CEO of Working Canadians (www.workingcanadians.ca.  Prior to that, Catherine Swift had been with the Canadian Federation of Independent Business since September 1987, initially as Chief Economist. She became Chair in June 1999 after being named Chief Executive Officer in July 1997 and President in May of 1995.  Her various responsibilities included coordinating policy issues at federal, provincial and municipal levels of government, representing CFIB with politicians, government, business, media and other groups.
Ms. Swift has worked with the federal government in Ottawa holding several positions with the Departments of Consumer and Corporate Affairs, Industry and Communications. Her areas of specialization included corporate and industrial analysis and international trade. Catherine Swift has a MA in Economics.
She has published numerous articles in journals, magazines and other media on such small business issues as free trade, finance, entrepreneurship and women small business owners. Ms. Swift is a Past President of the Empire Club of Canada, a former Director of the C.D. Howe Institute and past President of the International Small Business Congress. She was cited in 2003 and again in 2012 as one of the top 100 most powerful women in Canada by the Women's Executive Network.