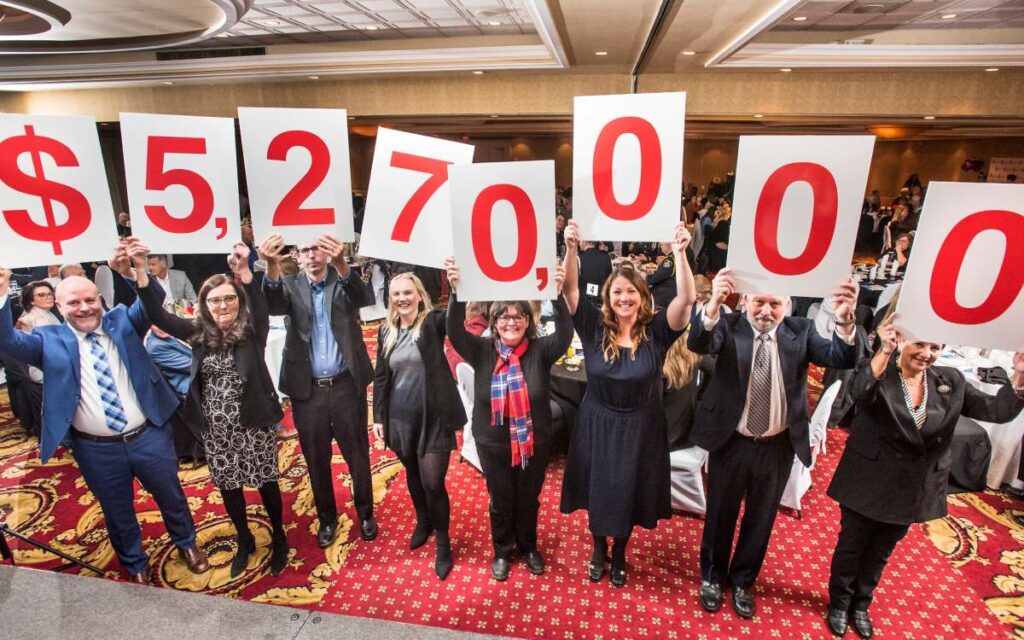 Niagara's largest non-governmental supporter of social services raised in excess of $5,000,000 in 2022. Photo credit: United Way Niagara
United Way Niagara has set a new annual fundraising record. 
In 2022, the local charity raised an incredible $5,270,000, up 11 per cent from 2021 and its largest yearly sum yet.
The organization celebrated the feat at an event on Wednesday. 
"It has been my pleasure to serve as the 2022 Campaign Chair," said Niagara College President Sean Kennedy, who led last year's efforts. "I am inspired by the generosity of the donors and volunteers who have not only met the challenge of our five-million-dollar fundraising goal, but who dug deep to exceed it substantially." 
"Thank you to each and every one of you for your commitment to making Niagara a better place for everyone who lives here."
And last year was not only a record-setting year for fundraising for United Way Niagara, as the charity helped more people in 2022 than ever before.
Prior to this past year, the most people to access local United Way services in one year was approximately 130,000, set in 2020. In 2022, the charity helped a record 175,000, a near 35 per cent increase. 
"We're so thankful that our dedicated supporters answered the call and helped us to reach this milestone," said United Way Niagara CEO Frances Hallworth. 
"Dealing with inflation and continued fallout from the pandemic, the need for services in 2022 was greater than ever before. United Way will ensure the funds so generously donated will be directed where they're needed most to respond to the growing need for supports throughout Niagara."
In all, the charity supported 143 programs across Niagara in 2022. To see some of the year's highlights, click here. 
United Way Niagara is the largest non-governmental supporter of social services in the region.