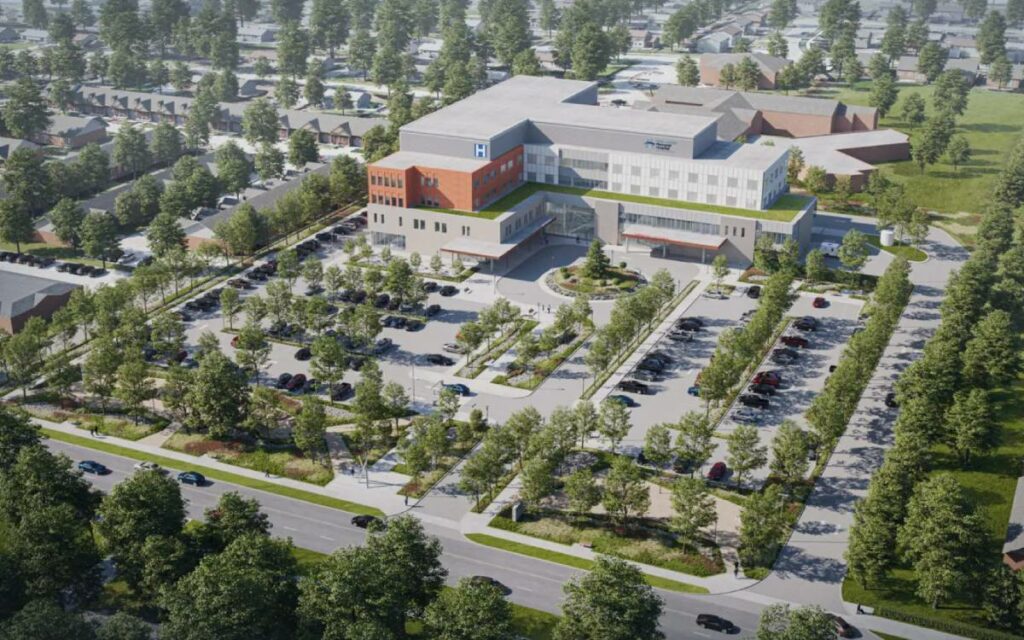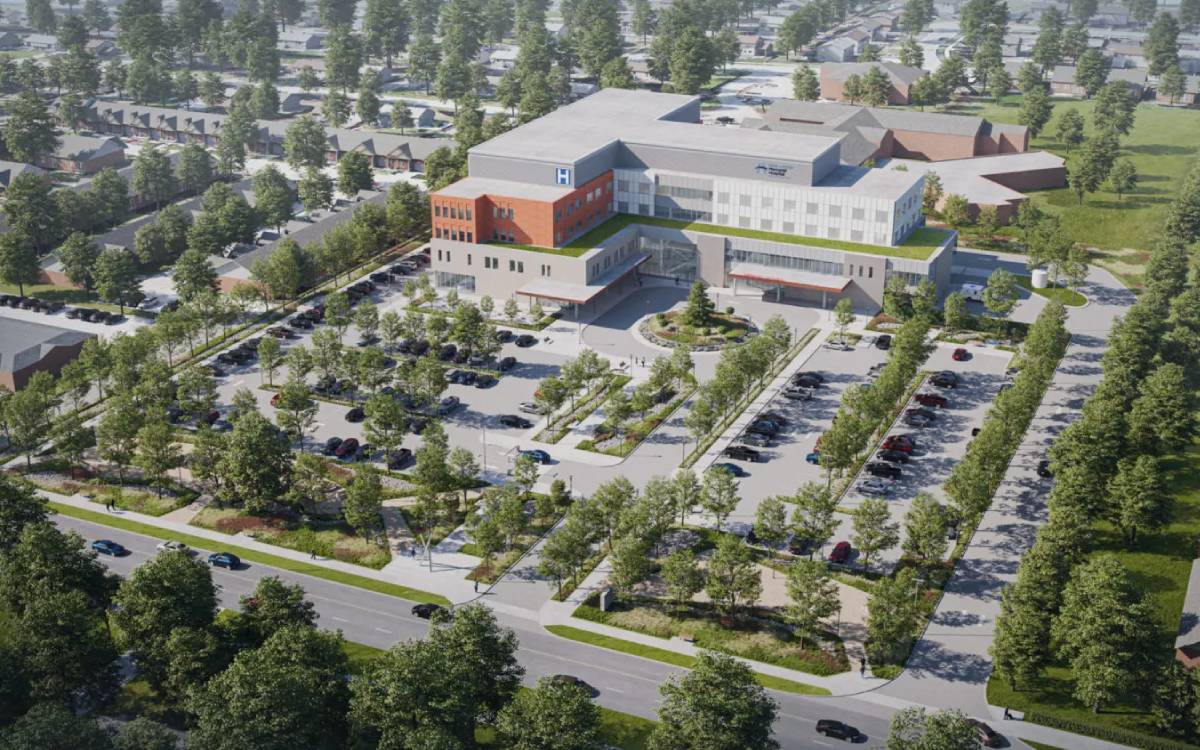 Aerial-view rendition of the proposed West Lincoln Memorial Hospital. Illustration credit: West Lincoln Memorial Hospital / Hamilton Health Science.
After nearly a quarter-century of tilting at politico-economic giants, last week residents of West Niagara finally laid eyes on renderings of what their long-promised, oft-deferred hospital redevelopment may well look like.
The exact building design will naturally evolve as the project continues to progress, but given site constraints and the comprehensive specifications outlined in the tender package, it's all but certain the new development will look something like the above (and below) depicted.
The illustrations are part of the Stage 3 submission package recently sent from West Lincoln Memorial Hospital (WLMH) to Ontario's Ministry of Health for final approval before the project is put forward for tender this July.
While more precise estimates won't be known until after the Request for Proposal (RFP) process is complete, the project is predicted to cost around $200 million. Over a quarter of the financing has already been raised or pledged by local municipal governments.
The no-larger than 120,000 sq. ft. redeveloped site will feature: an expanded 24-hour emergency department, several acute inpatient beds, increased outpatient care, continued maternal and newborn services, day surgery services, and advanced diagnostics, including X-ray, mammography, echocardiography, ultrasound, and CT scanning.
Shovels are expected to be in the ground by mid to late-spring next year.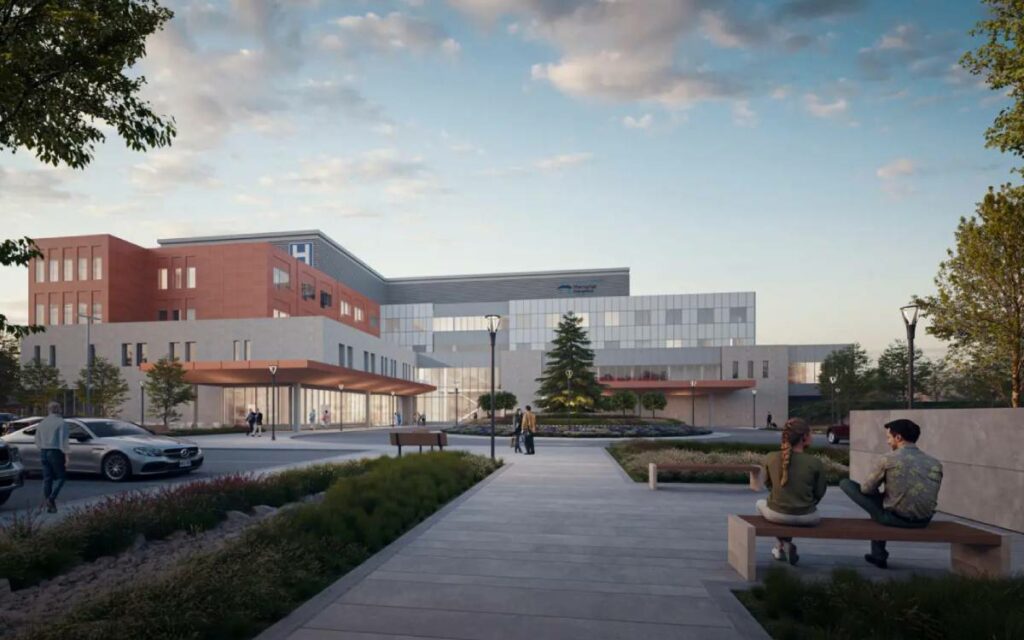 Over the past several months, designs and priorities have been tweaked to better "future-proof" the hospital in light of the Covid-19 pandemic.
In an update posted by WLMH's parent hospital network, Hamilton Health Science (HHS) redevelopment director Bart DeVries said the ongoing health crisis presented a "unique" chance to change certain elements of the project.
"Planning through COVID-19 gave us a unique opportunity to challenge our thinking – not just in terms of how we collaboratively design a new hospital virtually, but also in response to emerging trends arising from the response to COVID-19. We were in constant contact with the Ministry, our team and others across the sector about changes to policy and planning. By nature of where we were in the planning process, we were able to adapt and integrate those changes into our work on the fly," said DeVries.
Some of the tangible tweaks precipitated by the pandemic include the reconfiguration of inpatient units to better control virus transmission, the introduction of more entrances and exits, and greater, more ready access to PPE for staff.
"Who knows what the future will hold. But if there's anything we've learned, it's that having the ability to isolate patients and care teams to reduce potential transmission of any virus is critical. Beyond the obvious infection control benefits, having all single-patient rooms with private washrooms will be a huge boost to patient and family experience," said DeVries.
Prior to the pandemic, only 80 per cent of the facility's rooms were planned to be single occupancy. Now, every patient will receive their own room.
On average, WLMH receives 20,000 emergency department visits per year, with some 2,900 patients admitted annually.
"Our goal throughout planning has been to design the best care environment with the most flexibility possible for decades into the future," DeVries concluded. "Regardless of what comes our way in the years to come, we'll be well prepared to fight back."