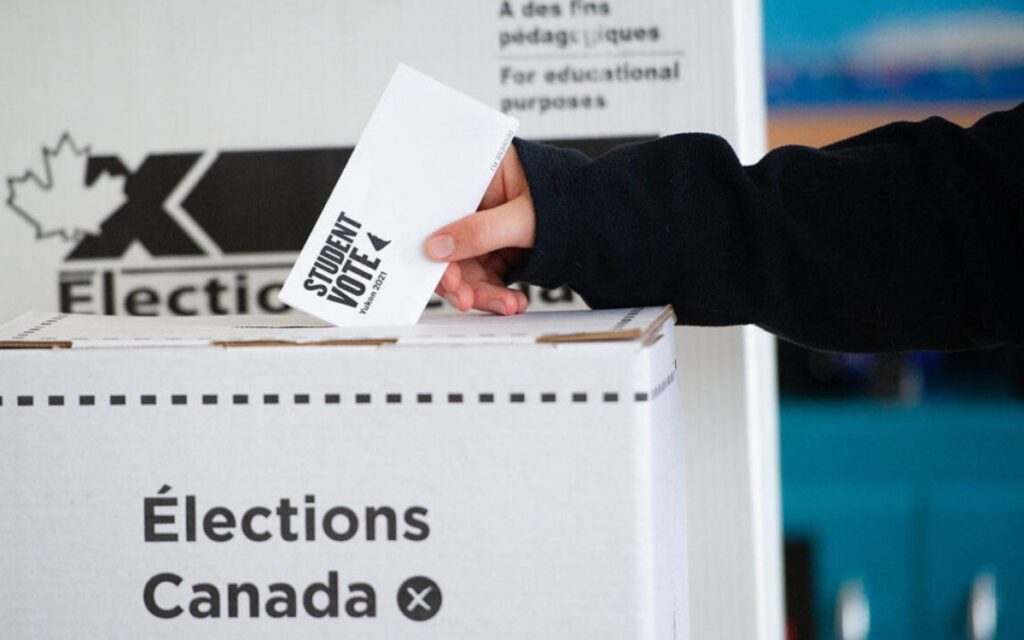 Internationally, there are a number of countries that have lowered their voting age to 16 in recent years, including Argentina, Brazil, Ecuador, Germany, Scotland, and Wales. It is likely inevitable this will happen in Canada as well in the not-too-distant future. But whether such a shift will actually bear fruit for its most vocal advocates on the political left is far from guaranteed. Photo credit: Yukon News/Haley Ritchie
The Alberta NDP party recently approved a motion to lower the voting age from 18 to 16 at its convention in Calgary. The motion was sponsored by the youth wing of the party, which stated that as young Albertans are engaged in politics and able to make political decisions, they should be entitled to vote. They also cited academic research that showed a voting age of 18 was arbitrary, and that once someone had voted they were more likely to in future, so the sooner they started the better. Mind you, any voting age could be considered arbitrary as it is not based on any objective criteria but rather someone's interpretation of the stage at which a person is viewed as mature enough to make an important decision.  
Earlier this year, the federal NDP made the pitch that the federal voting age should be lowered to 16 from 18. NDP leader Jagmeet Singh stated that young people's elevated concerns about issues such as climate change and housing shortages for their generation meant increased interest in politics and justified a younger voting age. Left-leaning parties have typically been at the forefront of efforts to lower the voting age, as they are clearly believers in the old adage that "If you're under 30 and not a socialist, you have no heart, but if you're over 30 and not a capitalist, you have no brain", and that younger voters would therefore be more likely to vote for leftists. 
Voting in Canada has a checkered past. In the years after Confederation in 1867, only a small minority of Canadians had the right to vote, and many immigrants were denied that right in those early years.  Around the time of the first World War, the right to vote was extended to those who served in the military or who had family who served. It was only in 1918 that all Canadian women aged 21 and older were permitted to vote. 
In some provinces only property owners were allowed to vote, and this qualification did not completely disappear until 1948, at the same time that the right to vote was extended to Canadians of Asian origin. First Nations citizens living on reserves were denied voting rights until 1960. The adoption of the Canadian Charter of Rights and Freedoms in 1982 further broadened voting rights to the extent that virtually all Canadian citizens 18 and older are permitted to vote today. 
With respect to voting age, the federal government reduced the age from 21 to 18 in 1970. Provinces then followed suit at different times in subsequent years, so that the voting age in all provinces is now 18. The push to lower the age further has continued. In late 2021, a number of young Canadians launched a court action against the federal government, arguing that denying citizens under the age of 18 the right to vote is unconstitutional. Some of the participants in this court case are as young as 12 and claim that having a minimum voting age at all constitutes an unjustifiable restriction on citizens' rights. The case has not yet been tested in the courts. 
Internationally, there are a number of countries that have lowered their voting age to 16 in recent years, including Argentina, Brazil, Ecuador, Germany, Scotland, and Wales. It is likely inevitable this will happen in Canada as well in the not-too-distant future. Proponents of lower voting ages claim it will increase overall voter turnout, but there is no evidence to date to support this. 
Overall voter turnout numbers in Canada have declined for years. Federal elections tend to have the highest turnout of all elections, but numbers have still dropped from 70 per cent or more prior to 1990 to around 60 per cent or less more recently. The 2015 election was an exception, when young voter turnout increased more than that of any other age group. Some have said that the promise of legalized marijuana by the Liberals was the reason for this increased youth participation, but youth participation dropped back to its previous lower levels in the 2019 and 2021 federal elections.  
Younger voters historically vote in lower numbers than older age groups. In the 2021 election, for example, voter turnout in the 18-24 age group was 47 per cent compared to 75 per cent for 65-74 age group. The data do show that voting early does encourage developing the voting habit, as people who vote in the first election that they are eligible to do so tend to end up as lifelong regular voters. 
Recent trends in Alberta suggest that the NDP could win the next election and proceed to lower the voting age in that province. This may in turn serve as a precedent for other provinces and the federal government to follow suit in future. The left might end up disappointed though, as there is no evidence young voters will necessarily vote their way. Part of the reason for Pierre Poilievre's recent victory in the federal Conservative leadership was his strong support among younger voters who responded to his focus on bread-and-butter issues such as the cost of living and housing. Even if the voting age is lowered, the ultimate impact remains to be seen.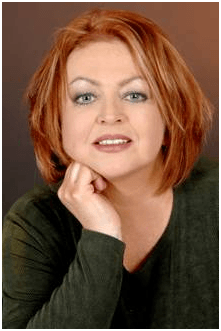 Catherine Swift is President of the Coalition of Concerned Manufacturers & Businesses of Canada (CCMBC). She was previously President of Working Canadians from 2015-2021 & President & CEO of the Canadian Federation of Independent Business (CFIB) from 1995-2014. She was Chief Economist of the CFIB from 1987-1995, Senior Economist with TD Bank from 1983-1987 & held several positions with the federal government from 1976-1983.
She has published numerous articles in journals, magazines & other media on issues such as free trade, finance, entrepreneurship & women business owners. Ms. Swift is a past President of the Empire Club of Canada, a former Director of the CD Howe Institute, the Canadian Youth Business Foundation, SOS Children's Villages, past President of the International Small Business Congress and current Director of the Fraser Institute. She was cited in 2003 & 2012 as one of the most powerful women in Canada by the Women's Executive Network & is a recipient of the Queen's Silver & Gold Jubilee medals.
She has an Honours BA and MA in Economics.