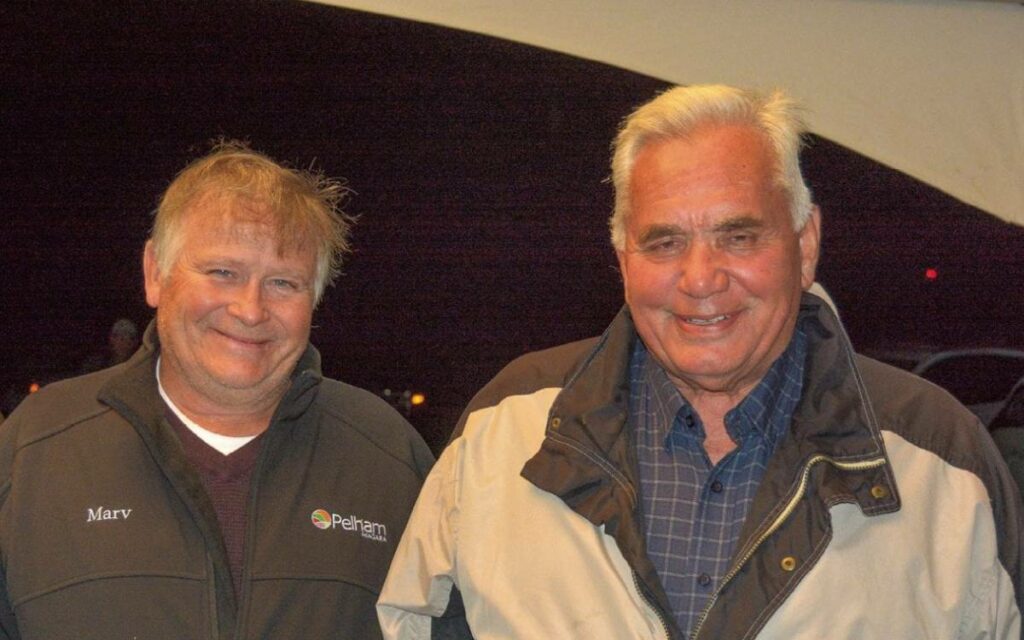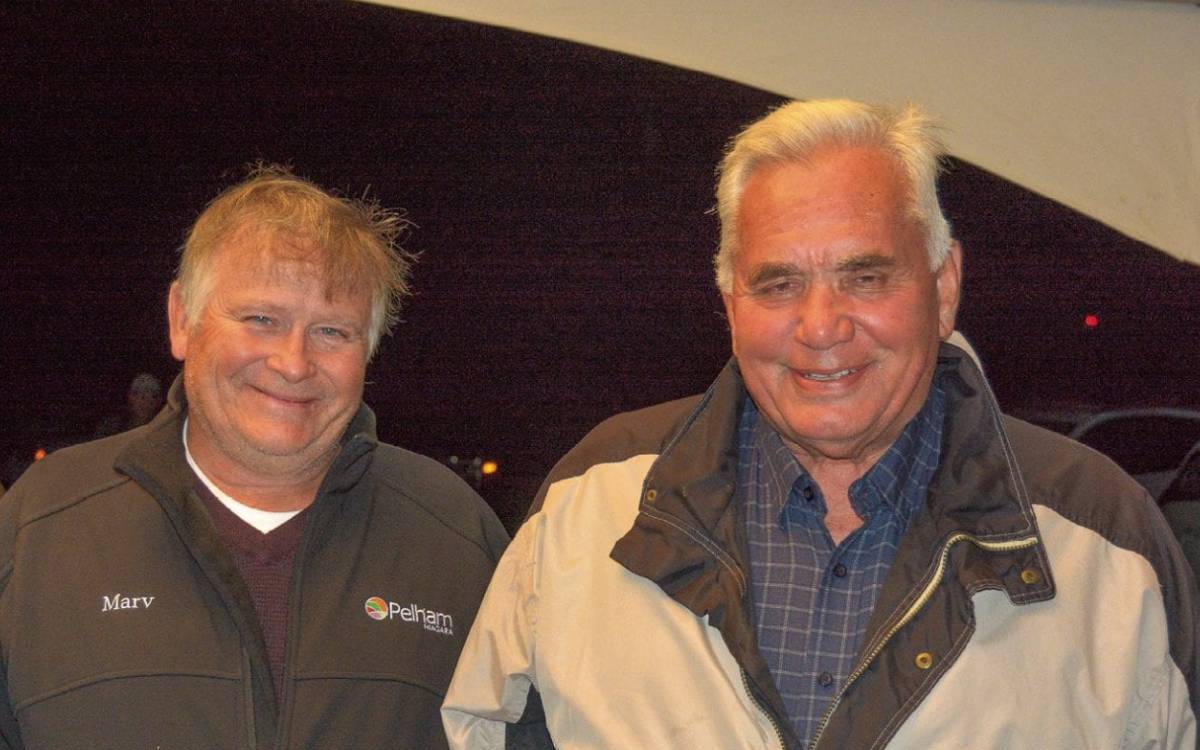 Wayne Olson, right, celebrates his win on Tuesday evening, with Mayor Marvin Junkin. DON RICKERS
The suspense only lasted 15 minutes.
Last Tuesday night's election polls closed at 8 pm in Pelham's Ward 1. A quarter-hour later, the Town's website transmitted the unofficial results, which proclaimed retired executive Wayne Olson the winner by a wide margin, garnering more than twice as many votes as his closest competitor.
Olson took almost 58% of the popular vote, while Fenwick engineer James Federico tallied 25%. All other candidates (Maria Brigantino, Wally Braun, Colleen Kenyon, and Steven Soos) recorded under 100 votes each. Former Town Treasurer Cari Pupo, who exited the race early but whose name still appeared on the ballot, had 5 votes.
1177 of 4364 eligible Ward 1 voters cast ballots (a 27% participation rate). The rate was 45% for those age 60 and over, and 10% for the under 25 cohort.
A host of well-wishers offered Olson congratulations at a celebration party that evening, including Pelham Mayor Marv Junkin and CAO David Cribbs, Pelham Regional Councillor Diana Huson, and Niagara West MPP Sam Oosterhoff.
Olson will fill the Pelham seat last held by well-respected councillor Mike Ciolfi, who tested positive for COVID-19 and passed away in April. Olson's résumé includes a stint in the Canadian Armed Forces to finance his university education, after which he earned his chartered accountancy status. Hired by Magna International founder Frank Stronach to oversee manufacturing operations, Olson served as Director of the Automotive Parts Manufacturer's Association of Canada, and played a role in negotiations of the Free Trade Agreement between Canada, the USA, and Mexico to replace the Auto Pact. He has been a director with Pelham Cares and Community Support Services of Niagara, and served as the national president of Big Brothers/Sisters.
"A priority of mine is addressing the isolation of seniors and others at risk in this pandemic," said Olson. "The vulnerable depend on solid leadership to help them through the crisis."
Olson spent a great deal of time on the campaign trail talking with residents of the more rural areas of West Pelham. He said they appreciated his efforts, and "offered valuable advice to me: stay positive."
Olson was sworn in by Town Clerk Nancy Bozzato last Wednesday and then immediately received a 300-page document to prepare him for this week's council meeting. "The documents were detailed, informative, consistently well-written, and clearly connected to the strategic plans for the Town," said Olson.
Pelham has some significant debt to pay down on its $36 million community centre, which opened in 2018. It's not all bleak news, however, as the Town's Corporate Services Department reported a net tax-supported operating surplus for the year ended December 31, 2019 of over $962,000.
Revenues exceeded budget by over $413,000 (2.5%), while tax-supported expenditures were 3.4% lower than budgeted. Unfortunately, COVID-19 restrictions are negatively impacting finances, and could potentially steal hundreds of thousands of dollars from Town coffers if outbreaks lead to a return to lockdowns.
Marvin Junkin, who has been Mayor for almost two years, credits his senior staffers for putting the Town back on the road to financial recovery. "Having the right people in the right places makes my job that much easier," said Junkin. "From the CAO, through the directors, to the junior managers, they are very dedicated and qualified in their respective positions."
Junkin concedes that he has had trouble finding "common ground" with some members of Council, but feels that the town is "moving back to financial respectability."
CAO David Cribbs commented that financially, Pelham is at an "interesting crossroads", noting that policy fixes to previous approaches to reserves and financial accountability are in place, and appear to be working. From a tax and revenue perspective, he said that Pelham is currently challenged by rapid growth and development, which is causing discomfort for many residents. As a corollary, he added that unfettered tax increases would also be unpalatable to homeowners, which would be necessary without growth. "There are potential solutions and compromises available," said Cribbs. "The work on updating the Town's zoning by-laws, and the public meetings that will involve, will be particularly important in this regard."
Cribbs feels that the Town's political culture "continues to evolve", and that in the past several months he has observed a "much greater level of trust and co-operation amongst staff, and between staff and elected officials."  He offered as proof the recent CUPE collective agreement with Pelham, which he said was "negotiated in a highly collaborative fashion."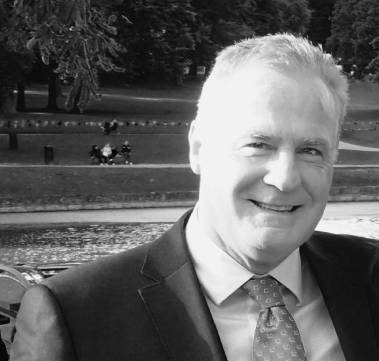 Don Rickers' career in education spanned over three decades, and included stints as a teacher, student recruiter, coach, boarding school housemaster, enrollment management director, and headmaster. He has travelled extensively and visited hundreds of schools around the globe, and served for almost ten years on the governing committee of the Association of Boarding Schools based in Washington, DC. Now a member of the Canadian Association of Journalists, his freelance articles have been featured in newspapers, blogs, and educational journals. A former national team lacrosse player, he holds a masters degree from Brock University, and is a member of the board of directors of the South Niagara Rowing Club. He resides in Fonthill.