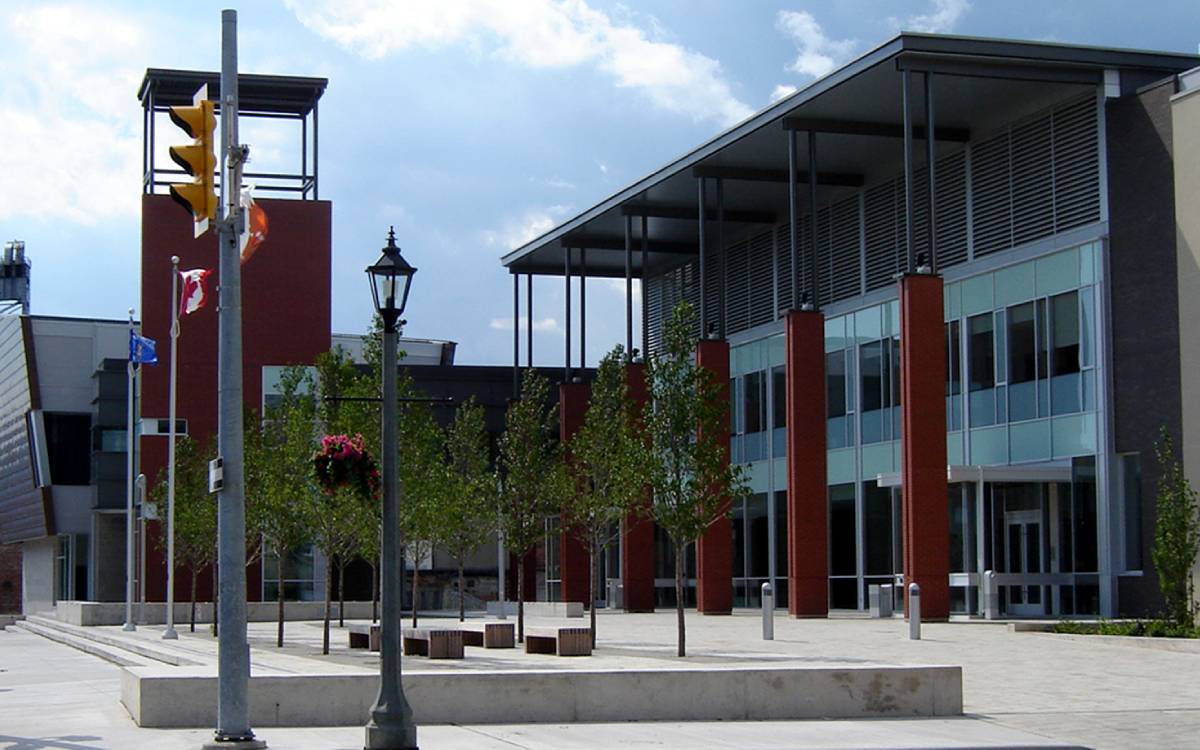 Civic Square, Welland, Ontario. Photo credit: City of Welland
The Rose City is abloom in political aspirants.
Welland's Ward 3 by-election has attracted a total of six candidates, all eager to fill the seat left vacant by Lucas Spinosa. Spinosa resigned in February, citing a pattern of harassment and threats against him. Nancy Dmytrow-Bilboe, Phill Gladman, John Mastroianni, Steven Soos, Douglas Thomas, and Cathy Connor have all filed nomination papers in the hopes of joining Welland city council come August.
Council initially planned to appoint a local citizen to fill the empty seat, and 19 residents put their names forward for consideration. The list was whittled down to two, but an impasse occurred in trying to choose between Mastroianni and Thomas. A motion was passed to allow a vote-by-mail election due to the COVID-19 pandemic. Voting day is Monday, August 9, 2021.
First to declare, and considered the front-runner by many, is John Mastroianni. Mastroianni previously served on local council and has also been a regional councillor for Welland. "It's high time the city invest in its downtown core," he said. "People with businesses need our assistance."
Mastroianni, a long-time resident of Ward 3, is also in favour of greater investment along the city's waterfront, "and in other areas to help beat the tax burden." He supports a review of present spending practices "to find some efficiencies," and, if elected, will seek solutions for expanding neighborhood traffic issues.
"I've lived in this house for over 20 years," said Mastroianni, "and I'm committed to Ward 3, and want to see that issues are dealt with properly, because they involve my friends and neighbours and their children. I've seen kids grow up, get married and have children, and still live in this area."
Douglas Thomas last ran for election in Ward 1 in 2014. He has practised law in Welland since 1987 and stressed that he "maintains a good connection with the downtown."
"I've spent many years here representing people residing in this area, in criminal and family court, real estate transactions, and wills and estates." He said he appreciates the natural beauty of Niagara, and cycles about 8,000 kilometres annually around the region. He'd like to see cycling routes in the region better promoted and prioritized, along with waterfront events, and "more kids involved in summer camps, aquatic activities, those kinds of activities."
Encouraging job growth is another of his priorities, along with increasing mental health access, and careful oversight of major building projects in Welland. "The Empire development over by Dane City is close to a billion dollar project. With such big numbers, I want to ensure that we're getting the best deal possible for the city," he said.
Unabashedly calling himself a "political veteran" at age 26, Red Cross front-line worker Steven Soos competed for a spot in Welland's Ward 6 when he was only 19, and in the 2018 municipal election lost the mayoral race in a landslide to Frank Campion. Born and raised in Welland, he cited his family's commitment to public service as one of his motivations to fill the vacant Ward 3 seat, as well an interest to follow in the footsteps of the late political firebrand from Welland, NDP MPP Peter Kormos, whom Soos refers to as his "hero."
Soos, who said he is "proud to be a Metis person on the ballot," has a record of being a vocal advocate for social issues such as mental health, homelessness, addiction, and food security.
He has no fear of controversy and took Welland council to task when he felt that it had violated its procedural by-laws. Soos filed a Freedom of Information request in 2017 when two council vacancies were filled by secret ballot 'in-camera' (behind closed doors). He took the case to provincial Ombudsman Paul Dube, who judged the in-camera meetings to be unlawful.
He has a loyal following on his online talk show True Politics and hopes to convert that grassroots appeal into victory on election day. Noting that seven integrity commissioner complaints have gone forward in Welland in recent years, Soos commented, "Some of them are pretty frivolous…they're just people trying to be difficult, and they don't care, apparently, that the taxpayer has to foot the bill. I think council needs to get better at conflict resolution, and to start working for Team Welland rather than themselves."
Phill Gladman, co-founder of Floatfest, ran for a seat in Ward 4 in the 2018 election. He did not respond to numerous attempts to reach him by email and telephone in time for publication. Postings on his Facebook page suggest that preservation of the Greenbelt, environmentalism, and local business promotion are high on his list of priorities.
Nancy Dmytrow-Bilboe, who entered the byelection on Wednesday, worked for 45 years as a professional nurse in Ontario, the U.S., and the Middle East. She was elected as a Ward 2 councillor in 2000, but lost her seat in the 2003 campaign.
"I know politics," she stated, "and right now we have a very divisive council. That's why we're having this election…they couldn't decide between two candidates. So instead, it's going to cost the taxpayer over $50,000…we need to have some changes."
In addition to bringing council together as a conciliator, Dmytrow-Bilboe said she is "a big supporter of development. We need more jobs, better housing, more restaurants, and more activities for families." She also stressed a need for greater opportunities for seniors in Welland, "who make up 19 per cent of the local population."
The sixth and final candidate to enter the race was Cathy Connor, who put her name forward on Thursday afternoon, about 24 hours before the nomination period closed. Connor has spent three decades as a laboratory technologist with the Niagara Health System. She previously ran for Ward 3 councillor in 2014. In the 2014 election, Connor finished a respective fourth out of a crowded field of 10 candidates.
Lucas Spinoza won his Ward 3 seat in the last election with 1,547 votes, besting fellow competitors John Chiocchio, John Mastroianni, and John Thomas McNall.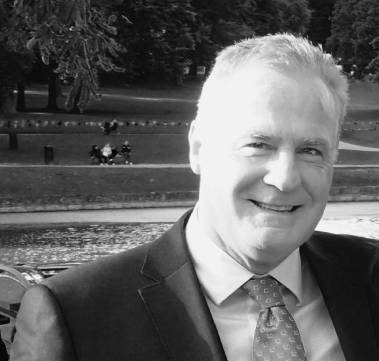 Don Rickers' career in education spanned over three decades, and included stints as a teacher, student recruiter, coach, boarding school housemaster, enrollment management director, and headmaster. He has travelled extensively and visited hundreds of schools around the globe, and served for almost ten years on the governing committee of the Association of Boarding Schools based in Washington, DC. Now a member of the Canadian Association of Journalists, his freelance articles have been featured in newspapers, blogs, and educational journals. A former national team lacrosse player, he holds a masters degree from Brock University, and is a member of the board of directors of the South Niagara Rowing Club. He resides in Fonthill.