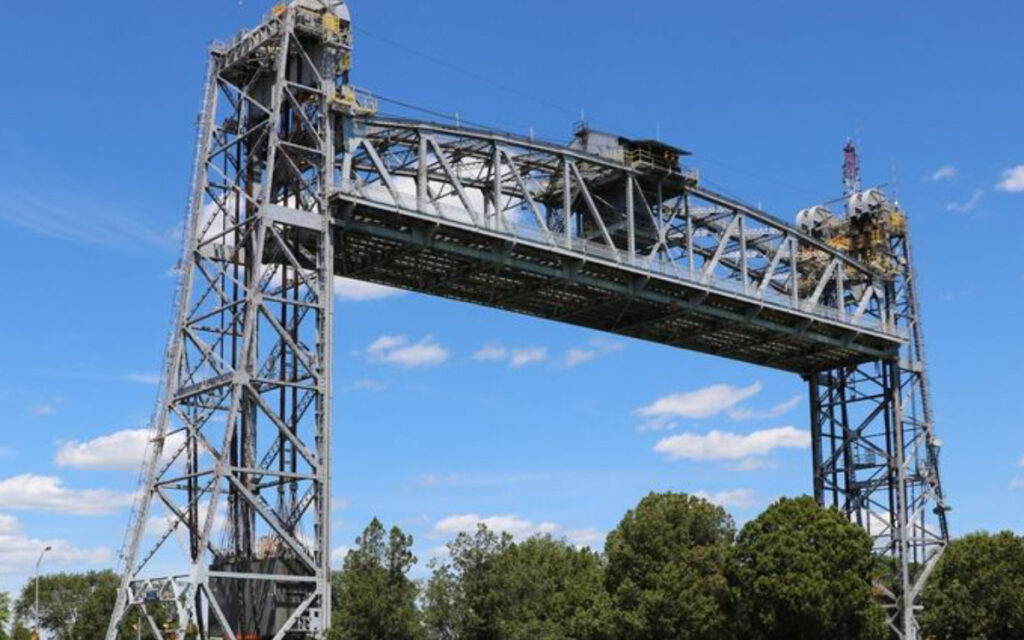 Vote to ratify agreement set to take place in the coming days. Vital waterway was shut down for a full week. Photo credit: Facebook/City of Port Colborne
Ships are once again traversing the Welland Canal, after the St. Lawrence Seaway Management Corporation and Unifor reached a tentative agreement on Sunday. 
St. Lawrence Seaway workers had been on strike since October 22, halting all shipping on the waterway that stretches from Lake Erie to Montreal, and includes the Welland Canal.
"For the first time in 55 years seaway workers took the very hard decision to go on strike. They did so to fight for a more respectful workplace and for an agreement that reflects today's economic times," said Lana Payne, Unifor National President. 
"They have shown that the best deal is reached at the bargaining table, and I congratulate the committee on their outstanding work on behalf of their members."
Per Unifor, details of the tentative agreement will be made public once an agreement is ratified. A vote is scheduled to take place amongst members in the coming days.
The union, representing 360 workers, and the St. Lawrence Seaway have reportedly been negotiating since June. 
Talks broke down the weekend before last when the two parties reached an "impasse" at the negotiation table. 
"We have in hand an agreement that's fair for workers and secures a strong and stable future for the Seaway," said St. Lawrence Seaway President and CEO Terence Bowles.
"We know that this strike has not been easy for anyone, and value the patience and cooperation of our marine industry bi- national partners; carriers, shippers, ports, local communities and all those who depend on this vital transportation corridor on both sides of the Canada-U.S. border". 
Last year's shipping season saw more than 36 million tonnes of cargo transit the canal. Since 1959, over three billion tonnes of cargo have passed through the Niagara waterway.