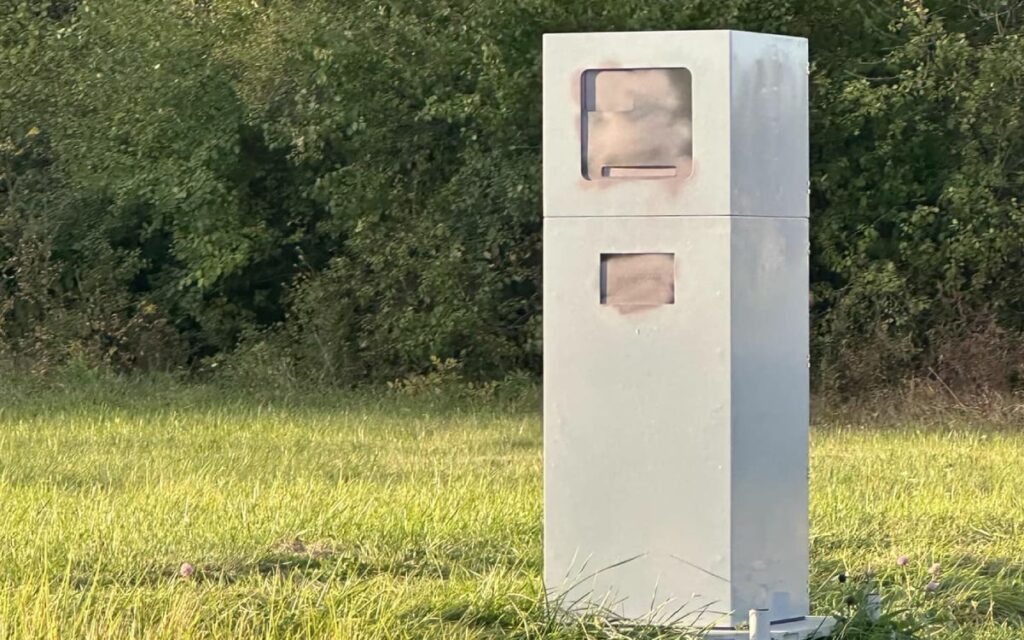 Speed enforcement camera located on Rice Road in Welland has been vandalized several times. Photo: Facebook
 While Welland City Council is divided over the proposed 2024 Budget, another key issue is also being intensely debated: Regional Speed Cameras.
So far, four speed cameras have been installed across the Niagara Region as part of its new Automated Speed Enforcement Program. The pilot program was drafted in response to serious concerns regarding the well-being of children and residents walking in community safety zones. One of the four cameras has been installed on Welland's Rice Road, north of Alexander Kuska Catholic Elementary School.
As the Regional Council prepares to review the pilot program, commonly called Vision Zero, in January 2024, Welland municipal councillors are voicing various concerns.
City Councillor for Ward Two, David McLeod, says that he has received reports of people being fined inaccurate amounts for a particular speeding violation, as well as receiving multiple tickets. He is also concerned that ticket violations picked up by speed cameras may not result in a fine being received by the driver for nearly a month. For comparative purposes, speed violations that result in a driver being pulled over by a Niagara Regional Police officer will result in an immediate fine being issued.
 Adam Moote, Ward One Councillor, fears the pilot program rollout was not planned adequately. He also expressed concern that the Rice Road location's distinctive nature needed more consideration.
The Councillor for Ward 4, Bryan Green, argued that addressing speeding is a top priority for residents. He supports the installation of additional cameras across the city.
The Niagara Independent contacted Welland Ward 5 City Councillor Graham Speck for comment. "One of the biggest complaints we hear while door-to-door canvassing is speeding vehicles," Speck said. "Homeowners are frustrated with a city's lack of ability to get traffic to slow down," he continued. "Speeding vehicles are a moving violation, and City bylaw staff cannot issue speeding tickets." "However, I have heard that because of the delay in receiving a speeding ticket by mail, a driver may commit the same offence for a week or more before the first ticket is received in the mail." "In subsequent days, more tickets may arrive by mail, adding up to substantial fines. If the region is truly doing this as a deterrent, something needs to be done to inform people sooner that they have been ticketed," Speck concluded.
The Niagara Independent also contacted City of Welland Councillor Adam Moote and Regional Councillors Leanna Villella and Pat Chiocchio for comment on the speed cameras – no comments were received at the time of publication.  
Those interested in learning more about the Vision Zero Road Safety Initiative are invited to do so on the designated Niagara Region webpage.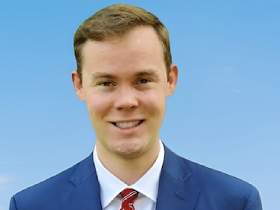 Nick Redekop completed his Honours Bachelor of Arts Degree in Labour Studies at Brock University. He has previously served in municipal and federal politics. In his free time, Nick enjoys following sports, taking part in outdoor activities, and reading biographies. Nick resides in Niagara Falls