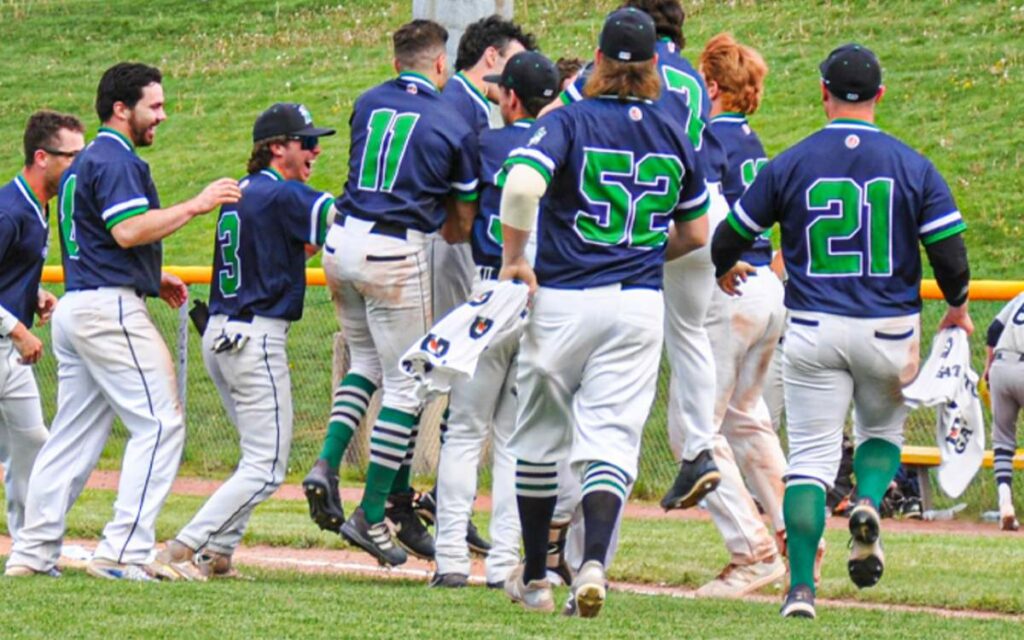 Franchise had busy off-season, adding 1,600 new seats to stadium and several new players to line-up. Team kicks off 2023 campaign this week. Image from May 2022. Photo credit: Welland Jackfish/Steven Ruddy
Upgrades to their lineup and stadium means expectations are high this season for the Welland Jackfish. 
First pitch on the 2023 campaign flies Thursday night as the Jackfish host the Hamilton Cardinals in a 7:25pm start at Welland Stadium.
The franchise added 1,600 backed, cup-holding, seats off the field, and double-digit new players to its roster on the field.
Coming off an impressive (31-11) season, field manager Brian Essery is expecting more of the same in 2023. 
"We feel very confident with the group we have," Essery told The Niagara Independent. "Coming off a very successful year in 2022, our expectations are very high this season. The standard for our organization is to be competitive and battle for a championship every season. 
We will be a fast, aggressive, team again this year that will be exciting to watch and tough to play against." 
Welland did lose former Brock Badger standout Justin Gideon to the Quebec Citadels of the Frontier League, but Essery feels they're a deeper team this season.
"We've added to an already very talented returning core," said Essery. "We have definitely added depth throughout our lineup and this is the deepest pitching staff we've had since coming to Welland. 
Obviously losing Justin Gideon is tough, and impossible to replace. However, we are extremely happy and excited to see him move up and continue to pursue this game at the highest level. 
Our new additions are still very talented, and I have confidence in all of them."
Those new additions include Luis Jean out of the Dominican Republic, who played in the Colorado Rockies organization, Steven Moretto, McCoy Pearce, Chris Robinson and Josh Williams, joining returnees Matteo Porcellato, James Smibert and Tyson Gomm. 
The Jackfish starting rotation, at least to begin the season, will feature two new faces according to Essery.
"We are going to start the season with three starters, Jake Harford, Adam Jafine and Scott Gillespie. Rich Corrente is battling a bit of an injury at this time, but we expect him back on the mound shortly."
Chris Boatto, Casey Howard, Niagara Falls native Will Jackman, Brett Lawson and hard throwing, fan-favorite, Deivy Mendez of the Dominican Republic are the returning relievers to the Welland pitching staff, while Michael Mueller and Julian Tymochko are the new faces coming out of the bullpen. 
There are two other local players on the Jackfish roster, both from Niagara Falls. Utility man Brandon Underhill and newly signed outfielder Ethan Pasco.
All-star catcher Sam Cawker returns for his second season in the Rose City. 
With all the upgrades to the stadium we're all extremely excited to get the season going and can't wait to see all the fans in Welland again. 
The goal is to bring a championship to Welland, and we're hopeful 2023 is the year," Essery added.
The Jackfish play a 42-game schedule with 21 home dates. For more information, including tickets, visit wellandjackfish.com 
The eight-team Intercounty Baseball League features Welland, Hamilton, the London Majors, Guelph Royals, Toronto Maple Leafs, Barrie Baycats, Kitchener Panthers and Brantford Red Sox.
For more information visit theibl.ca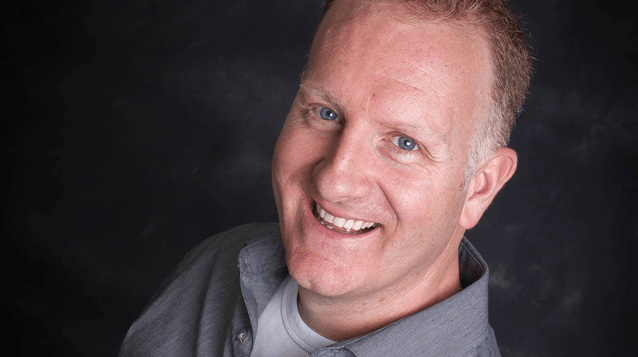 Rod Mawhood is a lifelong Niagara native who has had the pleasure of working in all three mediums – Radio, Print and TV – for over 20 years. His first announcing gig was with the then St. Catharines Stompers. Since then he's worked in radio and TV in Toronto, and currently is the announcer for the Niagara IceDogs and Niagara River Lions.
Rod also covers the Buffalo Bills for FOX Sports and the Buffalo Sabres for NBC Sports.