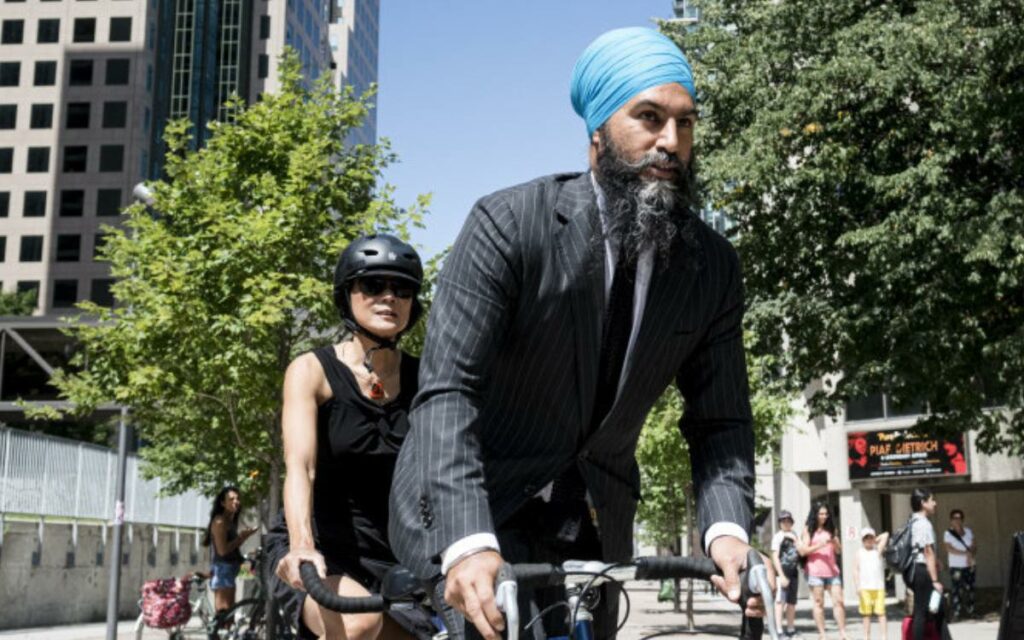 Of late, the federal NDP has struggled to break through in Toronto. However, with a progressive champion like Olivia Chow at the helm, the party's chances of picking up more seats in the vote-rich metropolis have likely increased. Chow's victory may also prove advantageous for the Conservatives, as any seat that's not a Liberal seat is good news for the hopeful government in waiting. Photo credit: The Canadian Press/Christopher Katsarov
Now that the battle to lead Canada's largest city is over, a new battle begins. 
No, it is not the obvious battle between Mayor-elect Olivia Chow and Premier Doug Ford, but one brewing on the federal level. At the heart of all politics is winning. And, at the heart of this fight is federal political parties jockeying for more seats in the vote-rich GTA. There is no better protagonist in this clash than Olivia Chow. 
Chow has had a successful career in public service, advocating for social justice, affordable housing, and better public transportation. Her victory in the mayoral race not only signals a departure from conservative leadership that had dominated Toronto for over a decade but also could mark a change in the tide for how Torontonians vote. 
In mayoral races in the past, progressive candidates struggled to mobilize support in neighbourhoods like Scarborough, Etobicoke and York and were only able to win in the downtown core. Chow was able to build a strong base and appeal to a diverse range of voters. Her election will galvanize progressive voters and potentially lead to an increase in support for the federal NDP, of which Chow is a prominent member. 
For the past three elections, the federal NDP has struggled to break through in Toronto. They have come close in a number of downtown Toronto ridings but struggled to make it past the finish line. With a progressive champion like Olivia Chow running the city, their odds and hopes should increase. Not only will they be able to point to a progressive leader implementing similar policies in the country's largest city, but will also have access to Chow's election machine.
Elections are won with the help of volunteers who are willing to call people, knock on doors, hand out campaign literature, drive people to polling stations and remind supporters to vote on Election Day. Chow's campaign and collection of support lines-up well with the NDP. If they are able to leverage similar tactics that Chow used, including her volunteers, their path to picking up a few Toronto seats becomes a much easier hill to climb. 
Similar to the NDP, Conservatives have been boxed out of Toronto for over a decade. The last time the federal Tories took a seat in Toronto was when they formed government in 2011 and won half their seats in Ontario. Since then, it has been a sea of red with the Liberals cleaning house.
A Chow mayorship provides the Conservatives with an opportunity to present a clear contrast between their vision for Canada and the one that progressives are painting. They will likely point to tax increases, struggling government services and overspending stemming from Ontario's capital city as reasons why they are best suited to govern. Even if that does not work, a stronger NDP means fewer seats for the Liberals and the reality is any seat that is not Liberal is good for the Conservatives. 
Unlike the NDP or Conservatives, a Chow-led Toronto does not change the Liberals' game plan. As they have shown in past elections, they are very effective in finding and mobilizing support. They will look to use their record in government as proof that their progressive ideas work well, while positioning themselves as the only progressive party that can defeat the Conservatives and keep Canada on a clear path forward. 
At the end of the day, the power is with voters, especially in vote-rich Toronto, to make the decision on who they want to be in the driver's seat of Canada's future. Maybe the election of Chow was a fluke, or maybe it is a sign of what is to come. Only time, and the ballot box, will tell.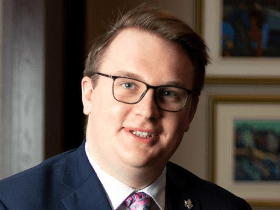 Daniel Perry is a consultant with Summa Strategies Canada, one of the country's leading public affairs firms. During the most recent federal election, he was a regular panelist on CBC's Power and Politics and CTV Morning Ottawa.