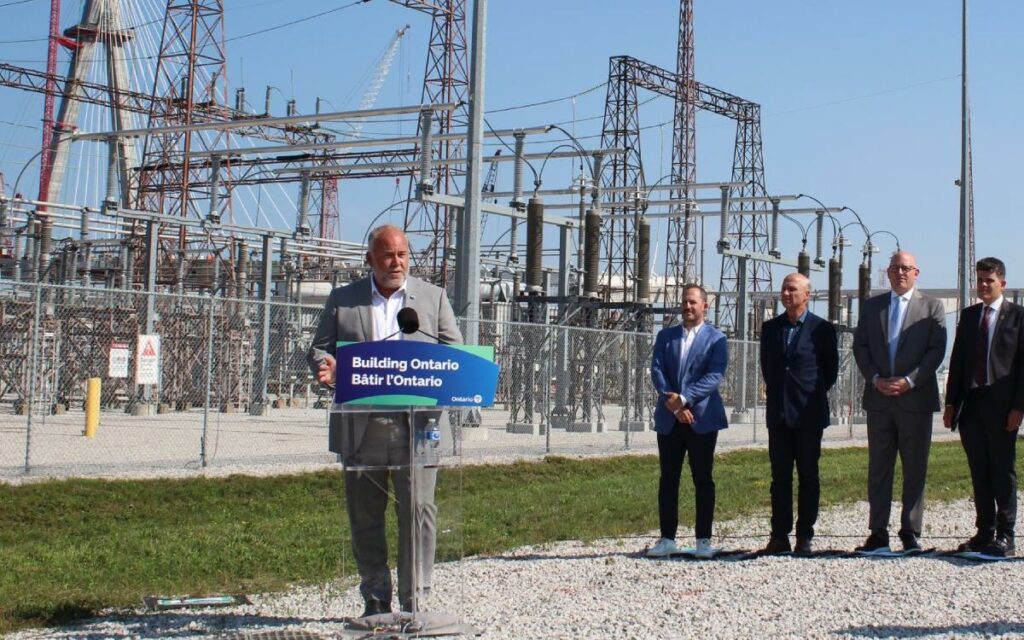 Though it'll be a monumental challenge, the province at least has a long-term plan to ensure Ontarians can keep the lights on in the years and decades ahead. Pictured is Ontario's Energy Minister Todd Smith in Windsor announcing the government's new 'Powering Ontario's Growth' plan, July 10, 2023. Photo credit: Twitter/Todd Smith
Ontario Premier Doug Ford's trademark "get it done" bumper sticker is about to meet its greatest challenge – making sure the lights stay on.  
Ontario's growing energy needs are expected to double in the next few decades according to the Independent Electricity System Operator who worries about such things. More electric vehicles, more heat pumps, more manufactures converting to electricity, more homes, more people. More everything except power to sustain it all.
And while "decades" may sound a long ways off, the time disappears quickly when you are talking about building say, a new nuclear plant, as the government recently announced. The consultation and regulatory reviews, not to mention actual construction can take over a decade. And that is if all goes according to plan. If history is any guide, it is a big assumption, to say the least. 
Give the government credit, however, for recognizing what needs to be done. In typical Ford fashion, it has jumped in with all four feet. Ontario Energy Minister, Todd Smith, has just launched an ambitious, multi-pronged plan to try to meet the province's energy needs.
It includes refurbishing its existing nuclear plants in Pickering and Bruce County; building a totally new plant on the Bruce site; building four small nuclear modular reactors at the Darlington nuclear plant; launching a new, long-term competitive procurement process for alternative energy sources like wind and solar and hydroelectric; extending current natural gas generation; expanding battery storage capacity; increasing efficiency of existing hydroelectric generating sites and transmission lines; and finally, building new transmission lines and across the province.
What could possibly go wrong? Well, quite a bit actually.  
First, the costs. It was noteworthy that the Energy Minister didn't include a price tag with his plan, but not surprising. Given current inflation, supply chain problems, talent shortages and the history of soaring costs associated with nuclear projects, no one really knows what the final multi-billion dollar price tag will be.
Secondly, red tape. It will take years to get through the regulatory processes and environmental assessments required, not to mention the years of public consultation required to do so.  
Relationships with many impacted First Nations groups could also be problematic.  There are clearly local economic benefits to be had for Indigenous communities, but such deals are notoriously difficult to negotiate, and the many groups potentially affected will not be unanimous in their expectations or demands.  
New technology itself could be a stumbling block. The four small reactors will be the first to go into service for a full-sized power grid in North America or Europe. While certainly promising, there will be costly hiccups to be sure. And the descriptor "small" is a bit misleading – each unit is expected to be the size of a football field. 
Finally, simple politics could well throw a wrench into the gears. Imagine a government on the brink of an election, fighting local communities up in arms over expanded transmission lines or a new nuclear plant, however small, in their neighbourhoods. The temptation to back down for short-term political gain will be tremendous, if history is any guide.  
And of course, odds are that the political stripe of the provincial government could change more than once over the next few decades. Again, history shows that one political party's priority isn't necessarily shared by another.  
So, give brownie points to the Ford government for having a multi-year plan to meet our future energy needs. But don't put your bets down yet on whether they can "get it done."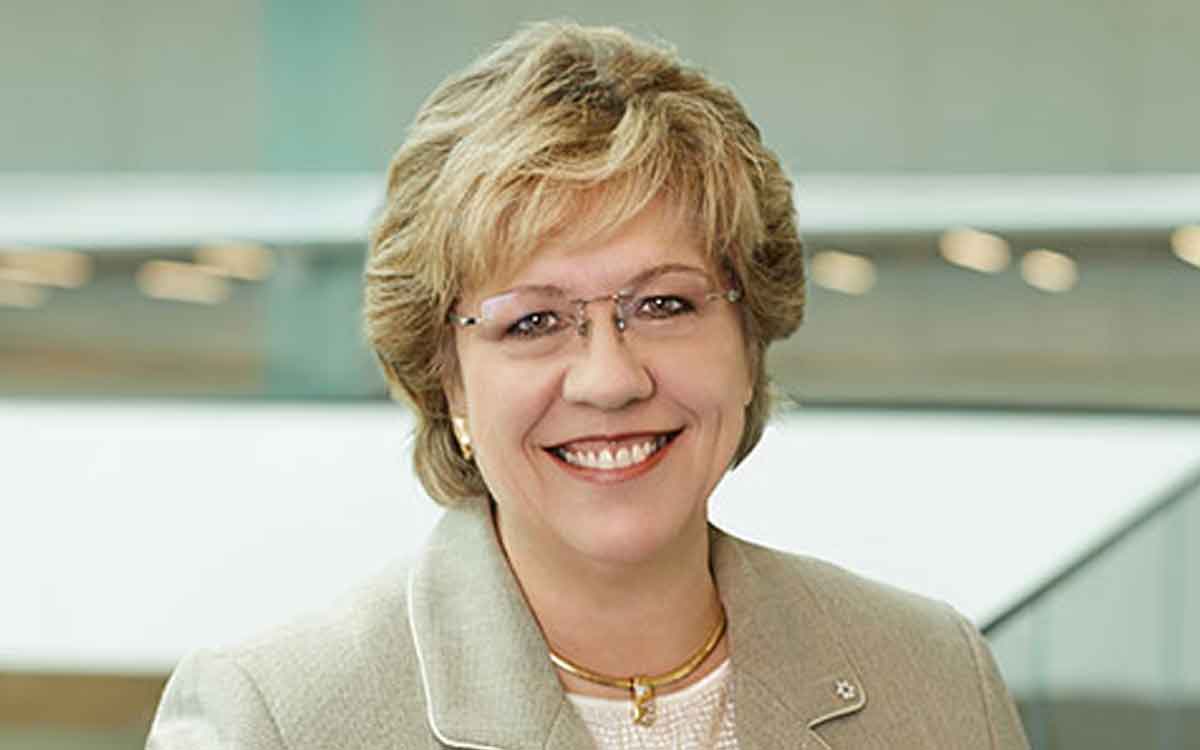 Janet Ecker is a former Ontario Finance Minister, Minister of Education, Minister of Community and Social Services and Government House Leader in the governments of Premier Mike Harris and Premier Ernie Eves. After her political career, she served as the founding CEO of the Toronto Financial Services Alliance, a public-private partnership dedicated to building Toronto region into an international financial centre. She currently sits on a number of corporate and non-profit boards, agencies and advisory committees.
Ms. Ecker received the Order of Canada for her public service contributions and was recognized as one of the "Most Influential People in the World's Financial Centres" by Financial Centres International.  She also received a "Canada's Most Powerful Women: Top 100 Award" from the Women's Executive Network and the Richard Ivey School of Business, among other awards. She is also one of the founders of Equal Voice, a national, multi-partisan organization working to elect more women.