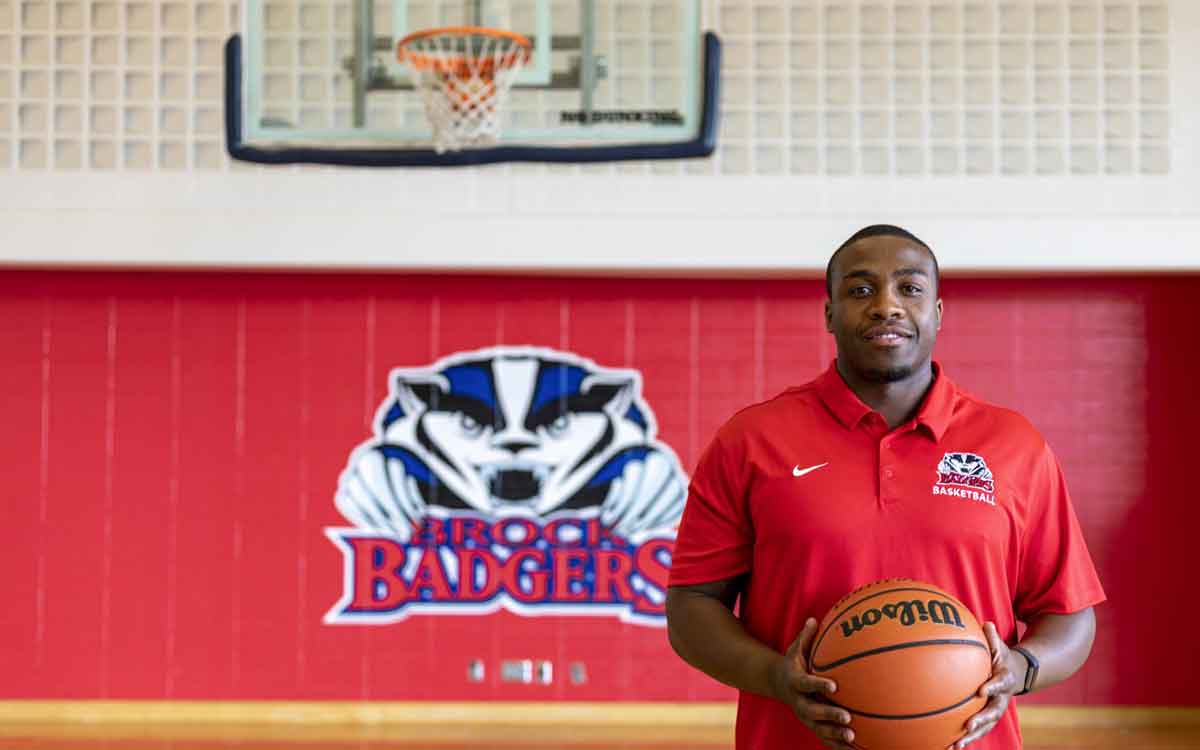 Willy Manigat is the head coach of Brock's men's basketball team. Photo: Brock University
Willy Manigat sounds like a seasoned vet. A veteran head coach.
You would never guess he's just months into his new, and first, role as a head coach.
Manigat was named bench boss of the Brock Badgers Men's Basketball team back in June, and officially took over the job on July 5.
The Montreal native, who grew up in Ottawa, and point guard won National Championships with the perennial powerhouse Carleton Ravens both as a player and as an assistant coach.
Not surprisingly, Manigat lists one particular trait as the key to building a championship.
"Culture," said the 31-year old. "You have to set it every single day. Everyday you have to address it."
And he learned that working under Canadian University Basketball legend, and former Ravens head coach, Dave Smart.
"His approach to things off the court," Manigat added. "Having your hand on the pulse of the team at all times."
Manigat takes over a Badgers team that finished the 2018-19 season with an overall record of (18-9) and a second straight appearance in the OUA (Ontario University Athletics) Final Four. However, Brock lost its two top scorers from last season to graduation in Johneil Simpson and Cassidy Ryan but Tyler Brown, who played pro this past summer for the Niagara River Lions, will still run the point.
"We have a team that if we continue to do what we need to do on a daily basis, and we fight for each other, and we learn to compete, and we learn to work hard, I think we'll surprise some people," said Manigat.
"But it's up to the players. They have to decide their identity and hold each other accountable."
The Badgers play a 22-game regular season schedule with all home games at Bob Davis Gymnasium on campus of Brock University, beginning this Saturday night at 8 pm.
Brock will also play one home contest, yet to be announced, at Meridian Centre in downtown St. Catharines.
Visit gobadgers.ca for more information on Brock basketball.
As for Manigat's message to his players heading into Saturday's home opener against the always impressive Ryerson Rams.
"Defend and rebound and have some fun."
Manigat is the first to admit he's a defensive minded coach, but hard work trumps all, and he hopes to bring a Championship mentality from Carleton.
"If youngsters can learn hard work, and never giving up, and secondly the ability to listen. That's what I tell my players all the time," Manigat said.
It's still early in the process, but Manigat is glad he made the move to Brock and was quick to praise the people of the Niagara Region.
"I would thank the Niagara community for welcoming me. Being part of the Niagara community was something that was on my list if I was going to leave a powerhouse like Carleton. It feels like home. Thank you for making Niagara my new home.
I hope the people of the Region will come out and support these guys. They work hard, and they deserve it."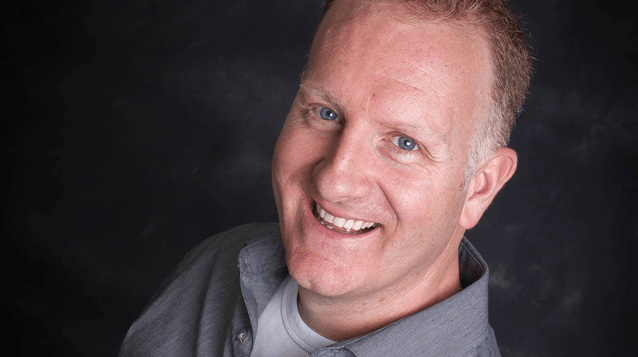 Rod Mawhood is a lifelong Niagara native who has had the pleasure of working in all three mediums – Radio, Print and TV – for over 20 years. His first announcing gig was with the then St. Catharines Stompers. Since then he's worked in radio and TV in Toronto, and currently is the announcer for the Niagara IceDogs and Niagara River Lions.
Rod also covers the Buffalo Bills for FOX Sports and the Buffalo Sabres for NBC Sports.