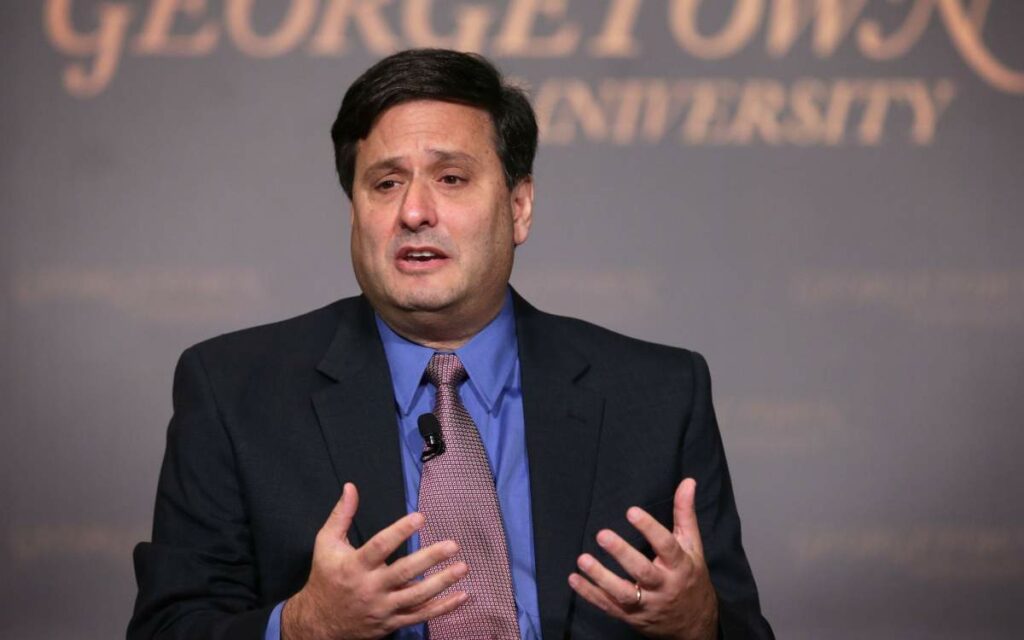 President Joe Biden's most trusted and powerful advisor, White House Chief of Staff Ron Klain. Photo credit: Getty Images/Alex Wong
Ask any sentient person in North America and they can tell you Joe Biden is the President of the United States. They may even tell you he holds the most powerful office in the Republic. However, they likely don't know the name of his most trusted aid and probably the most important man in America today. 
His name? Ron Klain. Nonetheless, very few know much about Mr. Klain, except that he holds the title of White House Chief of Staff. Even though that may sound foggy, it should be stated plainly, Mr. Klain controls the agenda of the president. He clears who can see him, for how long, and in regard to what issues. Given Mr. Biden's advanced age, lack of energy, and increasing unsteadiness in the face of questions, ensuring the president's schedule, priorities, and engagements take on greater importance. 
Ronald Alan Klain turned 61 this past August. He has served as Chief of Staff to two former vice presidents, Al Gore (1995-99) and his present boss from 2009-11. Klain, born in Indiana, has been likened to a Prime Minister in a parliamentary system where the Head of State serves in a ceremonial role. Mr. Biden often seems to wade into discussions half aware of the topic and more interested in sharing an anecdote from his childhood, so Klain must swing into action quickly to clarify off-message comments, re-centre the administration's goals, and clean up verbal gaffes the Chief Executive commits on too many occasions. 
Klain stands in complete contrast with the four chiefs of staff who served President Trump. The Donald needed a Chief of Staff but never acknowledged this fact, diminished the role, and often ignored the advice most presidents have utilized to close deals, complete legislation, or mend a broken relationship. Klain does all this for Biden and more. 
As Mark Leibovich, writing in the Washington Post put it, about six months into Biden's term, "Mr. Klain is an unquestioned man to see in the current White House, the most influential chief of staff of recent vintage…" Or as Leibovich infers from other White House members, "People in and around the White House describe Mr. Klain as the essential nerve center of an over-circuited administration whose day-to-day doings reflect how this White House works and what it aspires to." In other words, if you want to get something done in Washington, you need to talk to Ron Klain. What makes Klain so invaluable? 
Klain possesses what many call a Beltway Resume. This means Klain belongs to the Washington establishment, having long ago given up personal dreams to serve as a point-man for whatever powerful Democrat needed him, especially at the White House. Klain graduated first from Georgetown, a prestigious university that includes alumni as diverse of Bill Clinton, Antonin Scalia, Ted Leonsis (owner of the Washington Capitals), and media diva, Maria Schriver. 
Later, his connections assured in DC, Klain graduated from Harvard Law School and then clerked for Supreme Court Justice Byron White. He tuned up his resume with a stint serving liberal congressman Edward Markey of Massachusetts, before beginning a long White House career in a variety of positions, including that of point man for Al Gore during the 2000 recount of the presidential election, which Gore eventually lost.
In the years that followed Klain found himself doing jobs as varied as serving as a debate coach for John Kerry, Barack Obama, Hillary Clinton, and Joe Biden; acting as Obama's Ebola Czar in 2014 when that disease threatened to blossom into a pandemic; and taking a position on Hillary Clinton's presidential campaign in 2015. 
Bryn McCarthy, the day after Biden became president wrote that Klain, "Over the years…has become adept in understanding the powers of the legislative and executive branches, a fundamental quality for this role." This experience, these contacts, his boundless energy, laser-like focus on his job, and credentials unparalleled in the Democratic Party made him an obvious choice when Joe Biden assumed the presidency almost two years ago. 
During the two years Klain has been Chief of Staff, Biden has found himself in political trouble, but never without means of escape. Klain's efforts in guiding Biden's agenda, protecting his privacy, and translating the president's awkward moments reveal a deep loyalty, unwavering competence, and surefooted instincts. His critics like to credit him with being Biden's brain, the same way former GW Bush advisor Karl Rove was described. There may be some truth to that, but Klain claims he follows the president's wishes and puts wings to his priorities. Klain has drawn on his long-time relationships in Congress to help the Biden Administration pass legislation that often seemed out of reach. 
The Inflation Reduction Act passed at the last moment on the heels of getting Senators Manchin of West Virginia and Sinema of Arizona to vote yes was no easy feat. The more moderate senators from reddish states had no interest in spending beyond the trillions already poured into the economy, but Klain, working the phone for Biden helped to get the deal done. 
When Biden contemplated his Student Loan Relief Plan, Klain ensured the White House had a lengthy fact sheet prepared and even though Biden had indicated he could not forgive debt, he nonetheless did it. Klain's strategy included likening the forgiveness to businesses which had borrowed money during COVID to survive. Most did not accept the comparison and the Courts are now stalling the program, but Klain always has a plan, works to find a way, and believes in the old adage that while government may not be able to solve every problem, he would rather be caught trying to help than do nothing. 
As Joseph R. Biden gets close to the mid-point of his term and faces a self-decreed deadline about his future plans, in particular, a campaign for a second term at the unprecedented age of 81, Ron Klain's fingerprints will be all over the rational for whatever Biden decides to do. It seems likely Biden will go for it despite his obvious age-related challenges. He can count on his loyal lieutenant to clear a path, justify his boss's decision, and make a formidable case for re-election. 
Those of us interested in American politics await the upcoming feature presentation with popcorn on hand.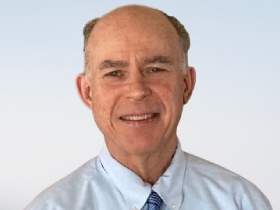 Dave Redekop is a retired elementary resource teacher who now works part-time at the St. Catharines Courthouse as a Registrar. He has worked on political campaigns since high school and attended university in South Carolina for five years, where he earned a Master's in American History with a specialization in Civil Rights. Dave loves reading biographies.