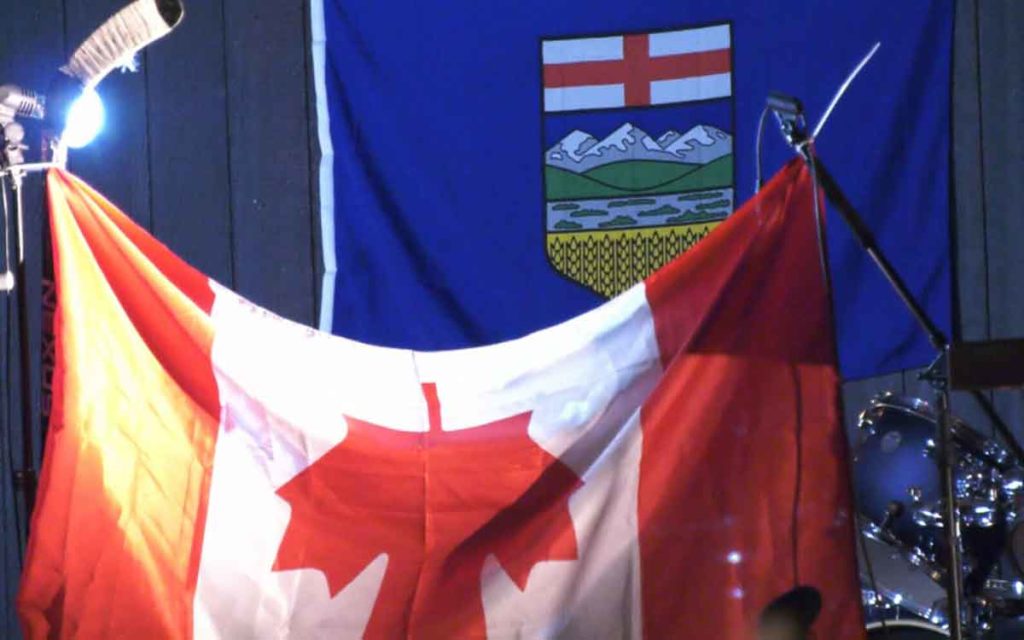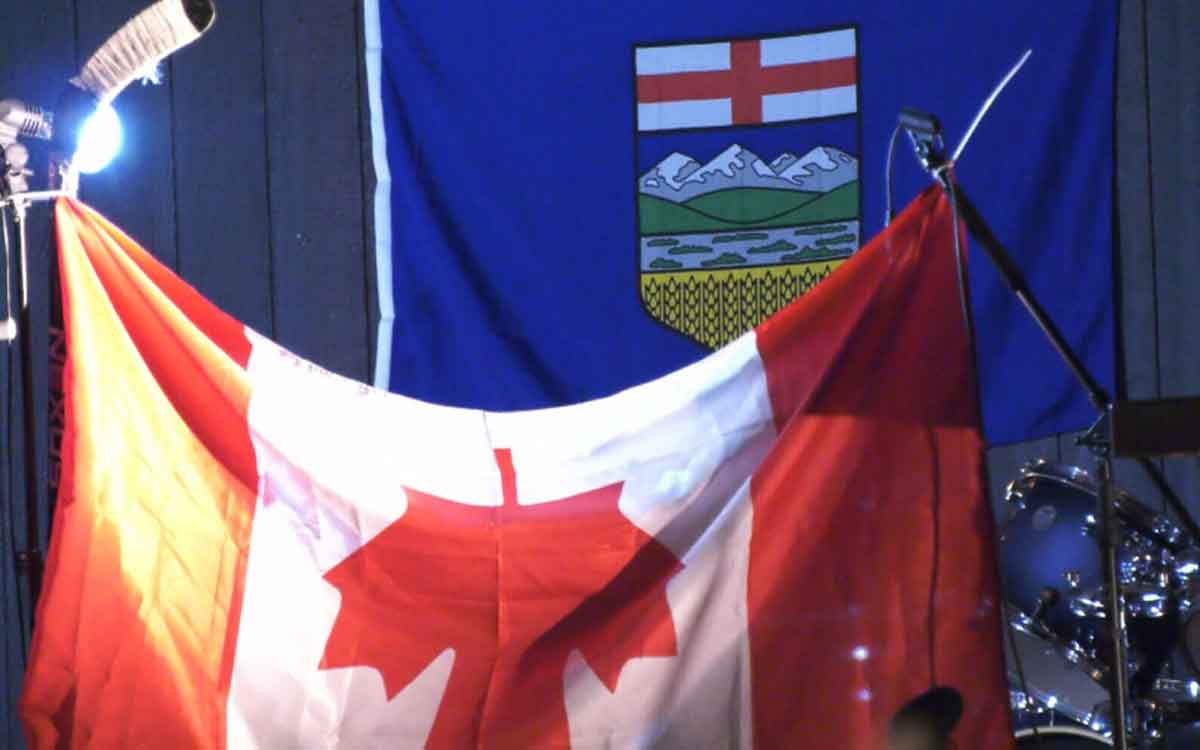 A Canadian flag is displayed upside down at a Wexit rally. CTV News.
"This is a serious existential crisis for this country."
Harrie Vredenburg, Professor of Global Energy at the University of Calgary's School of Business, assesses the state of Canadian politics and summarizes by calling it an "existential crisis." What else might any Canadian think in reflecting on the events of the past week: Teck Resources walking away from its Alberta mine, the Wet'suwet'en territory standoff over the Coastal GasLink pipeline unresolved, an escalation of demonstrations and blockades that have halted trains and businesses across the country, and a Prime Minister and federal government demonstrating time and again their reluctance to restore order.
On Teck's abandonment of its $20-billion-7,000-job Frontier mine project,  Professor Vredenburg stated in a CBC interview, "Companies comply with all the regulations and in the end it still comes down to a political decision. There's a lot of ambiguity and uncertainty in this country for investment in any type of resource." He observed: "The political morass we're in, it's a mess. What you have are investors or directors of a company like Teck who are saying, "This isn't the kind of place we want to be investing in…. If you're on the outside looking in, you're saying, "Whoa, we'll wait to see if that ever passes." Canada is all risk, risk, risk."
The professor's analysis portrays the underlining circumstances that drove the Teck Resources decision last week. CEO Don Lindsay cited the country's political uncertainty as the reason for the company's withdrawal from the Albertan project. Lindsay said Teck did not want to be "at the nexus of much broader issues that need to be resolved … there is no constructive path forward." Lindsay stated that the company would not consider any further investment in Canada without the government having a framework in place that reconciles resource development and climate change.
Resource development projects must also navigate the politics of Canada's indigenous communities. With the Teck's Frontier mine, one might think it is beneficial to have a total of 14 indigenous communities signed onto the project. Yet, like the politics that is disrupting B.C.'s Coastal GasLink project, agreements with indigenous leaders and peoples guarantee nothing. In B.C., even though 20 local First Nation elected councils approved of and are participating in the natural gas project, a handful of Wet'suwet'en territory hereditary chiefs have effectively derailed years of planning with a roadblock.
The Teck decision shone a clearer light on another recent announcement from Alberta — the release of the Buffalo Declaration, a document championed by four irritated Albertan MPs. These western MPs have delivered a plan for their Province, described as their "culturally distinct region" to remain within Canada. The declaration highlights frustration in the handling of the resource sector, equalization payments and it proposes a series of initiatives and political gestures that will go a long way towards easing the tensions in the West.  It states: "Confederation must rectify the critical injustices that prevent Alberta's equal participation in Canada." The Buffalo Declaration concludes with "The path forward starts today. One way or another, Albertans will have equality." (Some have commented that this is no more than an idle threat; but, the declaration's attempt to work within confederation will be much more constructive than the possible outcomes of the Wexit movement to separate, or Premier Jason Kenney's announced referendum legislation.)
Compounding these complications are the multiple rail blockages and disruptive demonstrations that have now become commonplace across the country. From Vancouver to Montreal, from Edmonton to the GTA, bands of young militant protestors have jarred the routines of ordinary Canadians with uncompromising demands and seemingly no goal other than to create havoc and unrest. Today we have our political leaders and mainstream media debating on whether to call these people protestors or anarchistic radicals – and this is nothing but a moot argument. Whoever the perpetrators of the blockades and demonstrators are, the lawlessness that has shut down rail service and halted a Nation's economy must be addressed by our political leaders. Finally, news on Wednesday headlined our Prime Minister stating, "It is extremely concerning to see people endangering their own lives and the lives of others…"
In a Washington Post editorial, our southern neighbours expressed their dismay at Canada's political response to the current affairs.  "The present crisis is another example of how the Canadian state has embarked upon a remarkable social experiment of gradually devolving its responsibility to uphold the broad national interest — particularly the approval of economically critical natural resource projects — to anyone who claims to speak for Canada's 1.7 million indigenous residents. This is a risky and radical political idea, and it should be treated with the sort of skepticism all risky and radical ideas deserve… it should never be forgotten that the Canadian state is only as powerless as it chooses to be." (An ironic aside is the fact the Post's masthead mantra is "Democracy Dies in Darkness.")
In another editorial, Canadian political commentator Spencer Fernando laments "time is running out for Canada" and asserts "The Trudeau Experiment is over: a country can't survive without unity, patriotism and identity." Indeed, when people stop believing that the whole is greater than the sum of its parts, when people no longer recognize the wonder of their historic achievements nor the primacy of their existing laws, than the dreams and aspirations of a Nation will die.
The country Canada is dynamic: it has had a remarkable past and there's potential for a remarkable future. It has thrived as a welcoming and accommodating land for all, prospered with the development of its natural resources, and has become one of the most enviable places in the world to live. Canada's society was founded on and has been sustained with the principles of peace, order and good government. Herein is the existential crisis: we must have our Canadian political leaders (starting with PM Trudeau himself) begin to act assuredly on our country's foundational principles.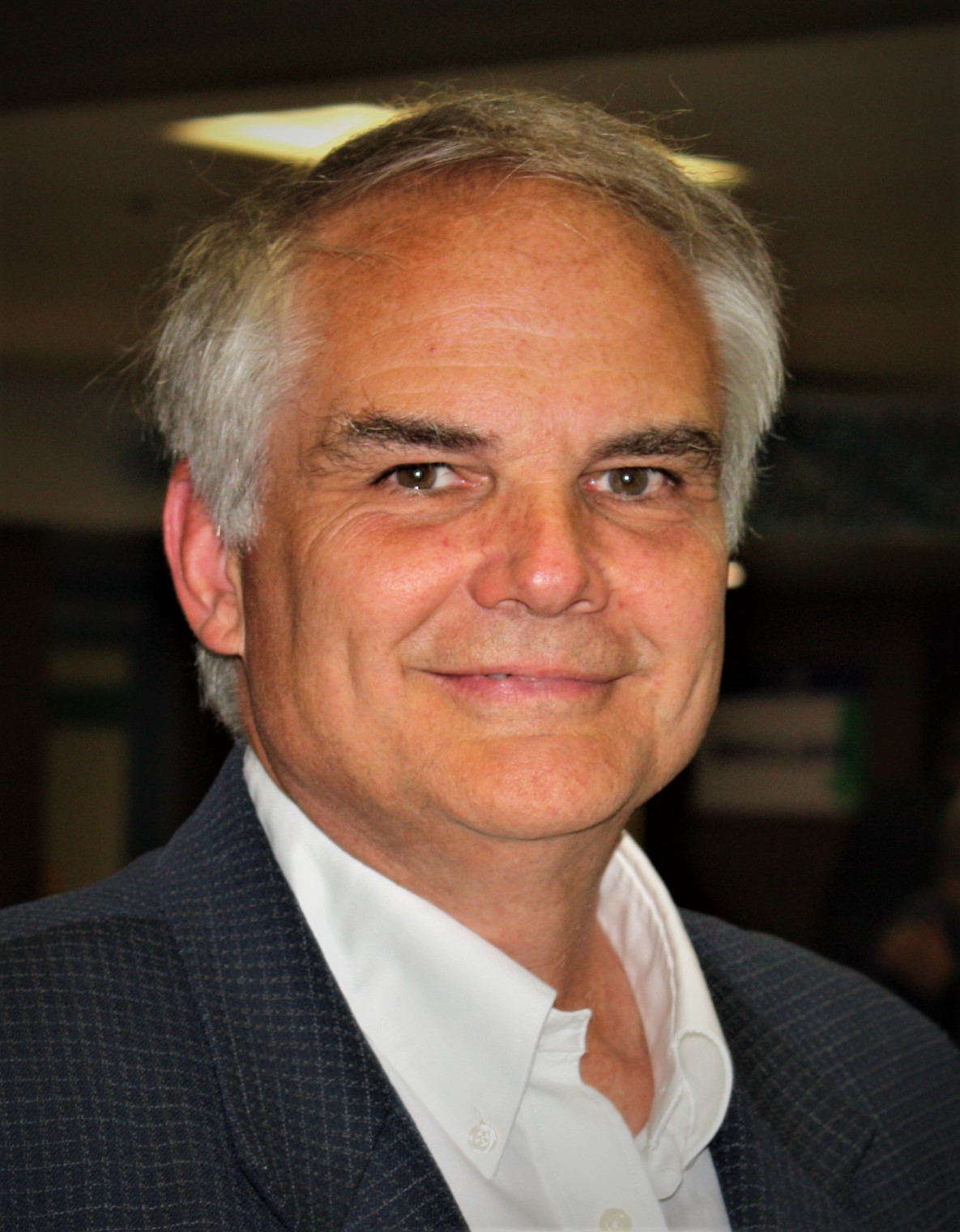 Chris George is an advocate, government relations advisor, and writer/copy editor. As president of a public relations firm established in 1994, Chris provides discreet counsel, tactical advice and management skills to CEOs/Presidents, Boards of Directors and senior executive teams in executing public and government relations campaigns and managing issues. Prior to this PR/GR career, Chris spent seven years on Parliament Hill on staffs of Cabinet Ministers and MPs. He has served in senior campaign positions for electoral and advocacy campaigns at every level of government. Today, Chris resides in Almonte, Ontario where he and his wife manage www.cgacommunications.com. Contact Chris at chrisg.george@gmail.com.