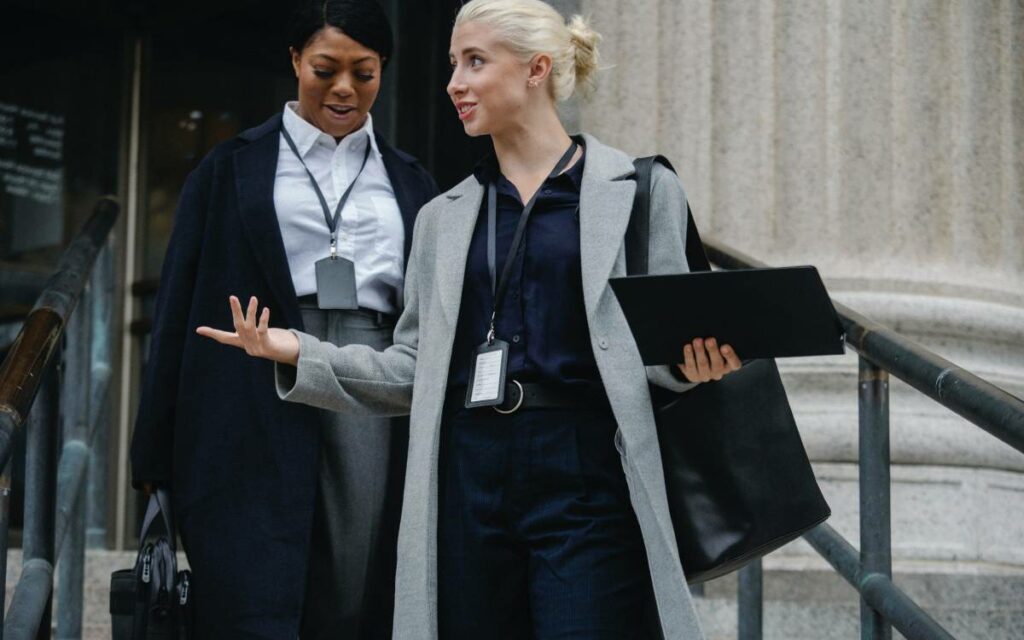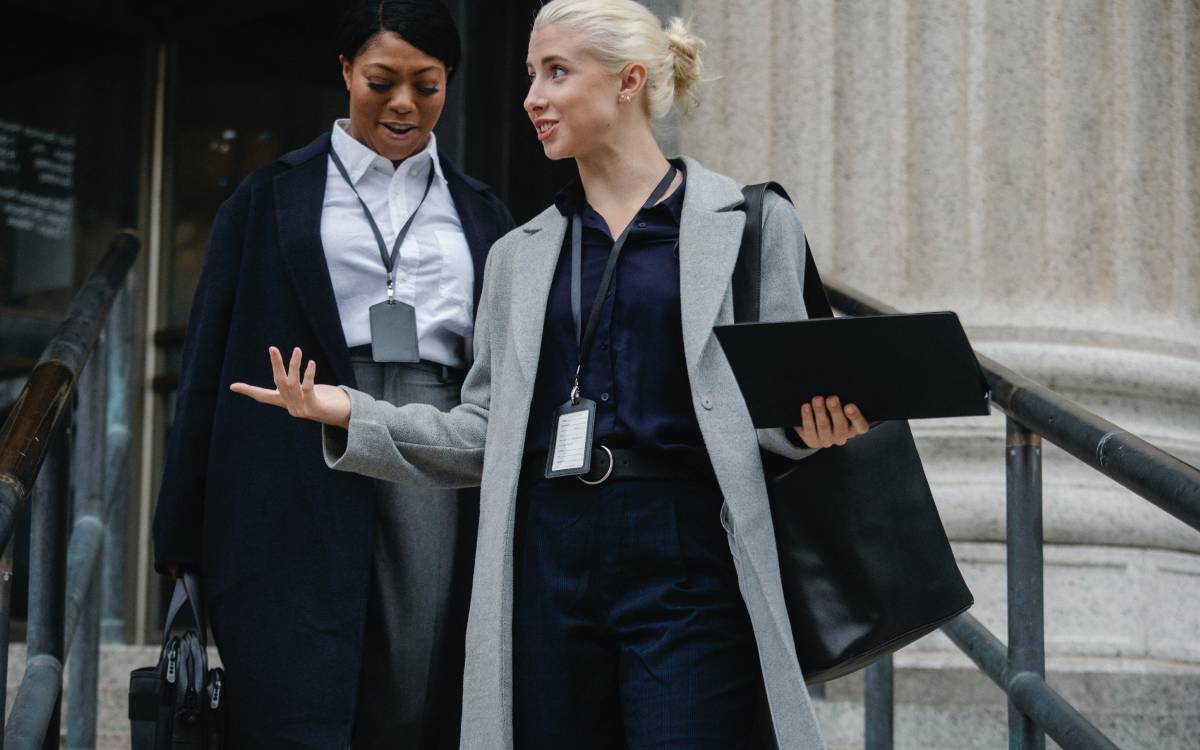 At this point, it appears more likely than not. The idea is steadily gaining momentum. In the eyes of many, the positives outweigh the drawbacks. Photo credit: Pexels/Sora Shimazaki
Many democratic nations are considering adopting a four-day workweek. Canada is no exception. Multiple Ontario parties promised a four-day workweek during the recent election campaign. There are many factors that must be considered prior to implementing a plan of this magnitude. Persuasive arguments exist in favour as well as against such a change. 
Before completing an evaluation of the four-day workweek it is worth examining the historical context that brought us to our current point. There are common principles that are found in most western countries. Trends unique to Canada also exist. 
Sunday was considered a holy day in Europe for most of the past two millennia. British colonies followed the lead of the motherland. Sunday conduct rules were immensely strict. No commerce or recreation was allowed. Farmers could carry out work of necessity on their own land, but labour-intensive tasks were frowned upon. 
Post-Confederation Canada saw marginal relaxation on Sunday regulations. Organized labour advocated greater protection of their day of rest by the start of the twentieth century. The Lord's Day Act was enacted in 1906. This legislation required that all businesses be closed on Sunday. It was seen as a victory for labour because it allowed workers to enjoy a day of family, rest, and worship. 
Unions in Britain, Canada, and the United States later secured a five-day workweek. This advancement was important for two reasons. It allowed many workers and families to enjoy a day of recreation. It also provided the opportunity for those who observed a Saturday Sabbath a greater opportunity to practice their faith. 
Canada went through a period of change in the 1960s and 70s. The Lord's Day Act was originally modified to allow limited recreational activity. Even so, as society became more diverse, the Act was increasingly impractical. Eventually, mandatory Sunday closures were ruled unconstitutional for requiring adherence to an exclusive theological interpretation. 
The past several decades have seen a new model take shape. A five-day workweek has remained the norm for offices and schools. Businesses are usually open on Saturdays and Sundays to accommodate the diverse needs of families and communities. Trades workers usually take advantage of Saturday, and increasingly Sunday, in order to clear their backlogs. There is also the emergence of the gig economy which fundamentally contrasts with the Standard Employment Relationship. 
Our current system has advantages and disadvantages. Perhaps it is more inclusive and pragmatic than some earlier approaches. This does not mean it is immune from criticism. Working seven days a week is more widespread than in any other era. People of faith may experience pressure to work on their Sabbath day simply because colleagues do. Without careful consideration, the well-being of the economy, employees and families could be under threat. Dilemmas such as these can negatively impact a healthy democracy. Could a four-day workweek address such issues? 
Proponents of a four-day workweek cite several benefits. An extra day off per week is up to fifty additional days a year that families can spend together. People could also use this time to cultivate relationships with extended family and friends. A four-day workweek could also stimulate economic growth. People will have additional time to develop new skills, enjoy recreation and support local businesses. Domestic tourism would also boom as families are able to take brief vacations. Finally, while most Christians and Jews observe a Sabbath on Saturday/Sunday, Friday is a special day of prayer and worship for Muslims. Perhaps a four-day workweek could provide ease of accommodation for our Muslim community in academia and business. 
The aforementioned discussion demonstrates the many potential advantages of a four-day workweek. However, those against the proposal have legitimate concerns. There is no guarantee that people will spend an extra day with their families. It could be alternatively utilized for self-focused activities. While personal care is important, perhaps it is worth considering if this policy could encourage excessively selfish tendencies. An extended weekend could increase economic activity. However, it may also have unintended consequences. Supply chains could be stretched. There could also be limitations on customer service availability. A four-day workweek could provide additional accommodation for faith communities. It will be limited, however, since vast portions of the retail/service/recreation economy would remain open. 
There is another issue that must be considered: employee preference/stress. There is no clear consensus on whether employees favour a four-day workweek. In some instances, it could involve longer Monday through Thursday shifts. Even if not the case, employees could experience stress as they attempt to complete their work with less time. Others may appreciate the ability to achieve an enhanced work-life balance by enjoying an extended weekend. 
Now, let's address the big question: will Canada implement a four-day workweek? 
At this point, it appears more likely than not. The idea is steadily gaining momentum. In the eyes of many, the positives likely outweigh the drawbacks. A four-day workweek may not arrive overnight but it is feasibly something that could happen in this decade. 
There are certain actions that should be taken to ensure a four-day workweek is as successful as possible. We would need an informational campaign that encourages citizens to make quality use of extended weekends. It is also important to consider innovative solutions for logistical industries so that our supply chains do not become overwhelmed and commerce remains efficient. Leaders in weekend-centred businesses can consider if/when their employees may observe a Sabbath and seek to accommodate. Finally, some employers may identify hybrid models that could be optimal for their individual firms. 
A four-day workweek is likely coming. There are some key recognizable opportunities that this innovative model can bring to our society. However, we will have to complete all important groundwork to ensure the transition is effective. It may be time for families, educators as well as business and labour leaders, to begin preparing for an upcoming metamorphosis. 
Dave is a retired elementary resource teacher who now works part-time at the St. Catharines Courthouse as a Registrar. He has worked on political campaigns since high school, attended university in South Carolina for five years, and loves reading biographies. 
Nick completed his Honours Bachelor of Arts Degree in Labour Studies at Brock University. He previously served in the Office of Mayor Jim Diodati and the Constituency Office of MP Tony Baldinelli. Nick has always held a keen interest in local, Canadian and international politics. In his free time, Nick enjoys reading biographies and memoirs, studying history and following various sports. Nick resides in Niagara Falls. 
Dave and Nick are father and son.