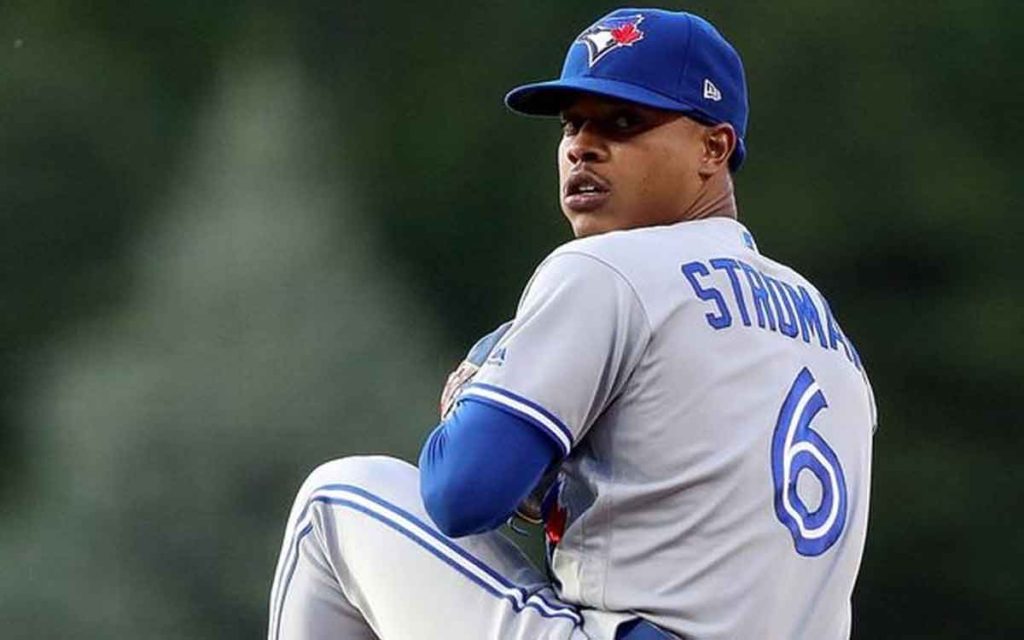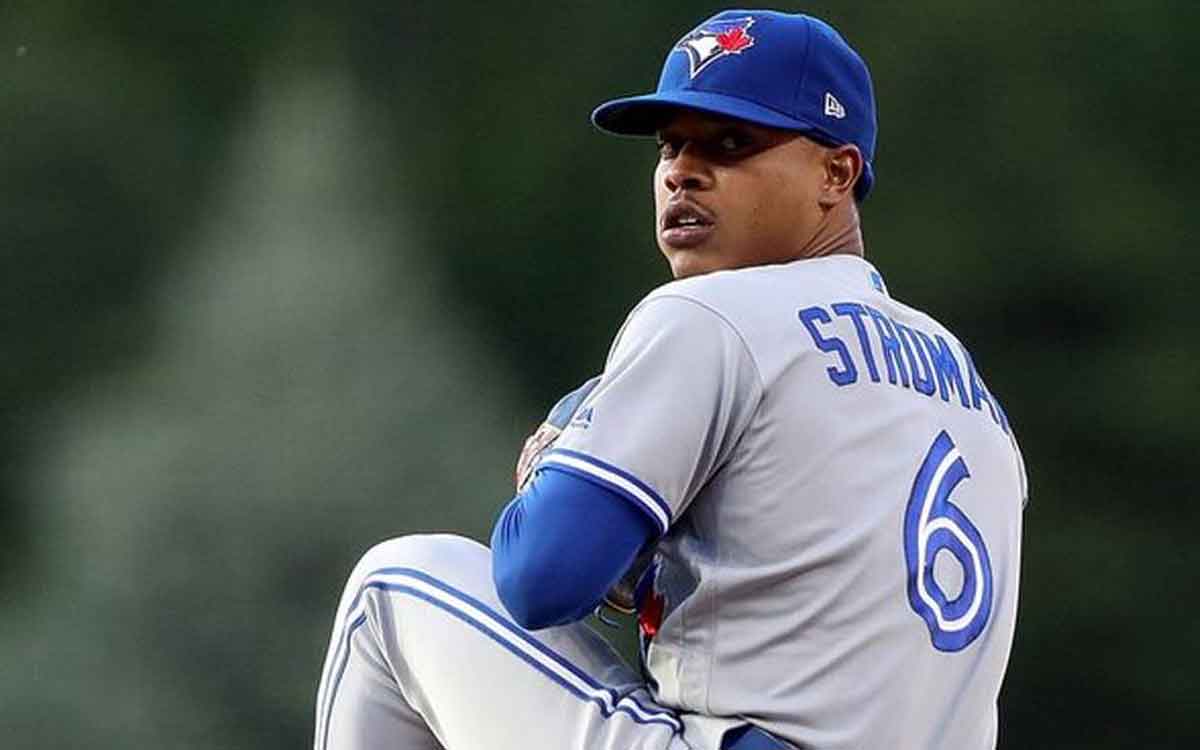 Marcus Stroman of the Toronto Blue Jays.
Almost constantly, professional sports teams are faced with situations that are pointed to by the fans and media as "defining moments". Sometimes this rings true, while others are just the next moments in a series of important decisions that teams are faced with on the road to improvement and, ultimately, the top of the championship mountain.
Which brings us to the Blue Jays and Marcus Stroman. Stroman has been a unique entity in his tenure as a Blue Jay. He brings a blend of talent and swagger to the mound each and every time, utilizing the motivation that somewhere along the road someone told him he wasn't big enough to compete at baseball's highest levels.
This attitude appears to have worn a bit thin with both fans and players throughout the league as Stroman has clearly proved he belongs in the majors. Yet he still tries to portray himself as someone who has to justify continually that he's good enough- as if that isn't the case of every player.
Quirky behavior or a prickly demeanor have never been issues for major leaguers provided they were combined with performance.  There were many examples that Dave Stieb wasn't the easiest to deal with, and the Red Sox endured "Manny being Manny" as long as he was putting up MVP-calibre numbers.
As Stroman struggled with consistency and health over the past couple of years, the fan base and media grew weary of the act.
This year has been something completely different. Stroman has been one of the best pitchers in the American League, and his attitude seems more mature. He has never wavered in his love for playing in Toronto, and perhaps he sees the writing on the wall in terms of his exit out of town.
Which doesn't mean this is a good idea at all. Despite his ups and downs, despite the fact that it seems inevitable that he will be moved, keeping Stroman might be exactly what Toronto needs. With the influx of exciting, promising hitters, the Jays have a window about to open, but they are woefully thin in the pitching department. Stroman checks a lot of boxes….youngish, talented, proven, and he appears to want to be here. The maturation that he is conveying this year might be a sign that he is ready to take that next step to a complete player, not just a thrower. And he could be the mentor that the stable of young pitchers can rely on.
If the Jays do come to the decision that they have to move Stroman, based on his performance this year and potential beyond, then Ross Atkins has to win this trade. Given what other teams have garnered lately for lesser pitchers, fans should expect something substantial in helping with the rebuild that is clearly looking at two to three years away. Getting less than market value just simply won't fly.
Potential is nice to have, but you would always take proven over potential. I love the expression "this player is two years away from being two years away".
Stroman is here now. He's proven. Maybe he's turned a corner maturity-wise. And do Jays' fans really want him going to the Damn Yankees?