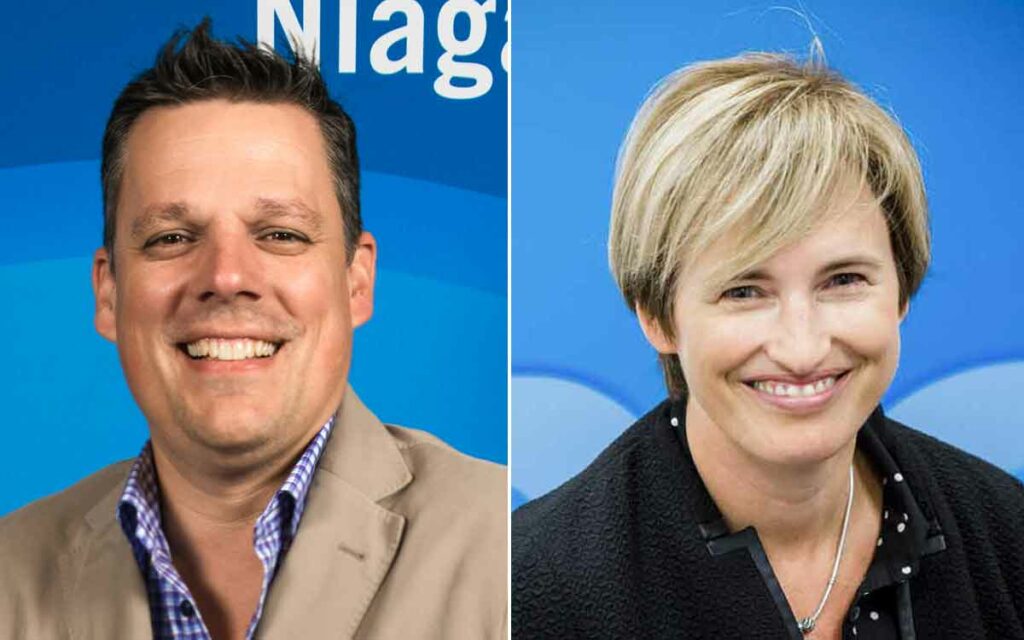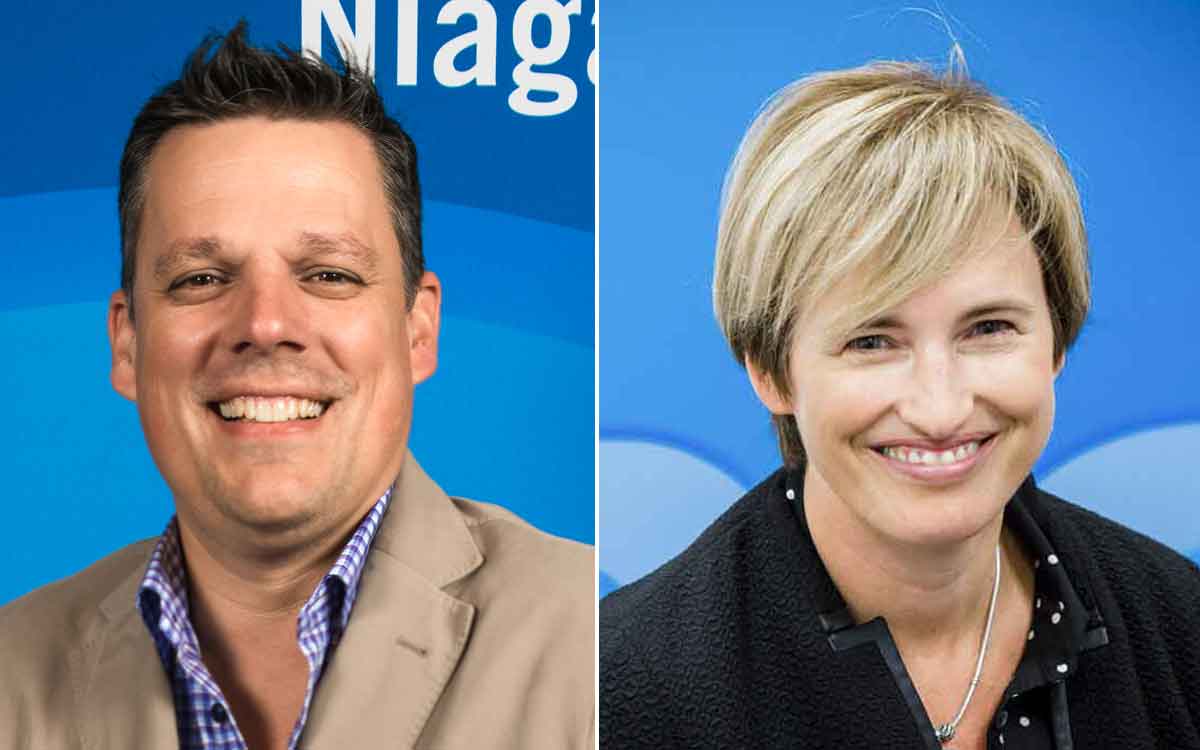 Niagara College's newly elected board chair Del Rollo and vice-chair Wendy Wing.
Del Rollo, vice president of industry and government relations for Arterra Wines Canada, is the new chair of Niagara College's Board of Governors and Wendy Wing, senior vice-president of finance and administration for Rankin Construction Inc. and Port Colborne Quarries Inc., and president of Rankin Renewable Power Inc., is the new vice-chair.
The pair officially began their board leadership roles Sept. 1.
Rollo has served on the College's Board since 2015 and was vice-chair from Sept. 1, 2017 to August 31, 2020. He is a leader in Canada's wine industry and In 2013 was the recipient of an honorary degree in Hospitality Operations Management from Niagara College, acknowledging his vast experience and expertise in the hospitality industry. In 2001, Rollo played a pivotal role in the opening of Jackson-Triggs Niagara Estate.
It's challenging enough to assume the role of chair of a board during the best of times but taking the reins while the world is in the midst of a global pandemic presents an entire additional layer of governance challenges. Rollo said in the immediate future he will be "laser focused" on the COVID-19 challenge as the college gets set to resume classes. "I think it will last a long time."
Aside from helping the board and administration navigate the college through a pandemic, Rollo said it's important to keep the student experience as a number one priority. It's an area Niagara College has consistently done very well in over the years. "We need to continue to look at new and innovative programs that will meet the demands of the workforce," explained Rollo. Offering programs in the skilled trades as well as technology and hospitality to create diverse offerings for a diverse workforce is key.
Rollo also said the research abilities of the college will continue to play an important role. "I see great opportunities there." He pointed out the example of the college making thousands of face shields to help front-line workers during the height of the pandemic when supplies where more scarce.
While the new chair of the board is "acutely aware" of the financial challenges both the federal and provincial governments face he feels that governments recognize now is not the time to remove funding from post-secondary institutions. "We need to prepare students for the new work force."
Rollo said Niagara College president Sean Kennedy and his senior team deserve a lot of credit for meeting the current financial challenges caused by the pandemic. "They've done a lot of work and a lot of planning."
Wing, who joined the Board of Governors in 2016, is a graduate of the Ivey School of Business at Western University. She has more than 25 years of experience and leadership in construction finance and administration and has been involved in the development and financing of renewable energy projects including wind and hydro. Wing is also a proud supporter of the Rankin Cancer Run, an annual fundraising event for local cancer care in Niagara.
"I am delighted to take on this leadership opportunity with the Board of Governors and to continue working with the welcoming, passionate, and trailblazing faculty, staff and students of Niagara College," said Wing. "I am proud of the great work the board has undertaken in the past few years and I'm eager to see where the Board and the College will go as we look ahead to the post-pandemic recovery and revitalization of our economy."
Rollo succeeds John F. T. Scott, who served as board chair of from September 2017 to August 2020. During Scott's tenure, the College completed several campus redevelopment projects, opened Canada's first teaching distillery, introduced Canada's first post-secondary Commercial Cannabis Production program, and recruited the college's first new president in almost 25 years.
"It is my pleasure to thank our outgoing chair, John Scott, for his service to the College, and to welcome our new chair, Del Rollo, and vice-chair, Wendy Wing, to their leadership roles with the Board of Governors," said Niagara College president Sean Kennedy. "Our Governors all commit an extraordinary amount of time, energy, and expert advice to Niagara College and are dedicated to our mission, vision, and values. We are grateful to have an exceptional group of community leaders around our governance table and we look forward to the year ahead."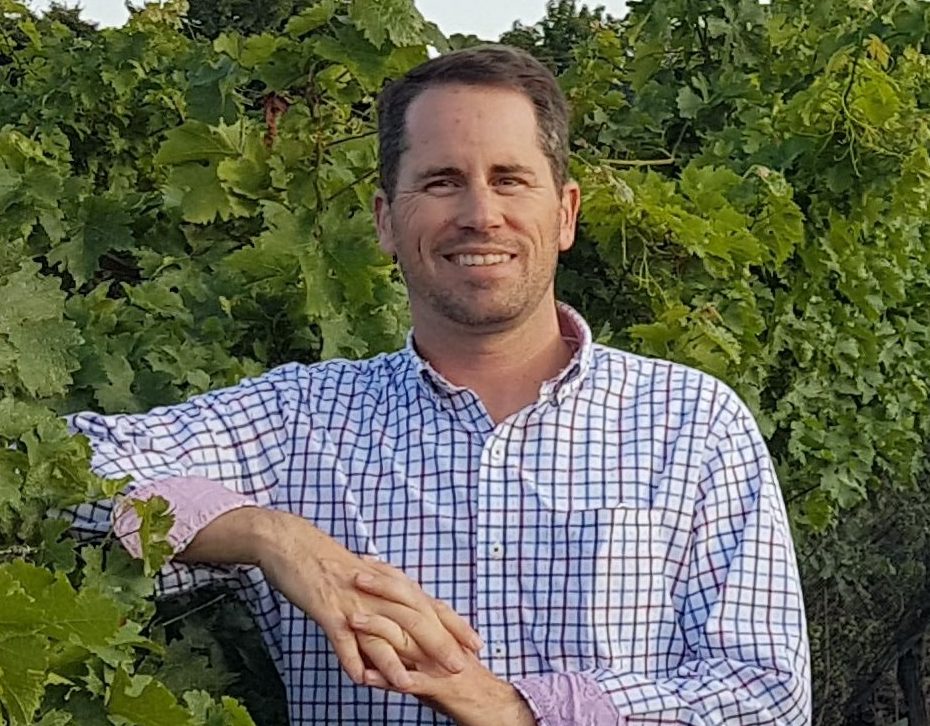 Kevin has spent over two decades as a public relations professional in a variety of sectors including professional sports, the arts, industry and healthcare.  After tiring of the daily commute to Toronto he returned to Niagara and launched The Niagara Independent, an online news source published twice weekly.
He is a graduate of Brock University, Niagara College and the Richard Ivey School of Business. He was named one of Niagara's 40 Under Forty in 2005.
Kevin is most proud of his twin daughters. He is also a triathlete and four-time Ironman finisher.