Premier Doug Ford with Ontario's Lieutenant General Elizabeth Dowdeswell, Oct. 4, 2021. Photo credit: Twitter/Doug Ford
Last week, Ontario Premier Doug Ford's government kicked off next June's election campaign with the traditional government Throne Speech. The pre-writ roll-out will no doubt include an economic update in November, a provincial budget next spring followed by the full campaign platform.  
Throne Speeches are traditionally more about high sounding rhetoric and flowery prose then specific promises. And this one was no exception.  
In the words of Opposition Leader Andrea Horvath: "by announcing nothing new whatsoever…Doug Ford made it clear again, he's not here for you." Liberal Party Leader Steven Duca adopted a similar vein: "during an incredibly difficult year for us all, we have been left to rely on a government content to do as little as possible."
But rhetoric aside, the building blocks for the Premier's re-election pitch are starting to fall in place.  
First the pandemic. The speech devoted considerable time describing what the government had done to fight the virus and support Ontarians, praising them for their diligent efforts to help stop the spread. Then came vows to continue the fight, hopefully without future lockdowns. 
Not surprisingly, health care and long-term care (LTC) were next up. 
"Fixing hallway health care" was one of the Tories 2018 election pledges. But with the arrival of COVID, just keeping the health care system afloat was the immediate priority. Although plans are currently underway to add over 3,000 new hospital beds, the speech raises expectations that more will be done. Given the damage done by COVID, it is badly needed.        
"Fixing" long term care will also be a major focus. While no country can boast about their COVID record when it comes to its impact on the elderly, Canada was particularly hard hit and Ontario was no exception. The haunting photos of seniors, locked in their rooms without basic care, desperately peering out their windows, will not soon be forgotten.  
The government clearly recognizes that success on this file – or lack of sufficient progress – will be a significant factor in how they are judged by voters next year.  As if to underline the point, Long Term Care Minister Rod Phillips was out the door just days later, to announce a multi-pronged strategy to fix the system. More money for more new buildings, more upgrades to existing ones, tougher rules, more staff and more hours of care were promised. 
Paying for it all will require much more economic growth as the speech also promised that the government's budget challenges – exacerbated by COVID spending – will not be solved by tax hikes or program cuts. Instead, investments in initiatives like infrastructure to support that growth is the plan. It will be a very tall order, given economists' latest growth and deficit projections.
Given the importance of child care as an economic support and the COVID-induced stresses on the education system, it was surprising that these did not merit more attention. Perhaps more will be forthcoming if the province can successfully strike a deal with Ottawa on Prime Minister Justin Trudeau's promise for more childcare funding. One of Ontario's requests was that the promised money could also support the province's all-day kindergarten programs. 
Beyond the specifics in the speech, there was another apparent commitment by the government – to set a new tone. As several commentators noted, the 2018 Throne Speech was a swashbuckling, arrogant and patronizing promise to govern by disruption. This year's offering "downshifts from hubris to humility," in the words of one columnist. 
It is a welcome change. There is no training manual to be premier. Past occupants of the chair who enjoyed a lengthy tenure successfully learned on the job. This premier appears to have absorbed that advice.  
Will a new style and this latest speech begin the march back to power for the Doug Ford government? Stay tuned.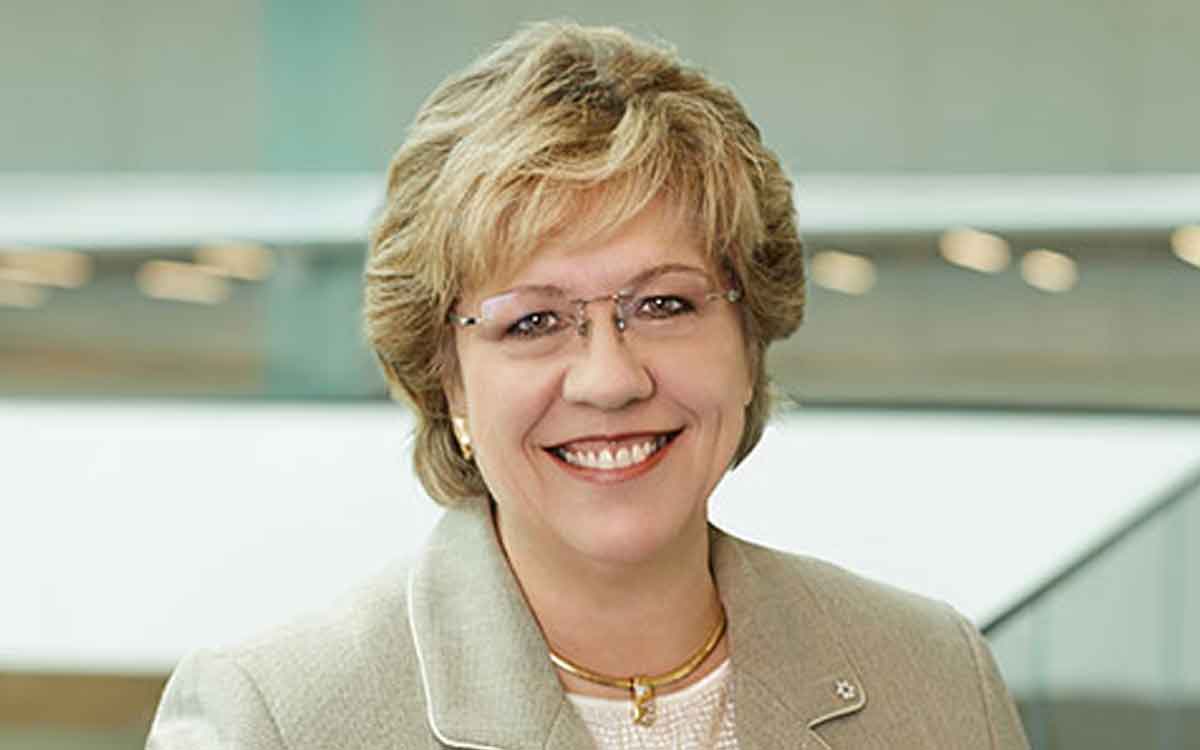 Janet Ecker is a former Ontario Finance Minister, Minister of Education, Minister of Community and Social Services and Government House Leader in the governments of Premier Mike Harris and Premier Ernie Eves. After her political career, she served as the founding CEO of the Toronto Financial Services Alliance, a public-private partnership dedicated to building Toronto region into an international financial centre. She currently sits on a number of corporate and non-profit boards, agencies and advisory committees.
Ms. Ecker received the Order of Canada for her public service contributions and was recognized as one of the "Most Influential People in the World's Financial Centres" by Financial Centres International.  She also received a "Canada's Most Powerful Women: Top 100 Award" from the Women's Executive Network and the Richard Ivey School of Business, among other awards. She is also one of the founders of Equal Voice, a national, multi-partisan organization working to elect more women.