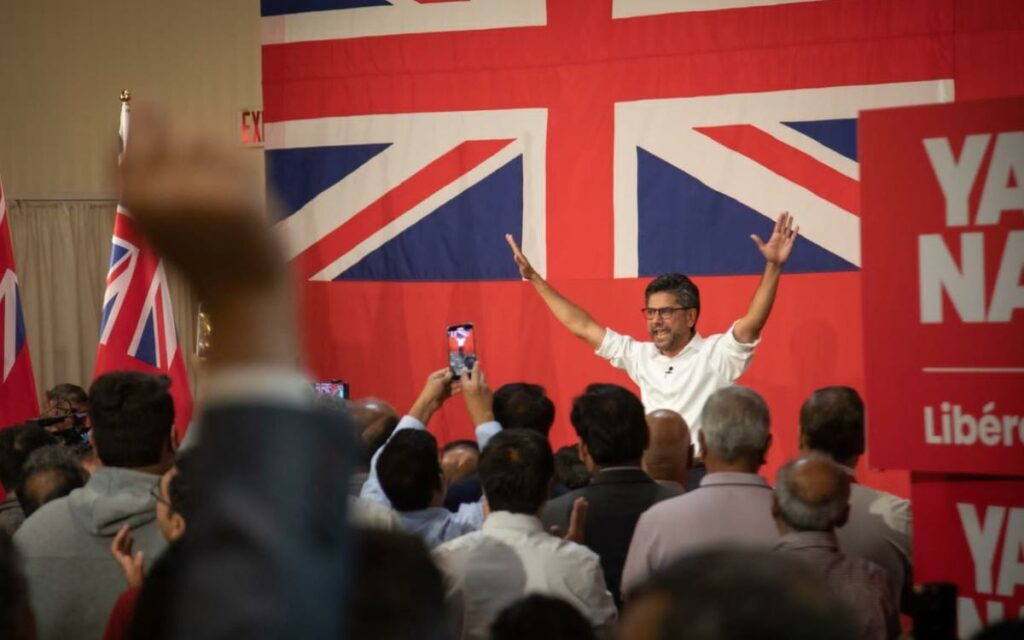 The federal Liberals will no doubt be watching the provincial leadership race closely to see what resonates with Ontario voters. Pictured is former Ontario Liberal cabinet minister and current federal MP for Ottawa-Centre Yasir Naqvi, who announced his candidacy this past weekend. Photo credit: Twitter/Yasir Naqvi
The "will they, won't they" dance for prospective leadership contenders seems to be winding down, as the options Ontario Liberal faithful will have when they vote later this year start to take shape. 
So far, only two candidates have registered with Elections Ontario to run for the party's top job: current federal Liberal MP Nathaniel Erskine-Smith and former Ontario provincial MPP Ted Hsu. Former Ontario cabinet minister and current federal MP for Ottawa-Centre Yasir Naqvi has also put a foot in the door, officially kicking off his campaign on Saturday.
Last month, another notable name threw their hat in the ring. Current Mississauga mayor and former federal Liberal MP Bonnie Crombie ended months of speculation by confirming she is interested in leading the Liberals. Current Premier Doug Ford could not resist commenting on her entrance, which is a strong indicator that she could be a real challenger to him if elected as leader.
Crombie's entrance into the race brings some excitement to the contest as a contrast to her opponents. A centrist by nature and a self-proclaimed fiscally responsible and socially progressive Liberal, Crombie is nearly the opposite of the current Ontario Liberals who have taken their cues from the federal party and run on the left side of the political spectrum. 
Some even within the Ontario Liberal Party itself believe the party has gone too far to the left in recent elections. While others, including leadership hopeful Nathan Erskine-Smith, believe that the party needs to be bolder and push for more progressive ideas, and that returning to the days of being in the centre, like under former Premier Dalton McGuinty, would be regressive and harm Ontario. 
The idea of where a party should go next is not a new idea after losing two straight elections. Look at the federal Conservative Party, they are still working on that and have gone through three leaders since last being elected. Though it is clear that the next iteration of the Ontario Liberal Party will be much different than previous versions. 
As the Ontario Liberals fight for the soul of their party, their counterparts in Ottawa will be watching the race closely to see what resonates with their shared core supporters. Holding the most seats in Canada, Ontario (especially the Greater Toronto Area) is an important battleground for the Liberals to hold onto. 
With a federal election likely to happen before the next provincial contest, the federal Liberals will be looking to see if the more centrist message that Crombie is preaching pays off or if the progressive messaging, which has worked for Liberals before, is still the hymn book of choice. 
While it seems unlikely Trudeau would whiplash back to the political centre (particularly in the current supply and confidence arrangement with the NDP), there may be a few centrist policies that the feds consider to destabilize the Conservatives in the GTA.
There is still much time left in this race as candidates have until September 5 to register and pay the $100,000 entry fee. While members have until September 11 to join the party to be eligible to vote. This gives candidates plenty of time to jockey for votes as ballots will be cast on November 25 and 26, with a new leader being crowned on December 2. 
There is no doubt that the summer and fall will be a busy time for Ontario grits but only one will be victorious come the winter.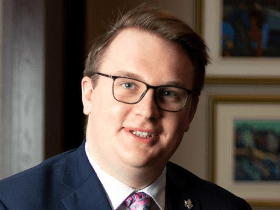 Daniel Perry is a consultant with Summa Strategies Canada, one of the country's leading public affairs firms. During the most recent federal election, he was a regular panelist on CBC's Power and Politics and CTV Morning Ottawa.