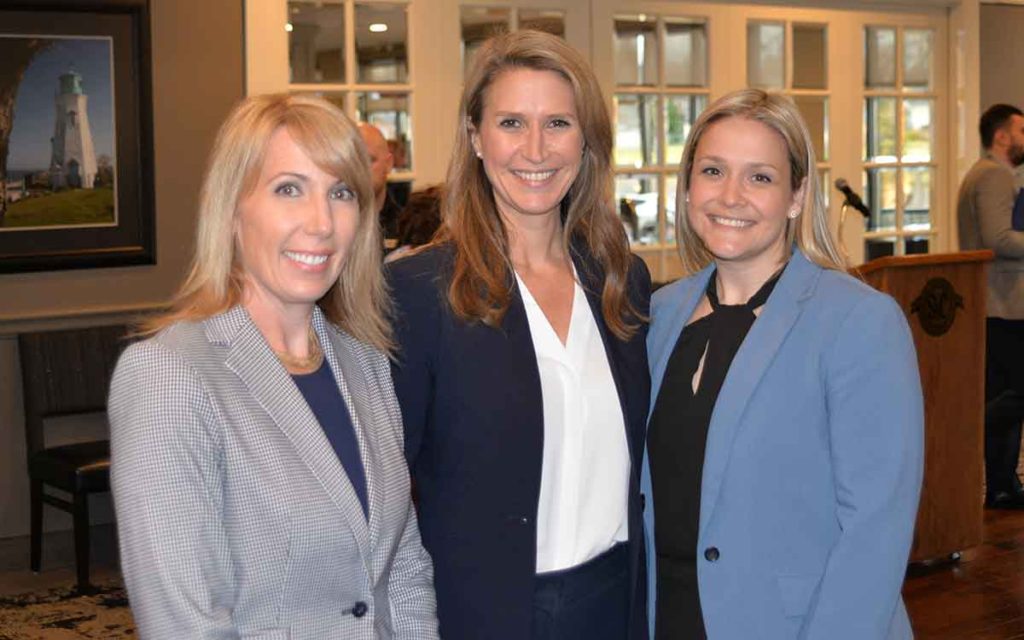 Krystina Waler and April Jeffs have been paying close attention to the SNC-Lavallin scandal that has consumed much of the Canadian media's and public's attention over the past few months. Both women are running for the Conservative Party of Canada in the upcoming federal election, Waler in St. Catharines and Jeffs in Niagara Centre. Both women don't like what they've seen from the Prime Minister and are sympathetic to their female colleagues even though they carry the flag of a different political party.
Scandals, of varying degrees, in Ottawa certainly aren't new and have involved every political party at one time or another. They also tend to fade fairly quickly like a cheap pair of blue jeans put through the wash machine one too many times. SNC-Lavallin however has the real potential of not going anywhere fast.
Hearings, lies, accusations, secret recordings and a hearty amount of he-said she-said has kept the issue and its leading cast of characters in the spotlight for weeks upon weeks. The Liberals are hoping this scandal will fade fast but the Conservatives and NDP hope it lasts at least until the October election.
At the heart of the issue is a Prime Minister who boasted about being a feminist at every opportunity yet kicked out two highly respected, well educated and accomplished women from cabinet and caucus. This is where Jeffs and Waler take issue.
"I think Jody Wilson-Rabould and Jane Philpott have shown nothing but integrity. The prime minister has not shown them any respect," said Waler who is making her political candidacy debut.
Waler said she is fortunate to have the support of a number of female colleagues that have been mentors to her as she embarks on her first campaign. She mentions women like Jeffs, Lisa Rait, Michelle Rempel and Caroline Mulroney as strong women who she looks up to. "Our party supports women and encourages us to have our own voice."
She said despite what people try and stereotype, you can be a conservative woman and be strong, thoughtful, compassionate and govern with integrity.
"The prime minister claims to be compassionate but then says women experience situations differently than he does," Waler said referring to Trudeau's response to an alleged groping allegation of a report 19 years ago in BC. After knocking on thousands of doors in her riding, Waler said she hears from many constituents about the SNC issue and other scandals Trudeau has been caught up in during his first term. "I think people voted in the Liberals because they believed in 'sunny ways' but now at the doors, I'm hearing people say that they have been let down."
While some have commented that the SNC Lavallin scandal has already started to fade amongst the voting public, Waler said she's hearing the opposite. "I hear about it at the doors constantly. I think it's taken this long for people to understand what really happened. I don't think it's going away," she explained.
Jeffs, who is a former Mayor of Wainfleet and regional councillor said she too is hearing about SNC at the doors but also about other issues. "I'm hearing about SNC but I am also hearing a lot about high taxes and immigration," said Jeffs.  She also mentioned that when she speaks to women at the door, most of them are telling her a specific message, one of frustration. "What I am hearing from women in my riding is that the prime minister is not a feminist and his true colours are being shown."
Like her St. Catharines riding counterpart, Jeffs said she doesn't think the SNC scandal will evaporate anytime soon. "I don't think the issue will go away and if people haven't followed it closely they know, generally speaking, something is going on and it's not right. It's a cloud that will continue to follow the prime minister."
When asked about her thoughts on Wilson-Raybould and Philpott, Jeffs said it doesn't matter what political party someone belongs to, "I don't like to see anyone being treated like that."