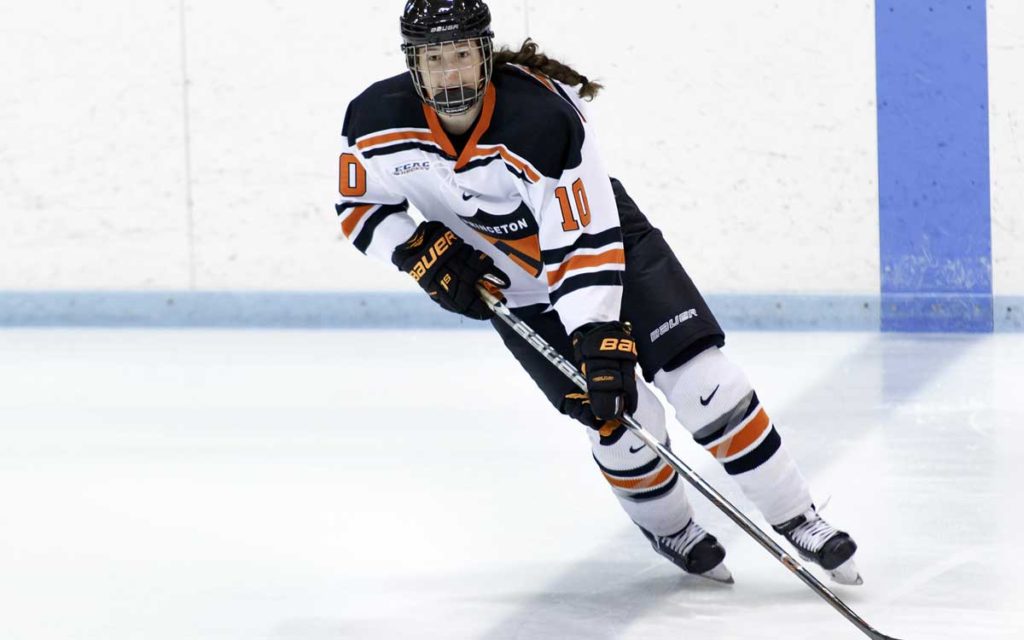 Sarah Verbeek seen here playing for Princeton University is one of 11 women whose names will be on the women's hockey wall of fame being unveiled Saturday.
For the first time in Niagara an all female hockey wall of fame will be permanently on display. On Saturday at 4 p.m. inside the Seymour-Hannah Sports and Entertainment Centre, the St. Catharines Female Hockey Association (SCFHA) will unveil the women's hockey wall of fame at a special ceremony.
The event will be the highlight of what is being called "Jr. Badger Day". The SFHA's teams are known as the Jr. Badgers and have an affiliation with the Brock University women's hockey team.
SCFHA board president, Sue Guarasci said Saturday will be an exciting day for everyone involved. "As the president of SCFHA Brock Jr. Badgers this is a very proud day for our organization as we recognize these elite athletes and their outstanding careers and accomplishments in women's hockey.  It's exciting that these players found their love for the game of hockey right here with our association and they were able to take that on to higher levels."
When the wall of fame is unveiled outside of rink one, it will bear the names of 11 female hockey players who've all played in the SCFHA at one point in their careers, have played at some of the highest levels including NCAA, Canadian university or at the national level. The 11 players being inducted are:  Caroline Dignard, Sarah Verbeek, Brooke Nicholson, Megan Delay, Alexa Vasko, Annie Berg, Arielle O'Neill, Carlie Smith, Heather Sorley, Leah Klassen and Gracen Mahoney.
Jr. Badgers coach and SCFHA board member, Saeed Shaikh was the driving force behind the wall of fame idea. "The most rewarding part for me has been the responses from the young women being inducted," said Shaikh. "Their level of gratitude is probably the most satisfying. They are all very excited." Shaikh added that the former coaches of the inductees are also thrilled to be a part of the ceremony as they will be introducing their former players. "Everything we do as volunteer coaches, board members, trainers, an event like this makes it all worthwhile."
One of the all-time most decorated female hockey players from Niagara, Sara Bauer, will be introducing some of the women whose names will be etched on the wall. Bauer, who played at the University of Wisconsin, where she won player of the year and was a first team All-American, said: "The Wall of Fame is a wonderful initiative for the players honored, the association, and current and future Jr. Badger players. It's nice to see these players recognized for excelling and to give them a chance to reflect back on their time in St. Catharines. They give current and future Jr. Badgers role models who they can relate to and who they can strive to follow. This is an important step and the beginning of a proud tradition for the SCFHA."
When asked to reflect on her time playing hockey in St. Catharines, Bauer had nothing but positive memories. "The opportunities I had growing up through St. Catharines Minor Hockey Association really prepared me to succeed at the next level, and for that I am very thankful; but they also gave me memories I cherish on their own. I think that it is such a privilege to be part of a hockey team, learning and competing together, and these are things that I hope young players today value and enjoy."
The Brock University women's hockey program will have three players' names etched on the wall; one current (Annie Berg) and two former players (Megan Delay and Heather Sorley). Badgers coach, Margot Page said the wall of fame is a logical step. "I think anytime you can recognize local youth that have done well in their sport, boys or girls, it's a good thing." Page said it's great that the organization is recognizing the women who played a big role in building female hockey in St. Catharines. "It will be neat to walk past it every day. It's pretty cool."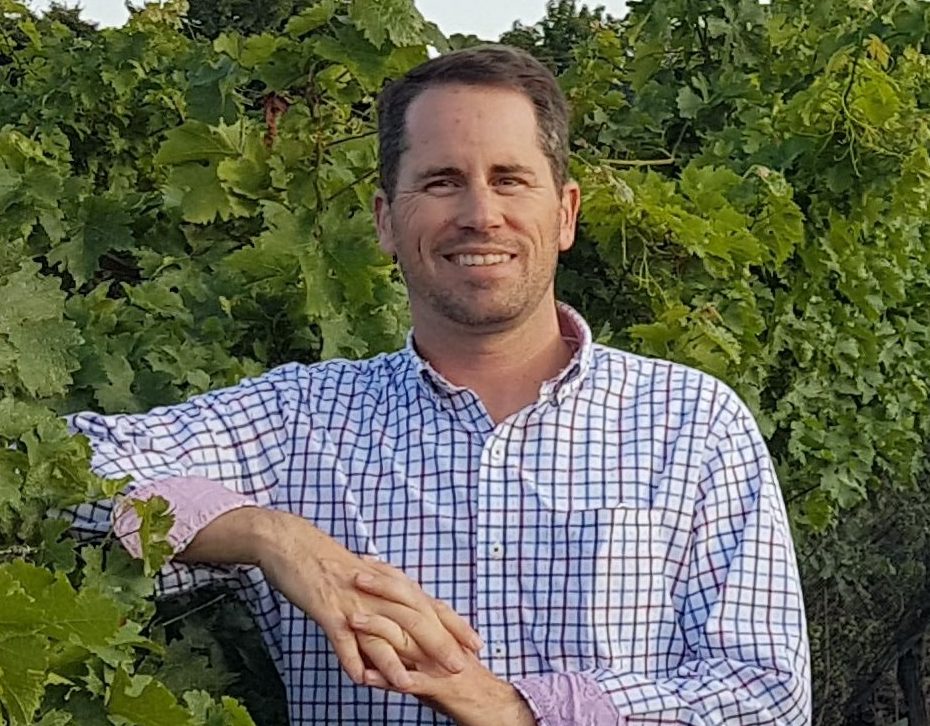 Kevin has spent over two decades as a public relations professional in a variety of sectors including professional sports, the arts, industry and healthcare.  After tiring of the daily commute to Toronto he returned to Niagara and launched The Niagara Independent, an online news source published twice weekly.
He is a graduate of Brock University, Niagara College and the Richard Ivey School of Business. He was named one of Niagara's 40 Under Forty in 2005.
Kevin is most proud of his twin daughters. He is also a triathlete and four-time Ironman finisher.