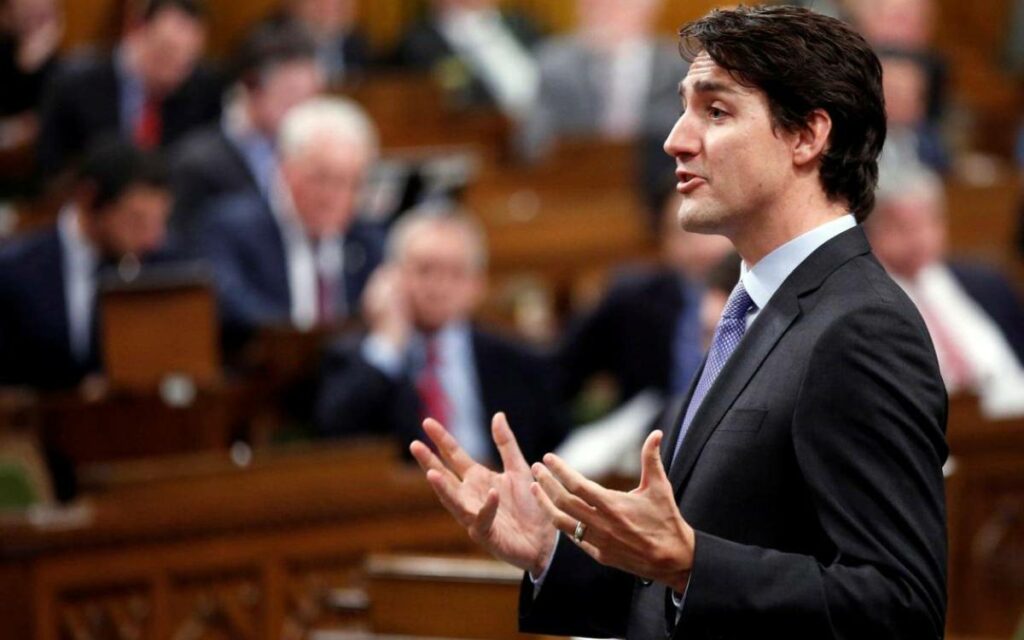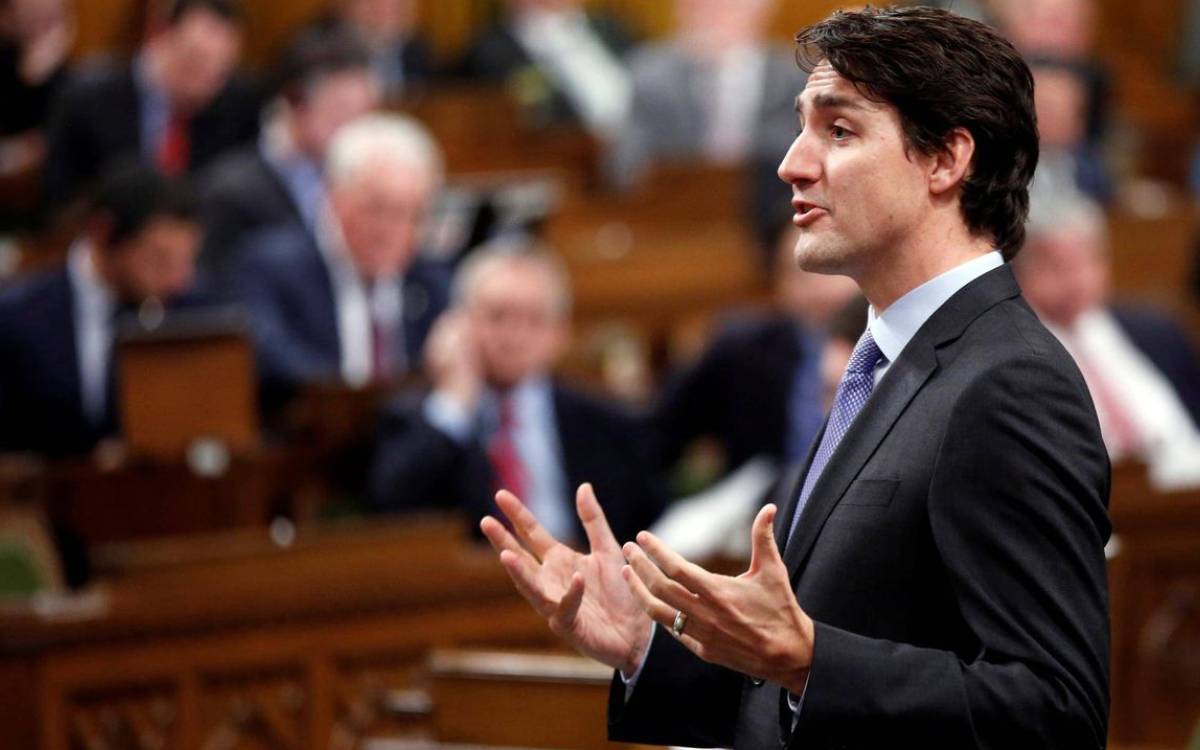 Without skipping a beat, Prime Minister Trudeau jumped at the opportunity to capitalize on a convenient controversy from across the border. Photo credit: Reuters/Chris Wattie
Nearly eight years ago, the leader of the third party in the House of Commons proclaimed that any candidate who wanted to run on his team would be expected to vote pro-choice on any bills brought forward. This leader had, at one point, even stated that he was personally opposed to abortion. However, he would go on to clarify in the years that followed that his views had evolved to fully support a woman's right to choose. 
That leader was Justin Trudeau, who has spent a fair bit of capital on developing his personal and political brand around being a feminist. For years he touted a record of supporting women's rights. In the most recent election platform, Trudeau promised tens of millions of dollars to develop a portal with accurate and evidence-based information on sexual and reproductive health, and support youth-led organizations focusing on sexual and reproductive health rights. 
The Liberals also committed to no longer "provide charity status to anti-abortion organizations that provide dishonest counseling to women about their rights and about the options available to them at all stages of the pregnancy." None of these campaign pledges have been implemented, even though the Liberals were returned to power.
Despite the fact that there are no federal laws governing abortion access in Canada, and a majority of Canadians preferring it this way, the political debate remains very contentious. This should come as no surprise, given how frequently the Liberals use abortion politics as an issue to wedge the Conservatives on, and the Conservatives typically fall right into the trap.
The debate surrounding abortion regularly comes up in Canadian politics and is often tied to three specific circumstances.
The first is the annual March for Life that takes place on Parliament Hill. This event sees thousands of Canadians participate in a pro-life demonstration. A handful of Conservative MPs typically attend, and the Liberals use this as an opportunity to tout their pro-choice agenda, in contrast to the members across the aisle. 
The second is a general election. The records of candidates are analyzed, and third-party advocacy groups like Campaign Life Coalition use their resources to try and get pro-life candidates elected. A debate ensues where the Liberals accuse the Conservatives of having a secret agenda. The most recent instance of this was the 2019 French election debate, when then Conservative leader Andrew Scheer was unable to articulate his position on the issue, and was forced to address the confusion the next day. Scheer stated that, while he was pro-life, his government would not introduce legislation on the issue. He would go from being tied in many of the polls to losing the election, in part because of his position on social issues. 
The third instance is when legislation is brought forward dealing with the issue of abortion access. While this is rare, it occurred last year when a Conservative Member of Parliament tabled a Private Members Bill calling for a ban on sex selective abortion in Canada. Despite former Conservative leader Erin O'Toole saying time and again that he was pro-choice, and the legislation failing to pass, O'Toole spent weeks answering the question of why 81 members of his caucus chose to vote in favour of the proposed legislation.
Which brings us to this week. When news broke of the bombshell report from Politico that a leaked draft majority opinion had voted to strike down the 1973 Roe v. Wade decision, which enshrined federal constitution protection of abortion rights in the United States, it was clear that this would once again flare up the debate in Canadian politics and carry the news cycle here at home.
And that's exactly what happened. Justin Trudeau was quick to say on Wednesday that access to safe and legal abortions will be protected in Canada. But rather than move on their election promises because it is the right thing to do to support women's rights, the Liberal government is likely to table legislation before the session rises in late June because it is topical and plays right into their political hand.
Don't be fool enough to expect this legislation to be enshrined in law anytime soon though. After all, Justin Trudeau had eight years to do this, and legislating the ability of Canadians to obtain an abortion safely and legally would disarm the Liberals of one of its most powerful political weapons – making the Conservative Party look like an archaic, out of touch party that doesn't support women's rights.  
Josie Sabatino is a Senior Consultant at Summa Strategies, focused on providing strategic insight and helping clients meet their objectives in an ever changing and complex political and regulatory environment. Prior to joining Summa, Josie spent nearly a decade in political communications and most recently served as the Director of Communications to the Hon. Erin O'Toole, former Leader of the Official Opposition.