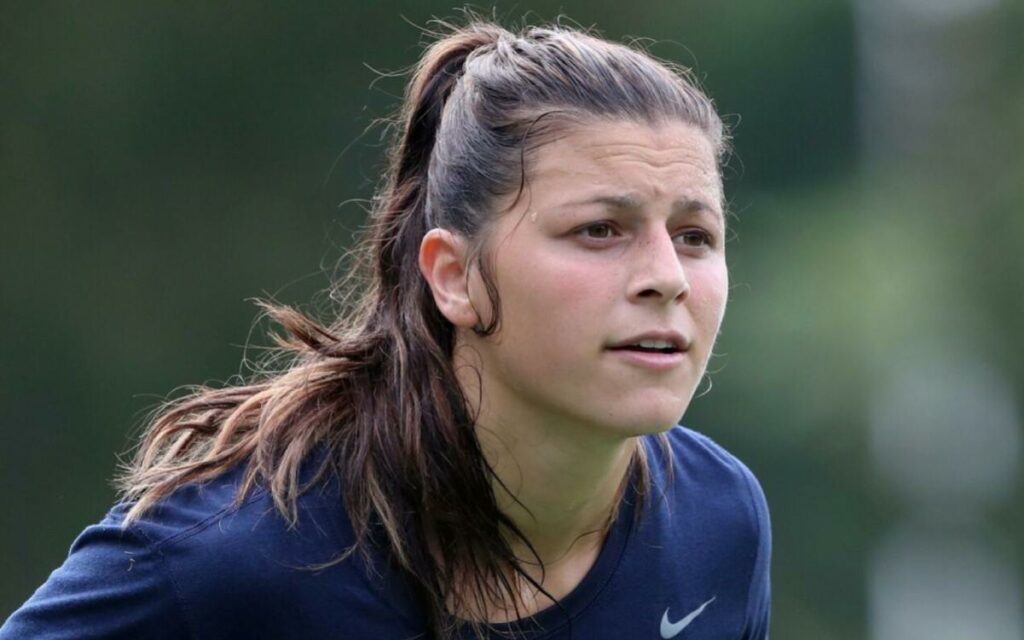 Welland's Sabrina D'Angelo (pictured) is a goalkeeper for the red and white. Photo credit: Sky Sports
While discussion continues regarding funding for both the Canadian men's and women's national soccer teams, and the possibility of filing for bankruptcy, one thing is for sure – Welland's Sabrina D'Angelo will once again be donning the red and white Team Canada kit for the 2023 Women's World Cup in Australia and New Zealand.
D'Angelo was first called up to the Canada Women's U-17 team in June 2007 for a nine-day training camp in Ottawa when she was just 14 years old. 
The now 30-year-old has truly traveled the globe in soccer. 
It started with the Toronto Lady Lynx in 2010, followed by breaking several records with the University of South Carolina Gamecocks from 2011-2014.
From there it was the Western New York Flash, North Carolina Courage, followed by a three-year stint in Sweden with Vittsjö GIK, and then this past January during international soccer's transfer window that D'Angelo made the biggest splash of her career signing with the Arsenal Gunners of the Women's Super League.
"It was incredible," said D'Angelo, who flew out to Australia on Monday of this week. "It's hard to put into words to be honest. The first few weeks were extremely overwhelming just because it was a totally different atmosphere from what I had come from. 
The amount of coaches, the amount of resources that were available is astonishing. And just the caliber of play was incredible – it forced me out of my comfort zone, and forced me to grow, and I'm very fortunate that I've been able to play there and have another season with them."
As is the case with hockey, many goaltenders become analysts because of their view from the field (ice) of play, or in the case of D'Angelo view from the crease on the pitch.
The 5'8″ D'Angelo offered this in regards to how the Canadian squad looks heading into next month's World Cup. 
"It's an exciting team," D'Angelo said. "A good mix of young and older players, and I think leading into this World Cup some of our results haven't been the best but I think we do the best as a team when our backs are up against the wall. And if I know anything about this team we deal with adversity and all of the above with great class and I'm excited to take the field with this team."
Seventh-ranked Canada, who won Olympic gold back in 2021, opens the World Cup July 21 against No. 40 Nigeria in Melbourne before facing No. 22 Ireland on July 26 and No. 10 Australia back in Melbourne on July 31.
All this with reports of Canada Soccer possibly filing for bankruptcy protection as both the women's and men's national teams are demanding further funding.
It's also about gender equality and pay equity for the women's team.
"I feel we've been in these negotiations for a couple of years now, but I'm pretty sure at this point we're just trying to pick the main things to get us through the World Cup, and then deal the rest at the end of the World Cup, because our main job at the end of the day is to go out there and perform and these things that we're dealing with, with the CSA (Canadian Soccer Association) shouldn't be a distraction for us heading into the World Cup."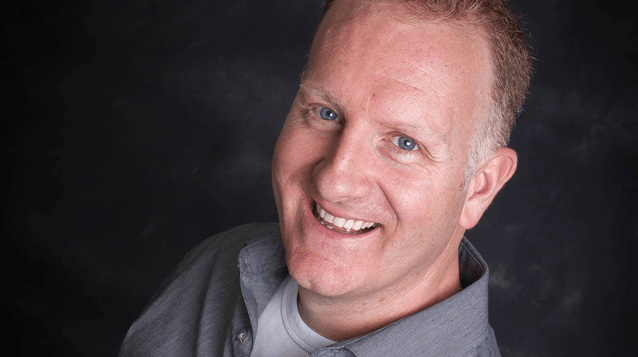 Rod Mawhood is a lifelong Niagara native who has had the pleasure of working in all three mediums – Radio, Print and TV – for over 20 years. His first announcing gig was with the then St. Catharines Stompers. Since then he's worked in radio and TV in Toronto, and currently is the announcer for the Niagara IceDogs and Niagara River Lions.
Rod also covers the Buffalo Bills for FOX Sports and the Buffalo Sabres for NBC Sports.