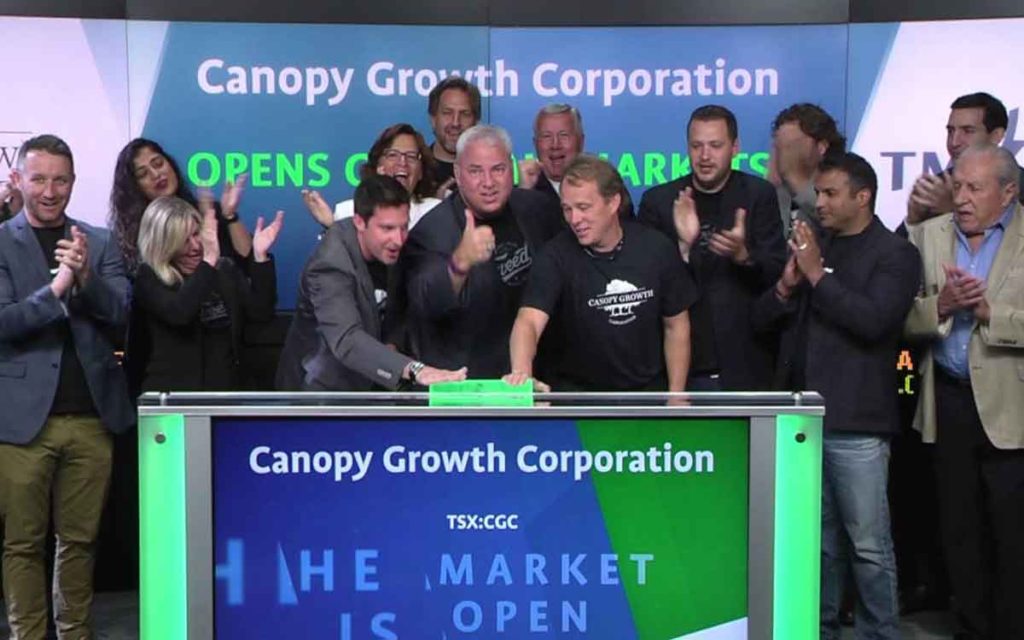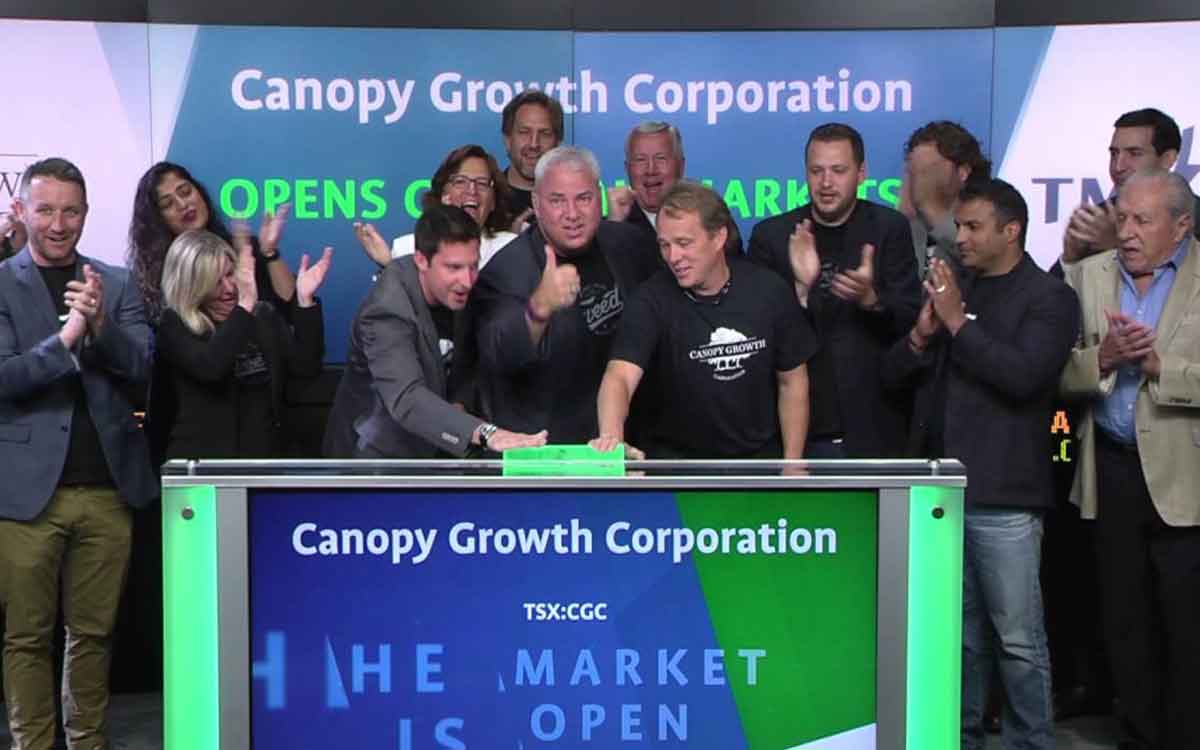 Oh Canada
Canada's main stock index traded at an all-time high yesterday.
At 9:43 a.m. ET, the Toronto Stock Exchange's S&P/TSX composite index edged up to 16,587.12 points.
Its previous intra-day record was 16,586.46, which it hit on July 13, 2018. The TSX also surpassed its closing record of 16,567.42 on Thursday.
Smokin'
It's being reported that Canopy Growth Corp. has plans to acquire U.S. marijuana operator Acreage Holdings Inc. (ACRGu.CD) in a blockbuster deal that would create a North American cannabis powerhouse. Canopy will make a US$300-million payment once the arrangement is approved by shareholders. If Canopy exercises its right to proceed with the takeover, Acreage shareholders will receive 0.5818 of a Canopy share for each share held. The total value of the agreement is US$3.4 billion.
The deal, which is believed to be the first of its kind, ties up two major cannabis players in the U.S. and Canada in an arrangement that will only hapen when U.S. federal law formally recognizes the states that have legalized marijuana. That milestone would allow pot companies listed on the Toronto Stock Exchange to acquire cannabis assets in the United States.
Sluggish
German manufacturing remains a weak spot for the euro area, with yesterday morning's Purchasing Managers Index (PMI) for the sector coming in at a lower-than-expected 44.5 in April. A measure for services rose to 55.6, keeping the composite gauge in expansive territory. PMI for the region overall slipped to 51.3 — again below expectations – casting doubt on an economic recovery story in the second half of the year.
Good, bad and getting ugly
Pinterest Inc. raised about $1.4 billion in an above-range initial public offering, with the San Francisco-based company the latest in a series of tech IPOs. Uber Technologies Inc. is likely to list in May, with Slack Technologies Inc., Postmates Inc., Palantir Technologies Inc. and Airbnb Inc. all considering going public. The fallout from Lyft Inc.'s dismal post-IPO performance continues, with investors taking their case to court claiming that the ride-sharing company overstated its market position as it hyped up the public offering.
6.4 percent
Chinese gross domestic product rose 6.4 percent in the first quarter from a year earlier, beating economist estimates. The better-than-expected number was driven by March data, with retail sales growth for the month at 8.7 percent and factory output recording a surprise 8.5 percent jump. The data comes after authorities in Beijing introduced a string of economic measures to counter the headwind of the trade war.